Sometimes it's all about
what's under the hood
A powerful way to attend live classes online
Our RemoteLive™ was engineered on purpose so students anywhere in the world can be part of our live classes. Our instructors don't stay behind a desk or podium. They move around and actively teach. They diagram on whiteboards and work through labs and group projects alongside students both in-class and online. This is a high-energy learning environment and our studio classrooms allow you to fully engage with the instructor and your classmates. Try a live demo today and see for yourself.

Watch this 5-Minute Video
If you're paying for a live class,
you deserve a live classroom experience.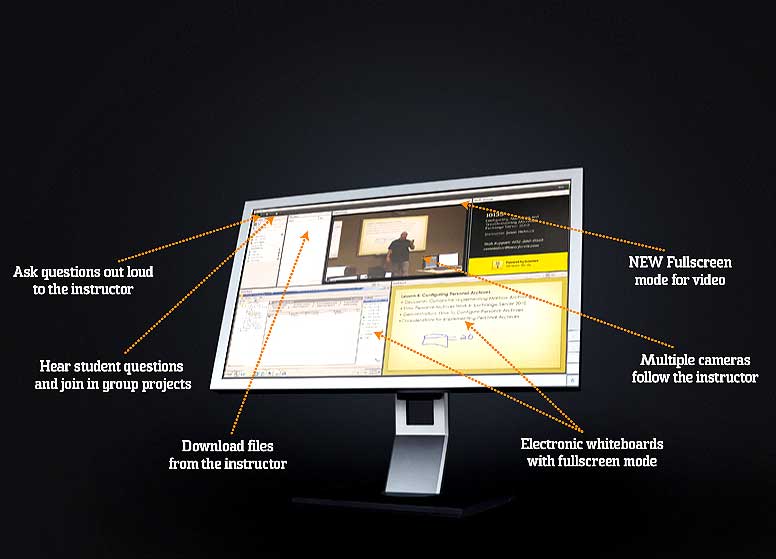 Attend live classes online
from anywhere in the world!
Look for the

on our Course Schedule
It's easy to join a class with RemoteLive™
No risk – register today! Check out our 100% satisfaction guarantee.