Our Video Training Timeline
Interface has been providing high quality live classroom training for over 20 years, and on-demand video since 2008. We approach our video courses the same way we approach our live classroom training. It's all about the instructors. It's all about the content. It's all about getting the student what they need to acquire the skills and master the concepts. Here is our timeline: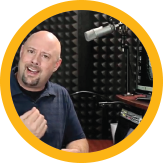 Interface launches our video training site featuring PowerShell, Exchange Server and more.
2011
VIDEO TRAINING SITE LAUNCH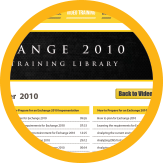 Interface launches our subscription site with technologies including: SharePoint, IT Security, Windows Server, Network Fundamentals, Project Management, Lync Server, Windows Client, ITIL PowerShell, Exchange Server and SQL Server.
2012
VIDEO LIBRARY SUBSCRIPTION LAUNCH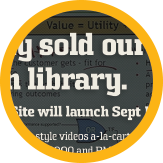 Interface completes the sale of our video subscription library to
Lynda.com
- over 115 hours of video and 35 video courses made up of 747 videos. Plus, we were invited to build a prototype course based on Microsoft official curriculum 23 hours and 250 videos, including on-demand labs.
2014
LYNDA.COM VIDEO LIBRARY SALE
MICROSOFT SQL SERVER COURSE PROTOTYPE SAMPLE VIDEO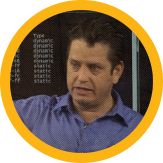 Interface creates a new blended video format with Cisco ICND 1 and 2 of over 36 hours and 367 videos, including on-demand labs, based on Cisco Official Curriculum.

We also built a full length custom SharePoint training course for American Express with 140 videos - over 11.5 hours, including on-demand labs with video lab answer keys.
2016
CISCO ICND BLENDED CLASS SAMPLE VIDEO
CUSTOM AMEX VIDEO COURSE SAMPLE VIDEO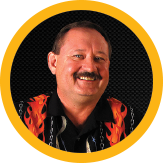 Interface non competes with
Lynda.com
are ending, and we have a full production schedule for 2018 with a number of new complete video courses!
2018
LYNDA.COM NON-COMPETES EXPIRING
COMPTIA NETWORK+
COMPTIA SECURITY+
PMPV6 (PROJECT MANAGEMENT)
PMI PBA (PROJECT MANAGEMENT / BUSINESS ANALYSIS)
ITIL 4 FOUNDATION CERTIFICATION VIDEO COURSE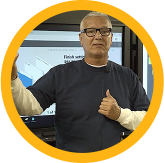 2020
SUPPORTING OFFICE 365: A BLM COURSE