AngularJS Video Series Part II: Directives, Filters and Data Binding
AngularJS Video Series Part II: Directives, Filters and Data Binding
Like This Blog
0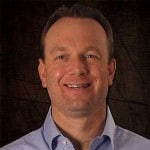 Previous videos in this series:
One of the features that really sets AngularJS apart from other client-side frameworks is its built-in support for directives and data binding. In a nutshell, directives extend HTML and teach it new tricks that it can't perform natively. Many directives are included out-of-the-box such as ng-repeat, ng-model, ng-class, and ng-app to name just a few (see the complete list here).  Data binding functionality can be combined with directives (and often is) to allow controls to be updated as object properties change and vice versa. By leveraging the data binding features in AngularJS you can significantly reduce the amount of code required to build a data-driven application.
In the next video in the AngularJS video series I discuss how directives can be used along with data binding and filtering in AngularJS.
Directives, Filters and Data Binding
If you're interested in learning more about AngularJS as well as several other libraries/frameworks such as jQuery, Knockout, Node.js, and Grunt check out the new JavaScript and SPA Programming with jQuery, Knockout, AngularJS, Node.js and Grunt course at Interface Technical Training.
Enjoy!
Dan Wahlin Microsoft MVP
.NET Developer Instructor
Interface Technical Training
Category
Developer Visual Studio / ASP.NET
,
Web Development
Tags
Angular, AngularJS, Data Binding, Directives, JavaScript, jQuery, ng-app, ng-class, ng-model, ng-repeat

0
3859
0
Mark Jacob, Cisco Instructor, presents an introduction to Cisco Modeling Labs 2.0 or CML2.0, an upgrade to Cisco's VIRL Personal Edition. Mark demonstrates Terminal Emulator access to console, as well as console access from within the CML2.0 product. Hello, I'm Mark Jacob, a Cisco Instructor and Network Instructor at Interface Technical Training. I've been using … Continue reading A Simple Introduction to Cisco CML2

0
629
1
This content is from our CompTIA Network + Video Certification Training Course. Start training today! In this video, CompTIA Network + instructor Rick Trader teaches how to create Dynamic DNS zones in Network Environments. Video Transcription: Now that we've installed DNS, we've created our DNS zones, the next step is now, how do we produce those … Continue reading Creating Dynamic DNS in Network Environments

0
713
1
This content is from our CompTIA Network + Video Certification Training Course. Start training today! In this video, CompTIA Network + instructor Rick Trader demonstrates how to use cable testers in network environments. Let's look at some tools that we can use to test our different cables in our environment. Cable Testers Properly Wired Connectivity … Continue reading Cable Testers and How to Use them in Network Environments