AngularJS Video Series Part III – Views, Controllers and Scope
AngularJS Video Series Part III – Views, Controllers and Scope
Like This Blog
1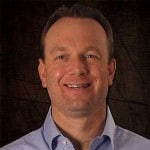 Previous videos in this series:
AngularJS follows the MVC (Model-View-Controller) pattern and allows controllers to be defined that can act as the "brain" for a given view. In this video you'll see how to define views and hook them to controllers. You'll also see the role that scope plays and how it acts as the glue between a view and a controller. If you've ever dealt with "view models" before then you'll feel right at home with scope since it acts as the "model" for a given view. Check out the video for more details!
If you're interested in learning more about AngularJS as well as several other libraries/frameworks such as jQuery, Knockout, Node.js, and Grunt check out the new JavaScript and SPA Programming with jQuery, Knockout, AngularJS, Node.js and Grunt course at Interface Technical Training.
Enjoy!
Dan Wahlin Microsoft MVP
.NET Developer Instructor
Interface Technical Training
Category
Developer Visual Studio / ASP.NET
,
Web Development
Tags
AngularJS, Controllers, Grunt, jQuery, Knockout, Model View Controller, MVC, Node.js, Scope, View, view models

0
290
1
In this video Dan Wahlin demonstrate the similarities and differences between C# and JavaScript and the future of JavaScript (ES6).


0
82
1
An important feature of the C# language is Generics. In this video, I'm going to walk through some fundamentals of what C# Generics are and how you can use them in applications.