Are you still using Internet Explorer 10 or earlier?
Are you still using Internet Explorer 10 or earlier?
Like This Blog
0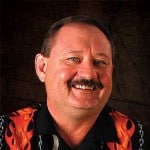 If you answered yes to the above question you need to be thinking about moving to Internet Explorer 11 or Edge Browser.  Microsoft has ended support for IE 10, IE 9, IE 8, IE7 and IE 6 as of 12 January, 2016.  During patch Tuesday 12 January Microsoft released their final "End of Life" patch the mentioned versions of Internet Explorer.  KB article 3123303 explains the content of the patch.  Here is a link to the article and the final download.
These versions of IE will continue to function but no further security updates or technical support will be offered.  Once the "End of Life" patch is applied, users running Windows 7 or Windows Server 2012 R2 will receive constant prompts that the current version of IE is no longer supported and will have a second tab open when launching IE linked to the Internet Download Page for IE 11.  So your best solution is to upgrade to IE 11 on supported operating systems as soon as possible.
Until next time, RIDE SAFE!!!
Rick Trader
Windows Server Instructor – Interface Technical Training
Phoenix, AZ

0
234
1
In this recorded Windows 10 training webinar from December 2, 2015, Windows Server instructor Rick Trader presents the deployment and management of Windows 10 Enterprise and the new Provisioning capability in Windows 10. Learn how to manage Windows 10 deployments using System Center Configuration Manager, Mobile Device Management and Intune. Also included in his presentation … Continue reading Windows 10 Managing, Deploying and Configuring – December 2, 2015


2
266
3
In this IT Security training video, Security expert Mike Danseglio (CISSP / CEH) will perform several malware investigations including rootkits, botnets, viruses, and browser toolbars.