Benefits in Migrating Your BI Solution to a Newer Version of SQL Server
Home
>
Blogs
>
SQL Server
> Benefits in Migrating Your BI Solution to a Newer Version of SQL Server
Benefits in Migrating Your BI Solution to a Newer Version of SQL Server
Like This Blog
0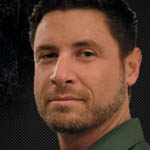 In my experience, SQL Server is often one of the most least-upgraded components in an enterprise. You may think your company will never get off of Windows XP, but odds are you have several versions of SQL Server floating around, with no plans to upgrade them. After all, it's often easier just to leave existing versions in place if they're working properly, right?
When it comes to Business Intelligence (BI) solutions, however, there can be significant advantages in upgrading an existing SQL Server installation. Improved performance is one of them, especially if your migration will also involve a move to newer hardware. Newer versions of SQL Server are often tuned for the mainstream hardware of the day, enabling it to take better advantage of memory capacity and processor capabilities. Newer versions almost always have improvements in the basic database engine, caching algorithms, and so forth, providing performance improvements that might seem minor on a per-query basis, but which add up substantially over time.
Improvements to SQL Server's Analysis Services component are also something to consider, and they're something that any version upgrade will include. Better management of in-memory analysis means – again – better performance, enabling you to support more users on the same hardware.
The biggest improvements in a version upgrade, however, are often in the realm of management. While the SQL Server team continues to focus on performance (as they should), recent versions have shown a strong emphasis on improved manageability and security. For example, recent versions' introduction of policy-based management gives you the ability to manage the configuration and security of several servers as if they were a single unit, helping to raise the bar for security, consistency, maintenance, and control. Improved high availability and disaster recovery options – like better database mirroring, easier clustering, and so forth – all mean a BI environment that's more reliable, achieved through less effort on the part of your IT team.
Of course, if should go without saying, but let's say it anyway: Compatibility is always a concern. Don't forgo an upgrade because you're afraid that your BI solution won't be compatible with a new version of SQL Server, but do check its compatibility. Verify that your solution can be supported on the version of SQL Server that you're moving to, and do some lab-based testing to ensure that everything works okay.
So if you're starting to eye that SQL Server 2000 installation, wondering if an upgrade might be beneficial, the answer is definitely yes. Make sure an upgrade won't break anything, and make the move.
Don Jones
PowerShell and SQL Instructor – Interface Technical Training
Phoenix, AZ

0
3850
0
Mark Jacob, Cisco Instructor, presents an introduction to Cisco Modeling Labs 2.0 or CML2.0, an upgrade to Cisco's VIRL Personal Edition. Mark demonstrates Terminal Emulator access to console, as well as console access from within the CML2.0 product. Hello, I'm Mark Jacob, a Cisco Instructor and Network Instructor at Interface Technical Training. I've been using … Continue reading A Simple Introduction to Cisco CML2

0
713
1
This content is from our CompTIA Network + Video Certification Training Course. Start training today! In this video, CompTIA Network + instructor Rick Trader demonstrates how to use cable testers in network environments. Let's look at some tools that we can use to test our different cables in our environment. Cable Testers Properly Wired Connectivity … Continue reading Cable Testers and How to Use them in Network Environments

0
271
2
In this video, Security Instructor Mike Danseglio demonstrates how to use BitLocker in Window 10 to secure files on a USB Flash drive that adhere to stricter data protection requirements as found inside Government entities. BitLocker 2-day instructor-led training is now available at Interface: BITLOCK: Planning and Deploying BitLocker Drive Encryption Training Video Transcription: Hi. … Continue reading Government Edition – Encrypting a USB Flash Drive in Windows 10