Beyond your Project Management Professional (PMP) Certification
Beyond your Project Management Professional (PMP) Certification
Like This Blog
2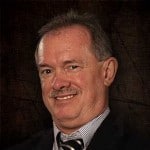 You just spent the required 35 hours in a classroom and 4 grueling hours taking (and passing) the Project Management Institute's Project Management Professional Credential exam. Now what? Read the PMI logo guidelines and determine how and where you may use the designation and the logo. Celebrate. Share the news with friends. You will suddenly notice the honorifics placed alongside the titles of your peers. PhD, MBA, PMP, PgMP, and others. Welcome to a prestigious group.
Don't get too carried away, though. You just made a commitment to continuing self-education. Sixty professional development units (PDUs) per three year period at a minimum. For PDU options, PMI offers videos and FAQs and local PMI chapters offer assistance obtaining further training through local events.
The Program Management Professional (PgMP) certification might be in your future, though you likely have additional work experience to acquire, lessons to learn, and a career path to study.
As a project management instructor, multiple offerings cross my desk each week. The options seem endless. The value to a career lies beyond mere PDU completion. Which track do we take? A long term friend responded to a recent query with the PMP, APMC title. That's not a PMI designation! What? A little research uncovered the answer and dozens of additional project management skills development options.
As previously shared, demand for project management skill exceeds available resource populations. US News and World Report, ranking college and university programs, continues to identify new bachelor's and post graduate degree programs in project management each year. In most cases, university matriculation and attendance is required. Until the university in your neighborhood offers a program, there are fortunately a few highly ranked online opportunities.
The Green PM "Top Certificate Programs in Project Management" identifies two programs that now have highly respected online certification tracks.
All three offer PDU's for curriculum completion, and potential college degree credits. The typical fare is a six course requirement (core plus elective) at a cumulative registration price of $4200 to $5500. Plan to spend 60 to 120 hours of "classroom" time across a six month to two year period to obtain the advanced credential, along with 60 to 66 PDUs.
Another option might be the pursuit of an MBA in Project Management. The list of outstanding MBA programs in project management continues to grow. The University of Chicago Graham School and Georgetown University are mentioned most often, along with Stanford and UC Berkley. There are unfortunately far fewer online MBA programs in project management. One top ten list displays only three: Jones International, Ashford University and Capella University. The list leaves positions four through ten blank. Additional online project management programs more typically associated with a bachelor's degree are available through Kaplan University, Villanova, and the University of Phoenix. Review the course catalog for the best match with your interests, finances, and industry or career.
While you are determining whether an advanced credential or degree in project management might be your interest, don't forget to explore complementary tracks in business analysis, ITIL, Six Sigma, and project management tools. Interface Technical Training can assist you with several options, and as a PMI Registered Education Provider provides PDUs. You might even consider one of the three PMI specialty credentials.
You've just opened a universe of options. Each with great promise.
Enjoy the exploration!
Steven Fullmer, PMP
Interface Technical Training Staff Instructor
Category
ITIL / COBIT
,
PMP Project Management
Tags
APMC, Green PM, ITIL, PDU, PgMP, PMI, PMP, PMP Certification, Project Management Professional, SCPM, Six Sigma

0
183
0
This video is from our PMI-PBA Business Analysis for IT Analysts and Project Managers (PMI-PBA)® Certification now available at Interface Technical Training. Also see Steve's PMP Project Management Certification Course: Project Management Professional (PMP®) Certification Video Training PMBOK® 6th Edition  Video Transcription: Data Models are part of the elicitation analysis in PMI-PBA. This is the way … Continue reading Data Models in Business Analysis

0
1235
2
In this video, PowerShell instructor Jason Yoder demonstrates how you can use the PowerShell Script Analyzer to help you format your code to best-practices. For instructor-led PowerShell training classes, see our course schedule: Microsoft Windows PowerShell Training Download the PowerShell Analyzer scripts used in this video. <# ╔══════════════════════════════════════════════════════════════════════════════╗ ║ ║ ║ PowerShell Script Analyzer ║ … Continue reading How to use the PowerShell Script Analyzer to Clean Up Your Code