Can I get IPv6 in my home?
Can I get IPv6 in my home?
Like This Blog
2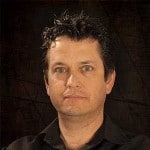 32 bits, 64 bits, 128 bits, a dollar, all for IPv6, stand up and holler. Sounds like a snooty football chant, doesn't it? Yet the cadence is off. Parts of it are way too long. But enough about the down side of IPv6 addresses. Let's look at the up side.
Its approach is inexorable. To fight it is like trying to stop an advancing glacier with a hair dryer. Embrace it, learn it, own it!
In almost every class I teach, I ask for a show of hands of those who work for companies that are actively migrating to IPv6. I rarely see a hand. But that doesn't mean we can ignore it. Years from now one of today's network admins will be lamenting the passage of time by saying, "Remember when we could just type 'ping 10.1.1.1' and it would work?" Upon hearing this, a brash new rookie admin will sneer and ask, "How old ARE you?"  To avoid the jeering, knowledge and familiarity are the keys. So if your company is not actively deploying IPv6 in the network, how can a forward-looking network admin gain this IPv6 skillset?
Sometimes the road to knowledge must be initiated from within. So if you can't get IPv6 practice at work, what about at home? I have been telling to my students for quite some time that if they wanted IPv6 in their homes, they should contact their residential ISPs and see if it was available. I decided to follow my own advice. I happen to be a Century Link DSL customer, so I contacted them on their support site to see if I could jump in the IPv6 pool. It seemed like they had to huddle up to provide an answer (I presumed was due to the very small number of people who were actually inquiring about IPv6) but I did get great news! Century Link already supports home users of IPv6 – all I had to do was upgrade to a modem which could run it. Find out for yourself what modem gets you IPv6 functionality. I am working to obtain such a device as I write this, and I will blog further about it once I experience the IPv6 Internet from home!
To be fair, I also checked the Cox Communications (the other major ISP in my area) to check IPv6 availability.  Cox also states that you must have compatible hardware. Additionally it is stated that IPv6 will be enabled for their residential customers starting in 2015. If you want to get ahead of the curve (and you live close to me) you can get it now with Century Link! If your personal pace matches the pace of IPv6 most everywhere else, 2015 might suit your fancy. I say Carpe Deum!
Either way, I recommend getting all the exposure you can to IPv6; that way, when you finally are required to support it, you won't be a newbie. If you have already enabled IPv6 in your house and wish to share your comments, please post them – I would love to hear from you!
In my next blog, I'll show how to get IPv6 running in your home.
Mark Jacob
Cisco Instructor – Interface Technical Training
Phoenix, AZ

0
3859
0
Mark Jacob, Cisco Instructor, presents an introduction to Cisco Modeling Labs 2.0 or CML2.0, an upgrade to Cisco's VIRL Personal Edition. Mark demonstrates Terminal Emulator access to console, as well as console access from within the CML2.0 product. Hello, I'm Mark Jacob, a Cisco Instructor and Network Instructor at Interface Technical Training. I've been using … Continue reading A Simple Introduction to Cisco CML2

0
713
1
This content is from our CompTIA Network + Video Certification Training Course. Start training today! In this video, CompTIA Network + instructor Rick Trader demonstrates how to use cable testers in network environments. Let's look at some tools that we can use to test our different cables in our environment. Cable Testers Properly Wired Connectivity … Continue reading Cable Testers and How to Use them in Network Environments

0
272
2
In this video, Security Instructor Mike Danseglio demonstrates how to use BitLocker in Window 10 to secure files on a USB Flash drive that adhere to stricter data protection requirements as found inside Government entities. BitLocker 2-day instructor-led training is now available at Interface: BITLOCK: Planning and Deploying BitLocker Drive Encryption Training Video Transcription: Hi. … Continue reading Government Edition – Encrypting a USB Flash Drive in Windows 10