Cisco Announces a Whole New CCNA course and Curriculum!
Cisco Announces a Whole New CCNA course and Curriculum!
Like This Blog
2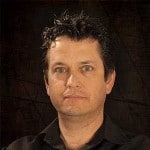 Big changes are afoot. Or at hand. However you choose to look at it, be prepared for big changes to the Cisco CCNA program. If you already have your CCNA certification, don't worry, you don't have to do anything else.(That is a bit of an exaggeration, but keep reading to get the whole story.)
It has been about five years since the last time Cisco revamped the CCNA program so it is about time to readjust it to match changing industry requirements. First, let's review how the CCNA works right now so we can better see the differences. For candidates seeking CCNA Certification, the way it has been working for years is that you could accomplish the goal in two parts, or you could grab the brass ring and get your CCNA with one exam. Typically, one would attend the ICND1 ILT class which maps to the 640-822 exam. Passing this exam would garner you the CCENT. That step behind you, attend the ICND2 ILT class and then take the 640-816 exam. Passing this second exam will result in you achieving the full CCNA certification. If you are gung-ho, you could attend both of the above classes and then schedule the 640-802 exam, also known as the CCNA Composite (or all-in-one) exam. Passing that single exam would also get you the full CCNA certification.
Now to look at some of the changes. Below is a chart which shows the old exam numbers, classes, and mapped certifications:
Old exam number
New exam number
Maps to course

640-822

100-101

ICND1 v2.0

640-816

200-201

ICND2 v2.0

640-802

200-120

Both of the above or
CCNAX v1.0
The old exams are set to expire on September 30, 2013. You can still take the previous ILT classes for some time (to avoid interrupting a student on a particular track already, Interface Technical Training will not just abruptly discontinue the existing courseware instruction). Obviously, as we move forward in time, Interface will introduce the new CCNA curriculum into the classroom to stay aligned with Cisco's offerings. Stay tuned and you will see it as it happens. The CCNA certification will also be renamed to CCNA Routing and Switching. On the bright side, if you already have a valid CCNA certification, you will automatically receive the CCNA R&S certification. You won't get a wallet card that says so until the next time you re-certify, but if you log in to the Cisco site where you can track your own certification, it will show up there.
What is different in the updated CCNA? Some of the things that are currently in the existing ICND1 v1.1 track are going away. A couple of noteworthy examples of this disappearance is RIP and IPv4 static routing. Another item that will be long gone is the Security Device Manager (SDM), the Java-powered web-based GUI with which CCENT candidates configure DHCP and NAT.
What is coming in to fill the void?
Here is a list of the more noteworthy adjustments to the ICND1 program:
Subnetting will be expanded to include Variable Length Subnet Mask computation
Access Control Lists (ACLs) will be covered in greater detail, with an emphasis on

NAMED ACLs (as opposed to numbered ACLs)

There will be more emphasis on device hardening, including controlling VTY access using the aforementioned ACLs
More in-depth on NAT, since we won't be using the SDM to get us through it (no more training wheels!). Need to know static, dynamic, and overload configs.
Much greater emphasis on troubleshooting (which continues in future CCNP track), so knowing appropriate show commands to verify NAT would be an example
More in-depth on VLANs. Not just that they exist, but more on configuring and routing between them. All three methods are included: Router with and interface in each
VLAN (which is terribly inefficient), router-on-a-stick (current CCNA knowledge) and Layer 3 switches, which is currently ignored in the ICND course, at least as far as configuring goes
Configuring a router as a DHCP Server – which we already do
DHCP Helper – Cisco's version of a Relay Agent (discussed in my Relay Agent video)
Using correct show commands to verify correct DHCP functionality
More in-depth on OSPF, single-area config
Correct show commands to verify OSPF config and performance
IPv6 will be covered a little deeper:

Features compared to IPv4
How to assign addresses
How to compress and decompress addresses
Configuration on router including how to configure static routes
A brief intro to the latest OSPF, which is OSPFv3 for IPv6
Understand stateless autoconfiguration

Configuration of an NTP client
Now on to what's new in ICND2 v2.0.
Configure Etherchannel (aka Port Channel)
EIGRP with IPv6
Multiarea OSPF implementation
OSPF with IPv6
Configure a GRE Tunnel
Using SNMP and Syslog
Analyzing Netflow data
Password recovery on a Cisco router
IOS Licensing (following the letter of the law)
Cisco has also provided some self-study labs available for purchase here. This way you can practice the objectives without having to purchase your own gear. Of course, if you like actual gear, note that the labs are geared to 2960 switches and 2800 – series routers. Note: A source inside Cisco stated that there will not be a set of CCNAX self-study labs, but there are labs available as part of an instructor-led training event. (CCNAX is the accelerated 5-day, 60 hour ILT class, if you want to get it done in a hurry! At this time Interface is not running the CCNAX version of the ILT training for those seeking CCNA certification.)
Another cool item Cisco has provided is the CCNA Exam Logic Tool. If you go to this site, you can select exams you have passed and it will tell you for which certifications you qualify. This can assist you as you choose your exam and career path.
There is a lot more on the table, but I don't want to cram it all in at once. Tune in again for additional updates and the latest news on the newly revised Cisco CCNA certification information!
Upward and onward to the new CCNA!!
Mark Jacob
Cisco Instructor – Interface Technical Training
Phoenix, AZ
Category
Cisco
Tags
100-101, 200-120, 200-201, 640-802, 640-816, 640-822, CCNA 2013, CCNAX, Etherchannel, ICND1 v2.0, ICND2 v2.0, New CCNA Curriculum, NTP, OSPFv3, revised CCNA

0
3859
0
Mark Jacob, Cisco Instructor, presents an introduction to Cisco Modeling Labs 2.0 or CML2.0, an upgrade to Cisco's VIRL Personal Edition. Mark demonstrates Terminal Emulator access to console, as well as console access from within the CML2.0 product. Hello, I'm Mark Jacob, a Cisco Instructor and Network Instructor at Interface Technical Training. I've been using … Continue reading A Simple Introduction to Cisco CML2

0
713
1
This content is from our CompTIA Network + Video Certification Training Course. Start training today! In this video, CompTIA Network + instructor Rick Trader demonstrates how to use cable testers in network environments. Let's look at some tools that we can use to test our different cables in our environment. Cable Testers Properly Wired Connectivity … Continue reading Cable Testers and How to Use them in Network Environments

1
451
3
Hi, my name is Mike Danseglio. I'm an instructor here at Interface Technical Training. I want to talk a little bit about encrypting USB flash drives with Windows 10. The concept of protecting data when it's on a USB flash drive is not a new concept. BitLocker 2-day instructor-led training is now available at Interface: … Continue reading Encrypting a USB Flash Drive in Windows 10