Cisco is going viral (VIRL actually)!
Cisco is going viral (VIRL actually)!
Like This Blog
0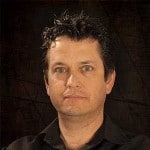 Heads up!! If you haven't already heard, Cisco has rolled out a new virtualization solution which will allow Network Administrators and Engineers, in short, IT Professional of all kinds, to design, deploy, and test network topologies before actual nuts and bolts deployment.  I saw hints and allegations about it at my last two Cisco Live appearances, but now it is truly available for purchase.
The new product is called VIRL.  It stands for Virtual Internet Routing Lab.  Many readers are likely already familiar with GNS3, a very robust yet free virtualization solution about which I have blogged numerous times.  VIRL is not being offered for free.  There are two (as of this writing) pricing tiers.  The personal edition is $199.99, which purchases a single install for one year.  Your money is buying you an annual license which allows topologies of up to 15 Cisco nodes to be configured.  For those who qualify, there is also an academic version available for $79.99 per year.
If you don't mind spending some cash to advance your networking career, NetSim 10 Network Simulator is also a fantastic product offered by Boson; New NetSim 11 for ICND1 and ICND2 Labs.  They have an ICND-level simulator, and if you are studying for your CCNP, they have recently released a version specifically dedicated to CCNP lab topics.  On a side note, they also offer practice exams for Cisco, Microsoft, and even CompTIA, for those whose nerves are soothed by honing their exam-taking skills with repeated practice.
What do you get for your VIRL money?  Comparing once again with something more familiar, GNS3 allows the user to build out network environments virtually, and then test them for functionality.  It is also a fantastic study tool if you want to avoid buying actual gear and then dealing with using up space in your house, not to mention electrical and cooling requirements.  However, the user must have a copy of the IOS for each platform used in GNS3.  VIRL is considerably more capable in certain areas.  For extra coolness, VIRL will automatically create configurations for selected devices if the user desires.  At this point, GNS3 does not create configs for the user.
Don't get me wrong.  I am a fan and proponent of GNS3, and will continue to use it.  Digging deeper into VIRL shows why I will be branching out in the future.  VIRL will allow the user to experiment with the Cisco IOS, IOS XE, IOS XR, not to mention NX-OS.  Talk about gaining experience on diverse platforms without shelling out tens of thousands of dollars to have actual gear accessible!  If you are used to the nice topology diagrams displayed in GNS3, you will not be disappointed.  The graphical interface is not just cool to see, it allows simulation control as well.
If you are already on the virtualization bandwagon (and who isn't?) then working with virtual routers, switches, and servers will be no big deal.  I have considerable experience working with Microsoft's virtualization solution – Hyper-V – so I thought I would have one less area to explore when I first heard about VIRL.  However, VIRL does not work with Hyper-V, at least not per the documentation on the Cisco website.  Instead, it works with the Linux KVM hypervisor. For non-hypervisor people, there is a bare metal version of VIRL.
If you want to go with the hypervisor choice, VMWare is prominently mentioned on Cisco's list.  Either way, your hardware also must support virtualization, and the option must be enabled in BIOS.   There is even a short video about the product if you would rather watch than read.  It can be viewed at Virtual Internet Routing Lab.
Bottom line – if you would rather practice a little before committing to expensive network upgrades, or if you are studying for a certification exam, or your idea of Friday night fun is build a virtual network, you simply must check out Cisco's VIRL solution.  I will be posting future blogs demonstrating how to use this amazing product so stay tuned!
If you have any questions or comments, please feel free to post them.
Until next time.
Mark Jacob
Cisco and CompTIA Network + Instructor – Interface Technical Training
Phoenix, AZ

0
3794
0
Mark Jacob, Cisco Instructor, presents an introduction to Cisco Modeling Labs 2.0 or CML2.0, an upgrade to Cisco's VIRL Personal Edition. Mark demonstrates Terminal Emulator access to console, as well as console access from within the CML2.0 product. Hello, I'm Mark Jacob, a Cisco Instructor and Network Instructor at Interface Technical Training. I've been using … Continue reading A Simple Introduction to Cisco CML2

0
71
0
In this video, PowerShell instructor Jason Yoder shows how to add Methods (PSMethod) to your code using free software that's added into the PSObject. For instructor-led PowerShell courses, see our course schedule. Microsoft Windows PowerShell Training Download the Building Methods PowerShell script</a> used in this video. <# ╔══════════════════════════════════════════════════════════════════════════════╗ ║ ║ ║ Building Methods ║ ╟──────────────────────────────────────────────────────────────────────────────╢ … Continue reading How to Build in a PSMethod to your PowerShell Code

0
249
1
In this video, Cisco CCNA & CCNP instructor Mark Jacob shows how to troubleshoot OSPF Adjacency issues by showing the distance between routers with the show ip ospf neighbor command.