Cisco Learning Labs update for CCNA ICND-1 and ICND-2
Cisco Learning Labs update for CCNA ICND-1 and ICND-2
Like This Blog
1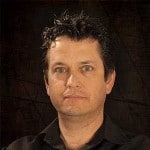 For those of you who haven't seen it, Cisco offers the ability to do the labs for ICND-1 and ICND-2 (and other labs as well) in a virtualized lab environment. While the most likely targets for this offering are students actually taking these classes, there is no reason to restrict yourself if you just want a little more lab practice without having to purchase live gear. Cisco recently hosted a webcast with some updates to their program, so I thought it might be a good time to share some of this information.
First of all, to purchase the labs, visit the Cisco Learning Network Store.
Once there, look down the left side of the screen for the hyperlink entitled Cisco Learning Labs. It looks like this: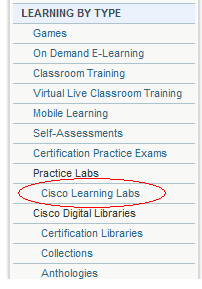 Once you click the link, you will be presented with the page where you can select your lab choice and add it to your cart. You can choose either ICND-1 or ICND-2, or both if you are studying to pass the CCNA all-in-one exam. Here is what the page looks like: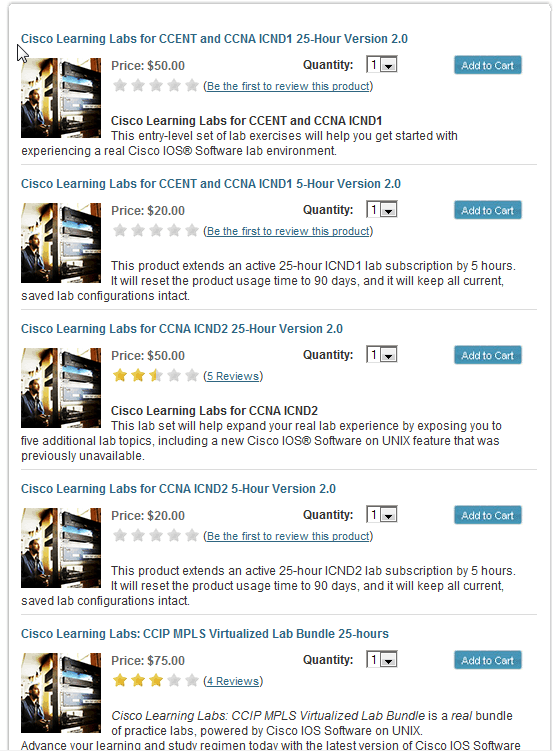 There are additional choices as you scroll down, so take a look and see what you like. Now that you have made your purchase, you have 25 hours to use over a 90 day span. You can reset the labs and do them over and over – any time during the 90 days. You will have to log in to purchase the labs, so if you haven't created a free cisco.com login, you may want to do that first. You can even purchase 5 hour extensions if you don't complete the labs in the initial 25 hours. The additional 5 hours are also good for 90 days, allowing you to avoid feeling rushed.
These are the same labs you will do when you take the class, so it is excellent for learning the skills required and good practice for the certification exam as well. Cisco has a terminal installer download which will allow you to telnet to the devices to manage them. On Windows, it does modify your registry and punches a hole through Internet Explorer (and some other browsers). You can also use Firefox or Chrome, and even Safari or Opera, if you don't use IE. You can use your own telnet client if you wish, but the one provided by Cisco works well. (It is a modified version of PuTTY.) Each lab comes with complete instructions, job aids, topology diagrams, and even the answers – if you can avoid the temptation to look too soon.
For the parts of the lab that cannot be virtualized, Cisco has provided Flash videos so you can view what it would look like if you were performing the configuration yourself. A good example of this is the SDM (Security Device Manager) lab. Since there is no virtual SDM in these labs, you can watch the associated video for the same learning experience. Also be aware that the switch hardware is not conducive to a virtual environment (switches are ASIC based, after all), so the switches are actually routers with ethernet ports which stand in as switches.
If you are looking for more advanced lab environments, keep your eyes peeled, because Cisco is updating the CCNP-level labs – Route, Switch, and TSHOOT – and will be re-releasing them toward the end of April. So if you are avoiding purchasing live gear and like the ability to perform your practice labs from any internet-enabled computer, give the Cisco Learning Labs a try. I have found them to be comprehensive and very instructional.
Set a goal to pass that exam!
For more about Cisco exams see Cisco news – CCNA assessment exams, prices, Cisco careers and CCSI Exam retakes
Enjoy:
Mark Jacob
Cisco Instructor – Interface Technical Training
Phoenix, AZ

0
3804
0
Mark Jacob, Cisco Instructor, presents an introduction to Cisco Modeling Labs 2.0 or CML2.0, an upgrade to Cisco's VIRL Personal Edition. Mark demonstrates Terminal Emulator access to console, as well as console access from within the CML2.0 product. Hello, I'm Mark Jacob, a Cisco Instructor and Network Instructor at Interface Technical Training. I've been using … Continue reading A Simple Introduction to Cisco CML2

0
694
1
This content is from our CompTIA Network + Video Certification Training Course. Start training today! In this video, CompTIA Network + instructor Rick Trader demonstrates how to use cable testers in network environments. Let's look at some tools that we can use to test our different cables in our environment. Cable Testers Properly Wired Connectivity … Continue reading Cable Testers and How to Use them in Network Environments