Cisco news – CCNA assessment exams, prices, Cisco careers and CCSI Exam retakes
Cisco news – CCNA assessment exams, prices, Cisco careers and CCSI Exam retakes
Like This Blog
5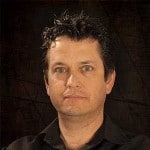 As I mentioned in a previous blog, Cisco is revamping many of their virtual labs and re-releasing them. In particular, I am eager to see how the new SWITCH labs are received by users since Cisco is doing a complete makeover on them. While you are checking out the Cisco web offerings, here is a new item that may pique your interest. Cisco allows you to do a self-assessment of your current skills and knowledge online.
If you are studying for your CCENT, CCNA, or even wireless or security specialties, this assessment will give you a solid idea of where you are and where you need to be. You just answer some test-style question, submit for your grade, and then raise a fist to your own success! The actual assessments that you will find on the page are listed here: Cisco Routing and Switching Self-Assessment, Cisco Security Self-Assessment, Cisco Voice Self-Assessment, and Cisco Wireless Self-Assessment. Take a little time and give one or more of these assessments a shot.
If you haven't taken a certification exam in a while (or perhaps you have yet to take one), here is a little financial information about them. As of January 2012, the prices per exam have increased. The all-in-one, or composite exam (exam ID 640-802) is now $295 – up from $250. The individual exams, ICND1 and ICND2 (exam IDs 640-822 and 640-816) are now $150 each – up from $125 apiece previously. A quick piece of strategy I often encourage is to take the ICND1 class, study like crazy, then pass the ICND1 exam. This allows you to be CCENT certified. Once you are ready to become fully CCNA certified, take the all-in-one exam. You may think that this is a waste of money because you could take the ICND2 exam for $150. If your self-assessment allows you to conclude that you are comfortable with the material from the ICND2 class, go for it. The reason I suggest as I do is because when you take the all-in-one exam, you already know the answers to about half the test. Plus, if you do not pass the ICND2 test on your first attempt, you will spend the same amount anyway. This is just a suggestion that I make based on input from many students who have shared their test experiences with me.
Cisco Live 2012 is creeping ever closer. I will be heading to this event in a few short days and am looking forward to the experience! I will share the highlights of my experience in future blogs.
Are you a person who thinks that a career as a Cisco instructor sounds exciting and alluring? It used to be that in order to be an instructor had to pass certification exams with a higher score than non-instructors. This has now been changed. I received an email a couple of weeks ago that said the following:
Announcing New CCSI Exam Retake and Cutscore Policies
Dear Certified Cisco Systems Instructors (CCSIs),
The CCSI exam retake policy has been discontinued as of April 17, 2012, and a decision was made May 8, 2012 to make the cut scores the same for CCSIs and the general public.
Since 2005, The CCSI Program has allowed for an exemption around exam retake policies. Typically, one must wait 180 days to retake an exam, but we created an exception for CCSIs to be able to override this waiting period if approval was received between Cisco and Pearson VUE.
On April 17, 2012, we were informed that for fairness and ANSI accreditation reasons, this "pass" provision retake exemption policy allowing instructors to retake passed exams within 180 days of the last exam for cut score reasons, must now be terminated – Effective immediately (April 17, 2012).
ANSI views this policy as favoring an internal interest for a favorable outcome that doesn't apply equally to the rest of the certifications population.
In the same vein of fairness and equality, we have also decided as of May 8, 2012, to terminate CCSI cut scores, which are higher than student scores. Going forward, all exam cut scores will be the same for both CCSIs and the general public. We are working to make sure all processes are in place to facilitate these changes and we will be informing your associated Learning Partner in our next upcoming Cisco Learning Partner Update Newsletter on May 29, 2012.
For questions, please contact clp-support@cisco.com.
So if you have been kicking around the idea of becoming a Cisco instructor but were daunted by the high score requirement, wait no more! It is a rewarding and exciting career choice and by necessity you will keep up with the latest technologies and everything Cisco.
Talk to you all again on the other side of Cisco Live!!
Mark Jacob
Cisco Instructor – Interface Technical Training
Phoenix, AZ
Category
Cisco
Tags
CCENT, CCNA, CCSI, Cisco, Cisco Career, Cisco Exams, Cisco Live, ICND1, ICND2, ROUTE, SWITHC

0
3852
0
Mark Jacob, Cisco Instructor, presents an introduction to Cisco Modeling Labs 2.0 or CML2.0, an upgrade to Cisco's VIRL Personal Edition. Mark demonstrates Terminal Emulator access to console, as well as console access from within the CML2.0 product. Hello, I'm Mark Jacob, a Cisco Instructor and Network Instructor at Interface Technical Training. I've been using … Continue reading A Simple Introduction to Cisco CML2

0
713
1
This content is from our CompTIA Network + Video Certification Training Course. Start training today! In this video, CompTIA Network + instructor Rick Trader demonstrates how to use cable testers in network environments. Let's look at some tools that we can use to test our different cables in our environment. Cable Testers Properly Wired Connectivity … Continue reading Cable Testers and How to Use them in Network Environments

1
451
3
Hi, my name is Mike Danseglio. I'm an instructor here at Interface Technical Training. I want to talk a little bit about encrypting USB flash drives with Windows 10. The concept of protecting data when it's on a USB flash drive is not a new concept. BitLocker 2-day instructor-led training is now available at Interface: … Continue reading Encrypting a USB Flash Drive in Windows 10