COBIT 5 Foundation Exam – Get ready for the latest release from ISACA
COBIT 5 Foundation Exam – Get ready for the latest release from ISACA
Like This Blog
43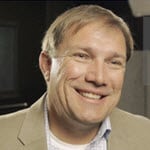 I recently finished my COBIT 5 Foundation certification exam (yes, I passed) and wanted to share with you my thoughts on it. But first, it makes sense to give you a little background on the latest COBIT release from ISACA.
Background on COBIT.
COBIT is internationally recognized as the "go to" solution for IT governance, with aspects in security, quality and compliance. Its focus is not necessarily on how to execute a process, rather what should be done to ensure proper control of that process. Therefore, you won't technically implement COBIT from the bottom up, but use it as a tool to help you control processes from top down as a part of a larger governance initiative. Through its 16-year history, COBIT has been used by enterprises around the world to improve management and governance. Starting out as a tool designed for IT auditors to assist in the control of IT, it has grown into a model to assist with compliance and statutory requirements as well. It helps you understand IT systems, and guides decisions around the level of security, risk and control that is necessary to protect assets through the leverage of an IT governance model.
Why COBIT 5?
COBIT 5 is the only business framework for the governance and management of enterprise IT. Launched in April 2012, COBIT 5 helps maximize the value of information by incorporating the latest thinking in enterprise governance and management techniques, and provides globally accepted principles, practices, analytical tools and models to help increase the trust in, and value from, information systems.
COBIT 5 builds and expands on COBIT 4.1 by integrating other major frameworks, standards and resources, including ISACA's Val IT and Risk IT, Information Technology Infrastructure Library (ITIL®) and related standards from the International Organization for Standardization (ISO). COBIT 5 helps enterprises of all sizes:
Maintain high-quality information to support business decisions
Achieve strategic goals and realize business benefits through the effective and innovative use of IT
Achieve operational excellence through reliable, efficient application of technology
Maintain IT-related risk at an acceptable level
Optimize the cost of IT services and technology
Support compliance with relevant laws, regulations, contractual agreements and policies
COBIT Training and Exams
To meet the expected demand, ISACA partnered with APMG-International to offer the COBIT 5 Foundation Course and exam. Passing the exam will earn you the COBIT Foundation Certificate, which demonstrates your knowledge and understanding of the COBIT 5 framework. Training and examinations are available through accredited training organizations (ATOs) and individual trainers, who have met applicable assessment standards. The exam is much different than I expected. Actually, it's a bit harder than I expected. It is a 50 question, multiple choice exam. You have 40 minutes to complete the test and must get 25 or more to pass. It can be taken online or paper-based.
Suggestions for exam candidates
Let me offer a bit of advice to anyone planning to take this exam:
This is a faster paced exam than the previous COBIT 4.1 exam. Prepare yourself to spend less time than you think to get through the exam.
If you have a choice, online is the way to go. It's easy to use and navigate, and you get your results instantly.
Pay attention to the answer rationales that come with the sample exam, they are extremely valuable and will be a good starting point for your preparations.
Read the full question! Sometimes, one word can change the entire meaning of the question.
If you get stuck on a question, try eliminating possible answers to get you closer to the correct one. You can also flag the question and come back to it later.
COBIT 5 Principles (five of them) should be seriously understood. Each principle has a lot of rich information that you don't want to overlook.
Knowing the Enterprise Enablers is key. There are seven of them. Don't just know what they are, dig into the details and truly understand them. I wish I had done a better job of this.
There are a lot of processes (37 to be exact) to remember from the process reference model; they are well organized into Governance and Management domains. The best way to remember these is to get a solid understanding of the overall objectives for each area (i.e. EDM, APO, BAI, DSS, and MEA), then figuring out where the processes fit becomes a bit more manageable.
The COBIT 5 Implementation model is very solid. There are seven phases, each including details regarding program management, change enablement, and continual improvement. Break these down and get a solid understanding of what takes place in each.
A new process capability model based on ISO 15504 has replaced the former COBIT maturity model. Take some extra time understanding this model! You will certainly need to be able to recall capability levels, attributes, and assessment details.
I hope this information is helpful. As always, please feel free to share your thoughts.
If you are looking for a good set of sample questions to the COBIT5 exam, go directly to the APMG site.  There is an online exam that will give you a sample of the questions from the exam.
Mark
Mark Thomas – Director of Business Services
Interface Technical Training

0
3859
0
Mark Jacob, Cisco Instructor, presents an introduction to Cisco Modeling Labs 2.0 or CML2.0, an upgrade to Cisco's VIRL Personal Edition. Mark demonstrates Terminal Emulator access to console, as well as console access from within the CML2.0 product. Hello, I'm Mark Jacob, a Cisco Instructor and Network Instructor at Interface Technical Training. I've been using … Continue reading A Simple Introduction to Cisco CML2

0
272
2
In this video, Security Instructor Mike Danseglio demonstrates how to use BitLocker in Window 10 to secure files on a USB Flash drive that adhere to stricter data protection requirements as found inside Government entities. BitLocker 2-day instructor-led training is now available at Interface: BITLOCK: Planning and Deploying BitLocker Drive Encryption Training Video Transcription: Hi. … Continue reading Government Edition – Encrypting a USB Flash Drive in Windows 10

1
451
3
Hi, my name is Mike Danseglio. I'm an instructor here at Interface Technical Training. I want to talk a little bit about encrypting USB flash drives with Windows 10. The concept of protecting data when it's on a USB flash drive is not a new concept. BitLocker 2-day instructor-led training is now available at Interface: … Continue reading Encrypting a USB Flash Drive in Windows 10