CompTIA A+ 902: Troubleshooting Mobile Device Operating Systems
CompTIA A+ 902: Troubleshooting Mobile Device Operating Systems
Like This Blog
0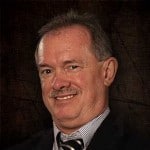 Now that we are delivering to the latest CompTIA A+ 220-902 exam objectives the course has dramatically expanded Operating System coverage. Exam objectives now include Windows Vista, Windows 7, Windows 8/8.1 as well as Linux, Mac OS X, and both the IOS and Android mobile operating platforms.
For CompTIA A+ Certification, see our course outline.
Although most exam candidates are likely familiar with the Microsoft Windows Mobile, IOS, or Android mobile operating systems on their own smart phones, they typically maintain limited knowledge for alternate mobile platforms.
One of the more powerful optional activities within our course encourages students to spend five or ten minutes researching a single common mobile OS issue and researching a solution. The Logical Operations courseware provides some starting points (provided within the content below) and I have added several more following my own research.
Take a few minutes yourself. Follow a few of the links and check out some of the more common problems and their solutions. My phone is now configured more efficiently due to the effort.
And I am ready to answer many of the questions that friends ask about their phones. (You know, the ones that all your non-technical friends assume you can answer at the drop of a pin.)
Android
53 common Android Problems Solved provides a fast and broad introduction to the very questions that a beginning Android user might ask about their new phone.
From the folks at books For Dummies we have Common Android Problem Troubleshooting. This simple seven item list is more of an entry level tutorial, though as one might expect the landing page offers more than nine additional links and an offer for the purchase of Android Phones for Dummies, 2nd Edition.
You can also try InLoveWithAndroid.com, a site chock full of useful Android information, configuration, custom development and free application options.  Start at the Most Common Android Problems and Solutions landing page.
C|Net provides Seven common Android problems and how to fix them (pictures) for those who want visual aids.
Lifehacker.com even provides a handy flow chart for Android Troubleshooting.
Guiding Tech provides specific information regarding Android Wi-Fi compatibility and setup.
iPhone
Of course the books For Dummies folks offer comparable sites and books for Troubleshooting iPhones.
Digital Trends regularly blogs about mobile device problems and solutions.  The course exercise offers iPhone 5 Problems: What users complain about the most (updated) offers thirteen of the more common iPhone 5 problems and simple solutions for each.
30 Major Problems with the iPhone 6, and what to do about them. If you are looking for common iPhone 6 or 6+ solutions, then start with this article. Each of the issues shared offers multiple alternate solutions. Just the type of information that I like, since it leads to more comprehensive solutions rather than mere band aids.
The Wire online magazine offers The Most Common iPhone 5 Glitches and Their Fixes. Other than for its take on three common complaints about the iPhone 5 immediately following it's 2012 release, archive this one solely for its historical value. I would place the ETrade Supply site in the same category, although ETrade Supply also offers insight into hardware repair and replacement parts for common iPhone hardware issues as well.
Perhaps my favorite iPhone troubleshooting site (amongst the few dozen popular sites I explored for each device) was provided by EveryiPhone.com. They offer a one page FAQ listing common questions and issues, with redirection to the solution for each. Easy to use, and comprehensive.
You can always go directly to a carrier or service provider, the vendors that already provide end-user help desk and technical support, to inquire or perhaps even redirect your users.
Carrier and Provider Sites
You can also check out many of the cell service provider sites for common troubleshooting steps.  Some examples:
So go ahead, try your own search…  "Android Troubleshooting" yielded more than 5 million hits, while "iPhone Troubleshooting" came in a close second with 4.5 million results.
A+ 220-902 with a decidedly expanded software focus is going to be an interesting challenge to teach, and for the student to learn.
I look forward to seeing you in the classroom, or online!
Steven Fullmer
Interface Technical Training Staff Instructor
Steve teaches PMP: Project Management Fundamentals and Professional Certification, Windows 7, Windows 8.1 and CompTIA classes in Phoenix, Arizona.


0
4246
4
In this video, Cisco CCNA instructor Mark Jacob shows how to create a Login and Message of the Day (MOTD) banners in Cisco IOS. The Banner is an interesting feature of the Cisco IOS. You could probably get by without it, but in a commercial environment you want to have it.

0
247
1
In this video, Cisco CCNA & CCNP instructor Mark Jacob shows how to troubleshoot OSPF Adjacency issues by showing the distance between routers with the show ip ospf neighbor command.