CompTIA A+ Certification: The Next Generation
CompTIA A+ Certification: The Next Generation
Like This Blog
0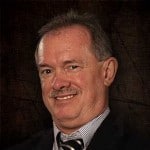 CompTIA has upped the ante for candidates desiring to achieve certification. I had the opportunity to attend a CompTIA partner webinar a few weeks ago. Attendance prompted me to dig more deeply into the new exam directions and formats. The changes will affect the Network+ (November 4, 2012) and Security+ (January 5, 2013) exams more immediately. Candidates for the A+ certification have a slightly longer migration window, but should consider AND begin to pursue their options before the end of 2012.
New CompTIA exam objectives for A+ certification, now identified as the 2012 version (220-801 and 220-802 objectives) were released in September. Although the CompTIA website only displays the 2009 exam information, you can acquire the 2012 exam objectives for review. You need to provide your name and email address, then may download the 2009 and the 2012 objectives for comparison. The new A+ exam format will be available exclusively through CompTIA and Pearson VUE testing centers starting October 9th, 2012. The exam format changes dramatically with the new certifications, now incorporating 25% performance based questions. A candidate's target knowledge and experience must also be higher, with CompTIA suggesting a minimum 12 months practical experience before sitting the A+ exam. Candidates still have the option to complete the 2009 CompTIA exam according to the 220-701 and 220-702 objectives, though only until August 31, 2013 when the existing exam format will be retired.
The CompTIA A+ certification has existed since 1993 and was updated in 2003, 2006, and 2009. Until 2009, CompTIA offered lifetime certifications. Since 2010, credential holders must recertify every 3 years by retesting or providing proof of ongoing educational requirements.
During the September webinar CompTIA indicated that the changes are driven by employer demand. According to a CompTIA survey, A+ certification is now a required element for several traditional IT service roles, among them PC technicians (71%), field support technicians (65%), help desk technicians (64%), customer service technicians (48%). Government jobs, including US DoD 8570.1, mandate A+ certification for level one IT personnel, and a number of major corporations require the certification. Survey results also suggest that employers demand a higher level of technical experience be associated with the certification. CompTIA is complying with government and industry demand.
Strata IT Fundamentals is now the entry level certification covering PC terminology, basic functionality, compatibility, system and software installation, security, green IT and preventative maintenance. Much of the Strata IT Fundamentals content was once contained in the CompTIA A+ objectives and has been removed from the latter. CompTIA A+ is now considered part of the professional certification track. Candidates wishing to attain CompTIA A+ certification are expected to possess the knowledge necessary to pass the Strata IT Fundamentals exam, although exam completion is not a pre-requisite. If you consider taking the 2012 A+ exam, you may want to review the Strata IT Fundamentals objectives or purchase a Strata IT Fundamentals exam preparation book first. The material and terminology contained within Strata IT Fundamentals is considered foundational to the A+ content. This will help you to identify the starting point for your learning curve and exam preparation.
The 2012 version of the exam distributes topics differently across the 220-801 and 220-802 objectives compared to the 220-701 and 220-702 objectives. Merely advancing knowledge developed for the 2009 version will not provide the candidate the requisite knowledge or preparation for the 2012 version of the exam. As a component of the professional certification series, the CompTIA+ exam will now contain additional mobility, virtual and cloud networking, and security content that integrate with other CompTIA professional certifications.
| | |
| --- | --- |
| 220 -801 | 220-802 |
| PC Hardware | Operating Systems |
| Networking | Security |
| Laptops | Mobile Devices |
| Printers | Troubleshooting |
| Operational Procedures | |
Also useful for your consideration, CompTIA posted a sixteen minute YouTube video that walks potential candidates through the new testing process and exam formats. Both exams provide 100 questions in a 90 minute time frame (one slide suggested 90 questions in 90 minutes, but the website continues to state 100 questions). Both exams add fill-in-the-blank and performance based questions. The performance based questions ask that the candidate launch a sample environment and conduct a series of steps from memory necessary to complete the stated scenario or work request. Performance based questions may include command line environments and instructions, or navigation and tools from Microsoft Windows XP, Vista, or 7 operating systems. Similar to the multiple choice format, one can mark questions for review or progress forward and backward through the exam to review and change answers. Candidates may even execute the performance based questions as many times as they desire in order to change their answer, although the clock continues to tick and there is no indication of errors or confirmation of correct sequence until the exam is completed and scored.
In addition to advanced topic content, the inclusion of performance based and fill-in-the-blank questions, suggest that the candidate must have more experience than might be required for a solely multiple choice exam.
CompTIA also announced an exam voucher discount program for the Network+ and Security+ exams, offering 15% discounts for candidates wishing to take exams before the format changes. A number of vendor and employer online marketplaces are currently offering voucher discounts, which also benefit A+ certification candidates. Perform a quick web search for discount vouchers which are now readily available.
CompTIA extended the exams for the 2009 version of the exam until August 2013 to accommodate colleges and universities that offer semester based computer training, so that enrolled students might complete the exam shortly following the spring 2013 semester. Many training providers are preparing to convert their offerings to the new format starting in January 2013. Check with you training sales representative to identify course offerings that match your goals.
Get into the game now, before the additional effort toward entry increases.
Enjoy!
Steven Fullmer
Interface Technical Training Windows 7 Instructor and PMP

0
557
1
This content is from our CompTIA Network + Video Certification Training Course. Start training today! In this video, CompTIA Network + instructor Rick Trader teaches how to create Dynamic DNS zones in Network Environments. Video Transcription: Now that we've installed DNS, we've created our DNS zones, the next step is now, how do we produce those … Continue reading Creating Dynamic DNS in Network Environments

0
668
1
This content is from our CompTIA Network + Video Certification Training Course. Start training today! In this video, CompTIA Network + instructor Rick Trader demonstrates how to use cable testers in network environments. Let's look at some tools that we can use to test our different cables in our environment. Cable Testers Properly Wired Connectivity … Continue reading Cable Testers and How to Use them in Network Environments

0
247
1
In this video, Cisco CCNA & CCNP instructor Mark Jacob shows how to troubleshoot OSPF Adjacency issues by showing the distance between routers with the show ip ospf neighbor command.