Creating an Installation USB Stick for Kali Linux
Creating an Installation USB Stick for Kali Linux
Like This Blog
5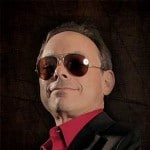 Kali Linux is an ultra-powerful security tool. I use it extensively when doing Wi-Fi penetration testing, network security evaluations, and security audit tasks. It is freely downloadable from Kali.org as an ISO.
I want to get the best possible performance out of Kali. To do that, I typically create a bootable installation on a USB stick and then install from the stick to a dedicated hard disk partition. There's tremendous reusability value in preparing an installation stick, as you can use a single stick to install Kali Linux whenever and wherever you need it.
In this blog I'll show you how to prepare the USB stick.
Necessary Supplies Before You Begin
You'll need a few things to get started:
The current Kali Linux ISO from Kali Linux Images. Download either the 32-bit or 64-bit version depending on the hardware you're eventually installing Kali on.
UNetbootin software from UNetbootin – Homepage and Downloads. Download the latest version for the platform you're currently running – versions are available for Windows, Mac OS X, and several flavors of Linux including Debian, Ubuntu, Fedora, and Arch.
A blank USB stick. Although you can get away with a 4GB stick, I prefer an 8GB USB 3 stick for speed and future expansion. Faster USB memory speeds mean faster installations, but even a slowpoke stick will be fast enough for setup.
A running computer. Whatever computer you're using to download the Kali ISO and UNetbootin is fine. You'll need a computer to prepare the USB stick prior to installation. This can be the same computer that you eventually install Kali Linux on, but it doesn't have to be.
Now it's time to setup Kali on the stick!
Setting Up Kali On the USB Stick
I'm demonstrating this on Windows 7, so your mileage may vary on OS X or Linux.
First, connect the USB stick to the computer. It should go without saying that things go faster when you plug a USB 3 stick into a USB 3 port, but a mismatch won't hurt anything.
Now run UNetbootin.exe You don't need to install it on Windows, just double-click the executable.
Click the Diskimage radio button and specify the Kali Linux ISO that you downloaded.
Verify that Type shows USB Drive and the Drive is set to your target USB stick. These settings are shown in Figure 1.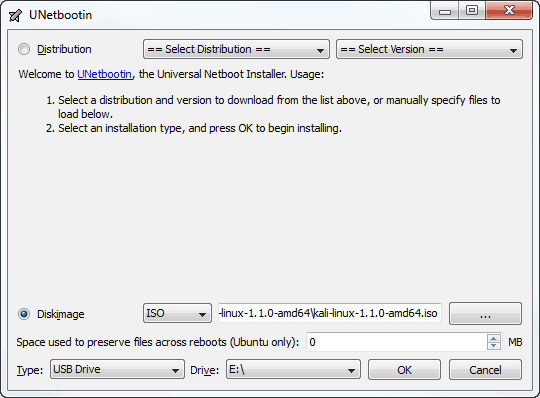 Figure 1. The configured UNetbootin screen.
Now click OK to start the fun! You may receive an error message depending on the files already on the USB stick. For example, when overwriting a previous Kali Linux image, this dialog box appears for me:

Figure 2. Confirmation before destruction.
Once I click Yes to All, UNetbootin shows the progress as shown in Figure 3.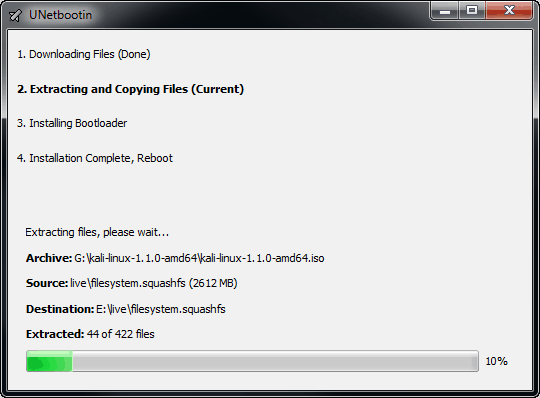 Figure 3. Confirmation before destruction.
That's about it. The process takes a variable amount of time depending on computer load, size of the ISO, and speed of the USB stick. Eventually it will successfully complete and yield a bootable drive.
Enjoy!
Mike Danseglio -CISSP / MCSE / CEH
Interface Technical Training – Technical Director and Instructor
Mike Danseglio teaches Security classes at Interface Technical Training. His classes can be attended in Phoenix, Arizona or online from anywhere in the world with RemoteLive.
Category
Security
Tags
Arch, Debian, Diskimage, Fedora, Installation USB Kali Linux, Kali Linux, Kali Linux ISO, Kali.ORG, Ubuntu, UNetbootin, UNetbootin.exe, Wi-Fi Security

0
3703
0
Mark Jacob, Cisco Instructor, presents an introduction to Cisco Modeling Labs 2.0 or CML2.0, an upgrade to Cisco's VIRL Personal Edition. Mark demonstrates Terminal Emulator access to console, as well as console access from within the CML2.0 product. Hello, I'm Mark Jacob, a Cisco Instructor and Network Instructor at Interface Technical Training. I've been using … Continue reading A Simple Introduction to Cisco CML2

0
668
1
This content is from our CompTIA Network + Video Certification Training Course. Start training today! In this video, CompTIA Network + instructor Rick Trader demonstrates how to use cable testers in network environments. Let's look at some tools that we can use to test our different cables in our environment. Cable Testers Properly Wired Connectivity … Continue reading Cable Testers and How to Use them in Network Environments

0
68
0
In this video, PowerShell instructor Jason Yoder shows how to add Methods (PSMethod) to your code using free software that's added into the PSObject. For instructor-led PowerShell courses, see our course schedule. Microsoft Windows PowerShell Training Download the Building Methods PowerShell script</a> used in this video. <# ╔══════════════════════════════════════════════════════════════════════════════╗ ║ ║ ║ Building Methods ║ ╟──────────────────────────────────────────────────────────────────────────────╢ … Continue reading How to Build in a PSMethod to your PowerShell Code