Creating Web Services with the .NET Framework, Video – Dan Wahlin
Creating Web Services with the .NET Framework, Video – Dan Wahlin
Like This Blog
1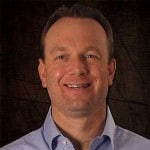 I've had several people email me and ask if I could do a video covering the fundamentals of creating a Web Service using the .NET framework. Since I enjoy working with Web Services I decided to make some time and do that.
The video discusses how to create a Web Service from scratch but also discusses some of the pros and cons that you should know about. For example, many people will return a DataSet from a Web Service. While that works, it's not very interoperable with non-.NET clients since the generated WSDL will be quite vague about what the Web Service actually returns. By creating custom types (classes) the WSDL can more accurately show a client exactly what they're going to get back. I've also seen many people put all of the code for a Web Service into the Web Method. That works, but you can achieve better code re-use by creating distinct layers for business and data functionality. These concepts and a few others are discussed in the video. Other topics covered include consuming a Web Service from an ASP.NET Web Form.

Author: Dan Wahlin

0
3703
0
Mark Jacob, Cisco Instructor, presents an introduction to Cisco Modeling Labs 2.0 or CML2.0, an upgrade to Cisco's VIRL Personal Edition. Mark demonstrates Terminal Emulator access to console, as well as console access from within the CML2.0 product. Hello, I'm Mark Jacob, a Cisco Instructor and Network Instructor at Interface Technical Training. I've been using … Continue reading A Simple Introduction to Cisco CML2


0
247
1
In this video, Cisco CCNA & CCNP instructor Mark Jacob shows how to troubleshoot OSPF Adjacency issues by showing the distance between routers with the show ip ospf neighbor command.