Debugging ASP.NET AJAX Applications with VS.NET 2005
Debugging ASP.NET AJAX Applications with VS.NET 2005
Like This Blog
0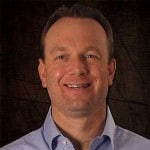 Update: This video was created before the final release of ASP.NET AJAX and refers to the client-side debug class. This class was renamed to Sys.Debug in the final release of the product.
Debugging is a key skill that every developer has to learn to become productive. However, how do you debug ASP.NET AJAX applications and client-side JavaScript? In this video tutorial I walk through a few required steps to enable debugging and show how to use tools such as Script Explorer to simplify the process. It's important to note that many of the features shown in the video can also be used with the Web Developer Express (the free ASP.NET editor).

0
130
0
In this video, you will gain an understanding of Agile and Scrum Master Certification terminologies and concepts to help you make better decisions in your Project Management capabilities. Whether you're a developer looking to obtain an Agile or Scrum Master Certification, or you're a Project Manager/Product Owner who is attempting to get your product or … Continue reading Agile Methodology in Project Management

0
446
3
In this video Dan Wahlin demonstrate the similarities and differences between C# and JavaScript and the future of JavaScript (ES6).

4
519
3
In this IT Security training video, Security expert Mike Danseglio (CISSP / CEH) will perform several malware investigations including rootkits, botnets, viruses, and browser toolbars.