Using the ASP.NET ListView Control and freezing the header, video by Dan Wahlin
Using the ASP.NET ListView Control and freezing the header, video by Dan Wahlin
Like This Blog
2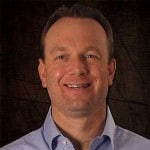 ASP.NET 3.5 introduces a new control called the ListView that allows developers to have 100% control over the HTML markup that is generated while still providing paging, inserting, updating, and deleting support. To me the ListView control is a nice blend between the GridView and Repeater controls with new features added.
In this video I walk through the fundamentals of using the ListView control and show how you can use the new CSS tools in VS.NET 2008 to create a scrollable ListView control with a frozen header.
Using the ASP.NET ListView Control (and freezing the header)



0
355
3
In this video Dan Wahlin demonstrate the similarities and differences between C# and JavaScript and the future of JavaScript (ES6).

3
392
3
In this IT Security training video, Security expert Mike Danseglio (CISSP / CEH) will perform several malware investigations including rootkits, botnets, viruses, and browser toolbars.