Do you ProjectManagement.com? You should start today
Do you ProjectManagement.com? You should start today
Like This Blog
0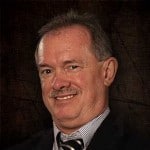 Did you know that PMI acquired ProjectManagement.com in January 2014? ProjectManagement.com was formerly called Gantthead.com.
ProjectManagement.com sponsored a booth at the 2014 PMI Global Congress in Phoenix, Arizona. Now that online access to Global Congress content has been closed by PMI.org (effective February 28, 2015), you may continue to participate in topic explorations and discussions started last October by exploring the Congress Continued section. The six area of focus sessions and eight PMI X-Change discussions originated at the 2014 North American Global Congress are each available.
Review the monthly online magazine for project management ideas. The March 2015 theme is Knowledge Transfer/Management which caught my eye (and induced this blog). Or dig back through 8 years of content variety in the past issues section.
Members of PMI may join the projectmanagement.com community for free. Why not register for those free PDU's? Or take advantage of the vast training and skill expansion resources.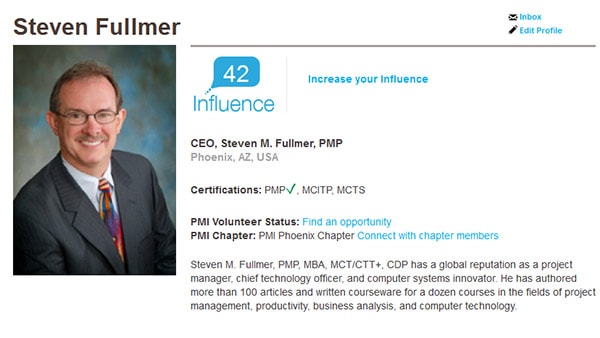 Creating a profile took only fifteen minutes. Why don't you quickly build a profile on the site to promote your project management expertise and offerings, or merely to establish a global project management network?
For those of you who attended the Global Congress, you may recall the pins that many attendees were finding and wearing on their lanyards.
You can now obtain your own bragging rights! Site members can qualify for badges representing your participation in the ProjectManagement.Com online community, within your local chapter, or by challenging your project management knowledge while answering online questions spanning the PMBOK™ and world of project management.

Once you have registered, take advantage of the many PDU generating opportunities you can find across the site. For example the 8th edition of the site's virtual project management conference, PMPXO 2015, will be held on Thursday, April 30th. Remote attendance can earn you up to six PDU's and registration is FREE.
Students in my PMPC course regularly ask for document templates.  The ProjectManagement.com website has templates spread across four categories: deliverables, project plans, presentations, and checklists.
The site provides major topic sections for Projects, Programs, Portfolios, Practices, Agile, Connections, Processes, and Education. In addition to templates, you can also find information on current webinars and events; and lists of blogs, tools, and reference materials. A powerful search engine enables you to filter your search by category, feature, or platform and provides pre-defined selection criteria aiding rapid content isolation.
If you don't currently projectmanagement.com, maybe you should start today?! Once you have registered, don't forget to ask to join my network (moving us both closer to another one of the virtual badges…) . Actually, it would be nice to maintain contact with other project managers whether or not they have been in one of my classes.
Either way, I look forward to seeing you in the classroom, or online!
Steven Fullmer
Interface Technical Training Staff Instructor
Steve teaches PMP: Project Management Fundamentals and Professional Certification, Windows 7, Windows 8.1 and CompTIA classes in Phoenix, Arizona.

0
113
0
In this video, you will gain an understanding of Agile and Scrum Master Certification terminologies and concepts to help you make better decisions in your Project Management capabilities. Whether you're a developer looking to obtain an Agile or Scrum Master Certification, or you're a Project Manager/Product Owner who is attempting to get your product or … Continue reading Agile Methodology in Project Management

4
465
3
In this IT Security training video, Security expert Mike Danseglio (CISSP / CEH) will perform several malware investigations including rootkits, botnets, viruses, and browser toolbars.

0
15
0
In this video, PMP instructor Steve Fullmer present why change is challenging, rewarding, and poorly understood. You need to understand why and how to lead change.