Earned Value Management (EVM) for SharePoint – Part Two
Earned Value Management (EVM) for SharePoint – Part Two
Like This Blog
0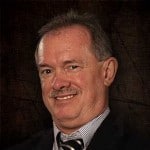 "Are there any Earned Value Management tools for  SharePoint?"
Part two of my blog is in response to this frequent student question. If the terminology and equations associated with Earned Value Management (EVM), its value and application are unfamiliar to you – check out the first part of this blog set; Earned Value Management (EVM) for  SharePoint – Part One.
In summary, EVM allows management to get a simple yet powerful overview of project status relative to scope, cost, and time. Positive numbers and ratios greater than one are 'good', while negative numbers and ratios smaller than one are 'bad'. The basis of EVM is the use of the cumulative cost or 'S-curve' for comparisons against baseline expectations. The S-Curve is effectively derived from the Work Breakdown Structure (WBS) developed during scope planning.
I knew the answer was 'yes'. I must admit, I didn't know how extensive the research would become in an attempt to answer what appeared to be a simple question.
You can search for 'Earned Value Management  SharePoint' and find viable, powerful results on the first ten pages (or more) of the query results.
So I reframed the question in the context of my students – most of whom are being introduced to Earned Value concepts for the first time. They use SharePoint for project management and are seeking tools that offer ready introduction of Earned Value into their workspace. Near the end of this blog, I offer a few powerful, introductory alternatives.
The following paragraphs provide some terms and considerations with the hope that those of you seeking more comprehensive solutions might accelerate or refine your searches using this introduction.
SharePoint is much more than just a website development and delivery framework. The SharePoint Foundation serves as a means to manage documents, lists, calendars and data. SharePoint provides both a repository for documents and a central work-flow management tool. Web and cloud based services make SharePoint an ideal project management integration and reporting platform as well. Microsoft Project Server 2013  uses SharePoint as its foundation, enabling Project Web Access (PWA) or direct integration of Microsoft Project Professional. With Microsoft's shifting focus toward the cloud, the SharePoint suite enables management and reporting that requires little more than a web browser. A browser is all you should ever need to provide management with a dynamic, on-demand status report.
Microsoft Project is one of Microsoft's earliest application offerings (a DOS version was available in 1984), and is currently available as version 15.0 released in 2013. Available as Microsoft Project Standard and Professional, only the Professional version can integrate directly with Microsoft Project Server. Although Microsoft Project is considered a component of the Microsoft Office suite of tools, it has never been included in Microsoft Office bundles. More typically, project version upgrades tend to take advantage of enhancements in navigation, graphics, fonts, and reporting capabilities offered in conjunction with Microsoft Office releases. Microsoft Project was originally designed as a schedule management tool, incorporating the concepts and mathematics associated with the Critical Path Method (CPM). As I demonstrate in my Project Management Professional Certification course, Microsoft Project works best when you adhere directly to PMBOK® 5th Edition guidelines and best practices. Your creation of activity lists should be the result of WBS decomposition. Activity sequencing should precede resource and duration estimates. Baseline schedule modification should only be performed manually, unless you are certain that you have entered the data required for every activity so that the CPM forward and backward passes may be calculated correctly. Additional Microsoft Project graphic capabilities incorporate the use of Gantt charts, milestones and other schedule tracking and reporting capabilities unique to schedule elements. Microsoft Project was not designed to be a WBS development tool. Schedule resources and costs may also be tracked, although third-party applications are typically required to enable integration of WBS, cost accounting, risk analysis and other specific knowledge area focused project management tools.
While Microsoft Project Server associated Earned Value Management dashboards and calculation tools are available, Project Server should not be required to implement an EVM dashboard solution. In fact, Microsoft Project Server will require some custom development and integration effort to enable a navigable EVM dashboard. The SharePoint platform is the better integration target.
My first argument for this approach is the use of the Work Breakdown Structure. Decomposition of the WBS is used to generate the activities used for schedule planning and cost estimation. Aggregation of the work results from activity upward through work packages, control accounts, deliverables toward the full scope of the project provides an ideal means to demonstrate project completion. An EVM dashboard that displays project status according to the WBS structure, and from this starting point enables drilldown into the decomposed elements is an ideal match for project management methodologies. Solutions that focus displaying EVM starting strictly form either a schedule or cost basis miss the versatility of EVM to manage all three elements of the triple constraint – scope, time and cost. Although integration with the schedule and resource elements affords control points for the project manager, an EVM dashboard is more about management reporting and need not rely on the detailed project management efforts to afford high level status representation.
A search through Microsoft resource sites (TechNet, Office, and MSDN) for 'Earned Value Management) yielded some fruitful results. Jane Suchan, PMP wrote a succinct overview of variance tracking for change management that includes EVM and targets both Project and SharePoint. Microsoft also references a 2012 slide presentation by Jeff Smoot that provides step by step instructions for calculating and reporting EVM results in Microsoft Project although this requires greater MS Project preparation, expertise, and data management by the project manager (or a schedule professional). Sham Dayal, PMP wrote a popular book "Earned Value Management Using Microsoft Office Project" that is referenced on the Office site. Once again, Sham's book supports detailed development or implementation efforts on the part of the project manager (or a dedicated member of the project team/Project management office). Online Analytical Processing (OLAP) is referenced frequently as a framework for integrating Earned Value Management analytics and business intelligence searches – in each case relative to third-party integration with Office and SharePoint services. As such, I turned my search to specific answers for the question that started my search – integration with SharePoint.
The US government requires compliance with the National Defense Industrial Association (NDIA) ANSI EIA 748-A Standard for Earned Value Management Systems. ANSI/EIA 748 sets the guidelines for EVM management and reporting. The 32 incorporated guidelines are extensive and comprehensive. Microsoft provides a white-paper (EVM_TDM_Guide.doc) that discusses compliance with ANSI/EIA 748 incorporating Office, Project, SharePoint and other Microsoft solution elements. I found no less than two dozen readily recognized vendors of SharePoint and/or cloud based delivery solutions that focus heavily if not exclusively on delivering to the entire ANSI/EIA 748 Standard.
If you want to comply with ANSI/EIA 748, simply search for "ANSI EIA 748 SharePoint".
I quickly narrowed my search to identify more direct solutions that focus on the simplicity of EVM reporting rather than delivering the full features of EVM to the ANSI/EIA 748 standard.
As I conducted my search, I readily found dozens of Microsoft partners and independent SharePoint developers touting their ability to customize SharePoint in order to create EVM dashboards. No surprise, since SharePoint lends itself to business process automation.
My results were furthered narrowed to solution providers who could offer ready-to-implement EVM reporting or Dashboard solutions – ready to implement given that the project captures the data required to calculate EVM values.
My criteria:
Relatively simple implementation of the solution.

Software self-evaluation options (rather than custom install and implementation assistance)

Microsoft references: Microsoft listings or certifications and credentials that better assure compliance, support, and security per Microsoft standards.

Support for current SharePoint (and potentially Project/Project Server) version(s)

Minimal development or consulting services required.

As represented by online or downloadable documentation, video, and website content.

Testimonials
Without preference, comparison, or detailed analysis, I list four solutions that offer a simple, quality introduction to Earned Value implementation. My list of candidates:
No goods, services or compensation were received in exchange for the above listing. The primary goal of this list is offering my students an answer to their query, and an opportunity to explore Earned Value Management as a method to better manage and report the projects they lead.
Hope to see you in the classroom or online!
Steven Fullmer
Interface Technical Training Staff Instructor
Steve teaches PMP: Project Management Fundamentals and Professional Certification in Phoenix, Arizona.
Category
PMP Project Management
,
SharePoint
Tags
AC, Actual Cost, ANSI EIA 748, Cost Performance Index, Cost Variance, cumulative cost curve, Dashboard, Earned Value, Earned Value Management, Earned Value Widgets, EV, EVM, EVM TDM Guide, EVMS for Project, Managing Project Financial Data in SharePoint, Microsoft Project, Microsoft Project Server, Planned value, S-curve, Schedule Performance Index, Schedule Variance, Scope management, SharePoint, Triple Constraint, WBS, wInsight, Work Breakdown Structure

0
3859
0
Mark Jacob, Cisco Instructor, presents an introduction to Cisco Modeling Labs 2.0 or CML2.0, an upgrade to Cisco's VIRL Personal Edition. Mark demonstrates Terminal Emulator access to console, as well as console access from within the CML2.0 product. Hello, I'm Mark Jacob, a Cisco Instructor and Network Instructor at Interface Technical Training. I've been using … Continue reading A Simple Introduction to Cisco CML2

0
713
1
This content is from our CompTIA Network + Video Certification Training Course. Start training today! In this video, CompTIA Network + instructor Rick Trader demonstrates how to use cable testers in network environments. Let's look at some tools that we can use to test our different cables in our environment. Cable Testers Properly Wired Connectivity … Continue reading Cable Testers and How to Use them in Network Environments

1
451
3
Hi, my name is Mike Danseglio. I'm an instructor here at Interface Technical Training. I want to talk a little bit about encrypting USB flash drives with Windows 10. The concept of protecting data when it's on a USB flash drive is not a new concept. BitLocker 2-day instructor-led training is now available at Interface: … Continue reading Encrypting a USB Flash Drive in Windows 10