Finding Windows Problems With Reliability Monitor
Finding Windows Problems With Reliability Monitor
Like This Blog
1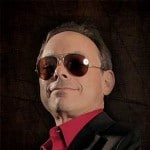 Reliability Monitor is a great built-in tool hidden deep with Windows 7, Windows 8, and even the newest Windows 8.1. It can show you amazing statistics about operating system failures, application crashes, and more.
If you're like most folks, you've never heard of Reliability Monitor. Here's how you get started.
Launching Reliability Monitor
I prefer to find things the easy way. That means using the search feature in Windows. Click the Windows pearl in Windows 7 or use the Start menu in Windows 8, and start typing Reliability. Windows will offer to launch a View reliability history window for you. That's Reliability Monitor!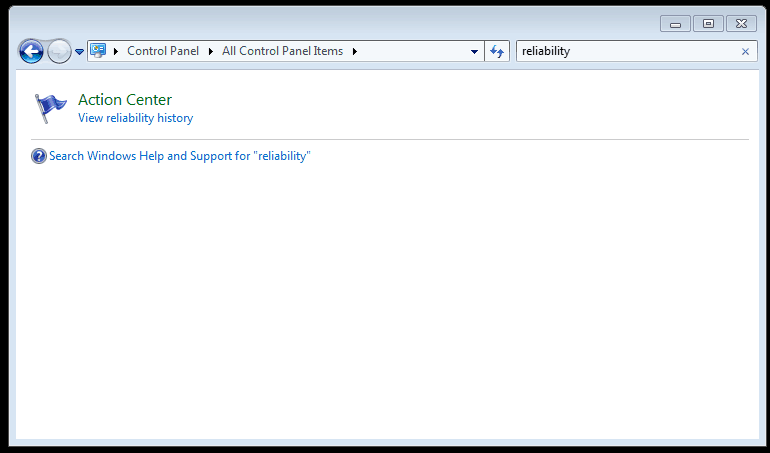 Figure 1. You can fire up Reliability Monitor from the Start menu or Control Panel.
Reading Reliability History and Events
Once you've launched it, Reliability Monitor shows a chart of problems over time.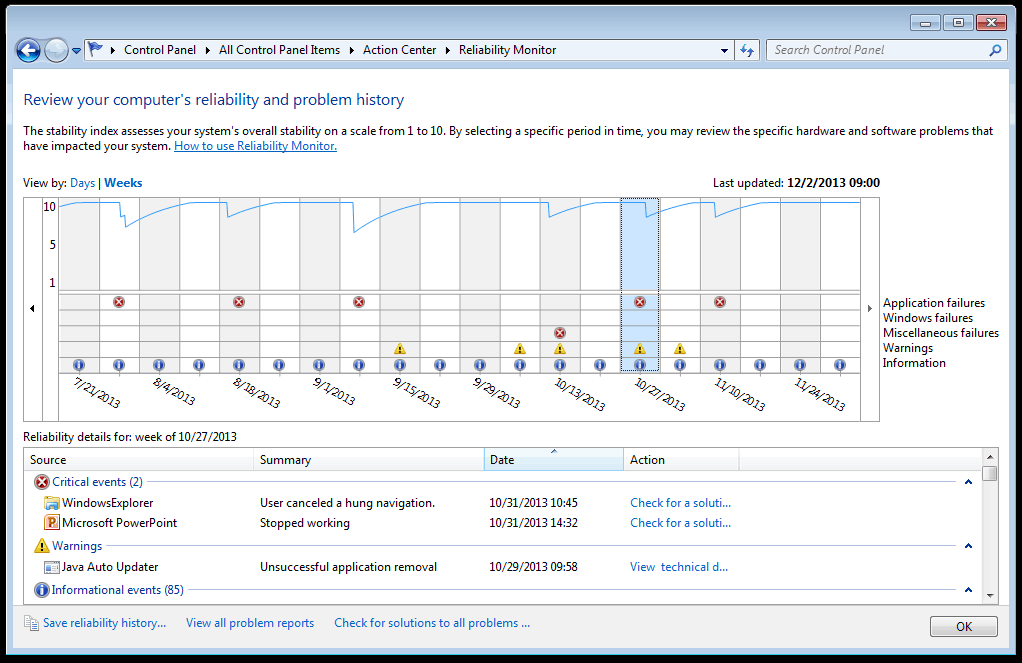 Figure 2. Reliability Monitor showing two months of reliability history.
The top part of the view is arranged into either days or weeks. You will see each time period that had a crash or other event, and you can click on any of the events to understand what happened during that time period.
The jagged blue line at the top is Microsoft's assessment of how stable your system is on a scale from 1 to 10 with 10 being perfectly stable. It's a useful first-glance indicator when you begin to troubleshoot a computer to determine whether the user's perception of system stability matches what Windows thinks internally.
The bottom part shows the critical, warning, and informational events for the selected time period. These are the events that contribute to the overall reliability score and drive the blue line that indicates system reliability. For example, in the week shown in Figure 2 you can see that there were two critical events:
Windows Explorer was hung and forced to close by the user
Microsoft PowerPoint hung and was closed by Windows
In addition, this week also had a warning event that may impact system stability.
Java Auto Updater executed and failed to uninstall an application, most likely a previous version of itself
At the very bottom, there are 85 informational events. These include typical events that are not expected to impact system reliability such as application installation, updates, and driver installations.
Conclusion
Reliability Monitor is a great first tool to launch when you get complaints about a computer crashing or applications hanging. It is designed to give you the relevant information about these situations at a glance without digging through tons of logs or installing complex monitoring software.
Take care!
Mike Danseglio -CISSP / CEH
Interface Technical Training – Technical Director and Instructor

0
3859
0
Mark Jacob, Cisco Instructor, presents an introduction to Cisco Modeling Labs 2.0 or CML2.0, an upgrade to Cisco's VIRL Personal Edition. Mark demonstrates Terminal Emulator access to console, as well as console access from within the CML2.0 product. Hello, I'm Mark Jacob, a Cisco Instructor and Network Instructor at Interface Technical Training. I've been using … Continue reading A Simple Introduction to Cisco CML2

0
713
1
This content is from our CompTIA Network + Video Certification Training Course. Start training today! In this video, CompTIA Network + instructor Rick Trader demonstrates how to use cable testers in network environments. Let's look at some tools that we can use to test our different cables in our environment. Cable Testers Properly Wired Connectivity … Continue reading Cable Testers and How to Use them in Network Environments

1
451
3
Hi, my name is Mike Danseglio. I'm an instructor here at Interface Technical Training. I want to talk a little bit about encrypting USB flash drives with Windows 10. The concept of protecting data when it's on a USB flash drive is not a new concept. BitLocker 2-day instructor-led training is now available at Interface: … Continue reading Encrypting a USB Flash Drive in Windows 10