Games (Project) Trainers Play
Games (Project) Trainers Play
Like This Blog
0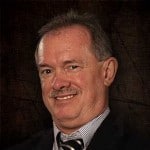 Several of my PMP students have requested additional ideas for team building exercises, both general purpose and focused on teaching aspects of project management. Hopefully this post will provide a few new ideas and alternatives.
My favorite source for creative and unexpected games is the 'Games Trainers Play' series from McGraw-Hill. The series includes several books of games gathered by John Newstrom and Edward Scannell.
Games Trainers Play
More Games Trainers Play
Even More Games Trainers Play
Still More Games Trainers Play
You can find more information about the books and authors directly through Amazon Games Trainers Play (McGraw-Hill Training Series). The series provides business specific alternatives, international context, and trainer/facilitator guidelines. The series has been around for more than 30 years though still provides relevant ideas. Although some of the 'games' or instructions appear a little dated (like suggesting an overhead projector and other 'legacy' equipment), the context and content remains relevant and the author enables you to reproduce or modify the games as appropriate to your context.
If you like the Games Trainers Play series, you might look into some of the other books authored by Dr. John Newstrom. His focus is on helping leaders and managers to lighten the transfer of knowledge and to encourage team involvement through enjoyment.
Another global resource is Trainer Bubble, offering a variety of free and for purchase training resources. Visit the products page (preceding link) for an overview of the many tool categories offered.
During our Project Management Professional Certification course we offer a Survival Risk game as one means of helping attendees (and their teams) to understand opportunistic risk planning.  One of the more popular means of teaching risk and project planning is the Project Risk board game. Although you need to purchase the game or game sets ($200-$300), the game comes with sufficient instruction and alternatives that application may be varied by purpose and environment.
A great general resource is OCEG, a non-profit think tank focused on guiding organizational performance. OCEG offers a wealth of models, diagrams, and tools for addressing excellence in business performance. The OCEG Red Book provides the GRC Capability Model from which the GRC Certification derives. GRC is a term that references governance, risk management, and compliance as an umbrella term including performance and risk management, internal controls, compliance management, internal audit and ethics management. Co-founder Carole Switzer wrote a short blog Playing the game of Risk in workplace education, that emphasizes the use of games to help educate employees in the value of risk planning and management.  The learning process associated with game play is as or perhaps more important than the selection of a specific game or exercise.
If you are looking for a game that focusing on survival skills, you might try 'The Worst-Case Scenario Game of Surviving Life' from the OnlineScienceMall. On a side note, Risk – the game of strategic conquest, now comes in a broad variety of flavors that might entice your students or co-workers to consider strategic planning as more than just world conquest.  Modern versions include 'The Walking Dead', ' Starcraft', 'Halo', 'Doctor Who', '2210 AD', multiple 'Star Wars' and 'Lord of the Rings' editions, in additional the original.
Or select one of the myriad team oriented games online or for mobile devices. Several co-workers and former students continue to interact through Ingress, a mobile game best described as a cross between geocaching and capture the flag.  Remember, team building starts with a common goal toward which participants perceive they can successfully contribute. Make it fun, and the lessons are retained.
Conduct your own search for alternatives by exploring the two billion plus results associated with 'Business Games'. I discovered a few that might inspire further investigation on just the first two results pages.
The focus should be getting team members to participate in a process that helps them to think both together and outside the box.  Consider personal team interests and find a topic or subject matter that induces participation and you are well on your way to teaching and guiding. Recall that management of tasks is only one third of a Project manager's accountabilities, mentoring and leadership are far more important to the successful PMP®.
I look forward to seeing you in the classroom, or online!
Steve teaches PMP: Project Management Fundamentals and Professional Certification, Windows 7, Windows 8.1 and CompTIA classes in Phoenix, Arizona.

0
3794
0
Mark Jacob, Cisco Instructor, presents an introduction to Cisco Modeling Labs 2.0 or CML2.0, an upgrade to Cisco's VIRL Personal Edition. Mark demonstrates Terminal Emulator access to console, as well as console access from within the CML2.0 product. Hello, I'm Mark Jacob, a Cisco Instructor and Network Instructor at Interface Technical Training. I've been using … Continue reading A Simple Introduction to Cisco CML2