Get your CCNA R&S – it's getting a makeover CCNA v3.0
Get your CCNA R&S – it's getting a makeover CCNA v3.0
Like This Blog
0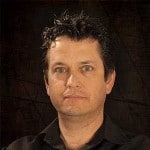 Back in April 2013, I posted a blog about the fact that Cisco was updating the CCNA program. While this is not an uncommon occurrence, it has been a mere three short years since this happened. Get ready, because another major update has happened.  As of May 17, 2016, version 3.0 is hitting classrooms. If you are already on track to get your CCNA R&S certification, don't snooze. The current version is version 2.0  The version 2.0 exams are slated to expire soon.  For ICND1 (100-101) and CCNAX (200-120), the exams expire on August 20, 2016.  For ICND2 (200-101), the exam expires on September 24, 2016.
| Old Exam number | New exam number | |
| --- | --- | --- |
| 100-101 | 100-105 | ICND1 |
| 200-101 | 200-105 | ICND2 |
| 200-120 | 200-125 | CCNAX (CCNA all-in-one exam) |
What is changing?  Wow!  For starters, Frame Relay is going away.  I know those of you who were forced to learn it in days gone by may experience a pang of regret at this news.  Also gone are Dual Stack in the IPv6 coverage, Cisco Express Forwarding (CEF), VRRP, and GLBP.  Have they stripped it to the bone?  Not a chance.  Here are a few things that have been added:
A 50,000 foot view of firewalls, wireless access points, and wireless controllers.  Also in the knowledge pool is LLDP, a non-vendor-specific discovery protocol similar in function to CDP,  multilink serial, basic eBGP, more info on cloud services, RIPv2 (Yes, I said RIP is back), programmable networks, and QoS.
If you are well on your way to testing for Version 2, don't delay – the end is coming quickly.  If you are content to begin your Cisco career path with CCNA R&S v3, now is the perfect time to get rolling.   The labs that are associated with Authorized Cisco Training are virtual labs, so even after the class ends, you can continue to explore the lab environment until your lab time expires.
Don't forget, Cisco Live 2016 in Las Vegas is coming in early July, and if you get the full ride, it comes with a free certification exam.  Just another reason to put Cisco Live on your schedule.  If you are wondering, the featured performer at the customer appreciation event this year is Maroon 5.  Two thumbs up!
I hope this information has been useful for those wishing to keep up with Cisco's rapidly changing CCNA education track, and more information can be found on cisco.com.
Until next time.
Mark Jacob
Cisco and CompTIA Network + Instructor – Interface Technical Training
Phoenix, AZ
Category
Cisco
Tags
CCNA R&S, CCNA v3.0, CCNAX v3.0, Certification, Cisco Live 2016, exam, ICND2 v3, INCD1 v3, updated, version 2, version 3

0
3804
0
Mark Jacob, Cisco Instructor, presents an introduction to Cisco Modeling Labs 2.0 or CML2.0, an upgrade to Cisco's VIRL Personal Edition. Mark demonstrates Terminal Emulator access to console, as well as console access from within the CML2.0 product. Hello, I'm Mark Jacob, a Cisco Instructor and Network Instructor at Interface Technical Training. I've been using … Continue reading A Simple Introduction to Cisco CML2


0
4291
4
In this video, Cisco CCNA instructor Mark Jacob shows how to create a Login and Message of the Day (MOTD) banners in Cisco IOS. The Banner is an interesting feature of the Cisco IOS. You could probably get by without it, but in a commercial environment you want to have it.