GNS3 is a great way to practice your Cisco labs
GNS3 is a great way to practice your Cisco labs
Like This Blog
1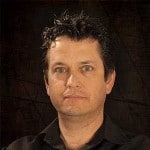 If you haven't heard of GNS3 as way to practice your Cisco commands, let me take this opportunity to share a gem of knowledge with you. Also, if you are completely new to GNS3, this is a perfect time to get acquainted with the product, as a new release hit the GNS3 download page in February. It is GNS3 0.8.4 RC2 and it is quite worthy of your attention!
GNS3, which stands for Graphical Network Simulator, is not really a simulator, but an emulator, as it runs the actual Cisco IOS (which the user must provide). In fact, with this latest release, there is now support for running the Cisco ASA in an emulated environment. GNS3 itself is a free download. And you thought you couldn't get anything for free!
If you are absolutely convinced that you want to run only real gear, then keep searching Ebay, Amazon, and whatever other website you feel can get you a nuts-and-bolts lab. However, if you don't mind using emulation (and who can resist the money savings?) then download GNS3 and give it a whirl. There is excellent documentation available on their website, and there are numerous places on the web where other users post questions, answers, and sample lab configurations.
What I also like about the product is the ability to create a very detailed network diagram, including which ports/interfaces are in use, ability to add notes (for instance, the IP address on a particular interface), and the capability to draw shapes such as ellipses and rectangles to enclose particular aspects of your diagram. As a suggestion, I use the ellipse drawing tool to mark my OSPF areas. You can add explanatory notes to your network diagram for good documentation practice. (See the EIGRP note below.) Here is a sample screenshot from one of my GNS3 lab builds: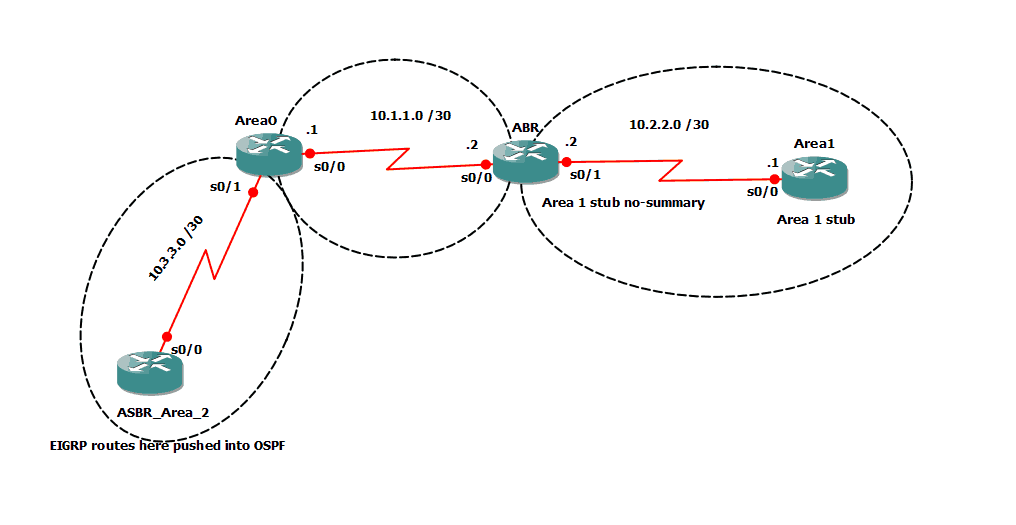 You have options such as adding modules into the slots of the various router choices, using different platform types as router choices, and even connecting your virtual lab to your real environment. It has a simple frame switch if all you want to do is build a quick frame cloud, or you can go all out and configure an actual router in GNS3 to be your frame switch. In short, you can build just about any lab environment you want without taking up a bunch of space in your house with gear that puts out heat, sucks up electricity, and annoys the other residents of your house. Another feature that comes in very handy is the ability to snapshot a lab. That way, you can take the snapshot and then wreak havoc on your lab with the comforting knowledge that if you hose it completely, you can put it back the way it was at the beginning.
I even use it for quick demos in a classroom environment with full confidence that it won't make me look like an idiot (not that I need any help)!
Download, build a lab, practice, and smile! Until next time, happy emulating…
Mark Jacob
Cisco Instructor – Interface Technical Training
Phoenix, AZ

0
3774
0
Mark Jacob, Cisco Instructor, presents an introduction to Cisco Modeling Labs 2.0 or CML2.0, an upgrade to Cisco's VIRL Personal Edition. Mark demonstrates Terminal Emulator access to console, as well as console access from within the CML2.0 product. Hello, I'm Mark Jacob, a Cisco Instructor and Network Instructor at Interface Technical Training. I've been using … Continue reading A Simple Introduction to Cisco CML2

0
4288
4
In this video, Cisco CCNA instructor Mark Jacob shows how to create a Login and Message of the Day (MOTD) banners in Cisco IOS. The Banner is an interesting feature of the Cisco IOS. You could probably get by without it, but in a commercial environment you want to have it.

0
249
1
In this video, Cisco CCNA & CCNP instructor Mark Jacob shows how to troubleshoot OSPF Adjacency issues by showing the distance between routers with the show ip ospf neighbor command.