Great SharePoint 2013 Books by Role
Great SharePoint 2013 Books by Role
15
0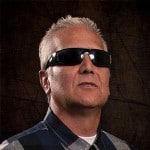 Great SharePoint 2013 Books by Role
Students often inquire about books I like to help them with their SharePoint 2013 Journey.
I have a lot of SharePoint books, in fact I love SharePoint books but I don't expect most students to be able to invest the time and resources necessary to really go through a SharePoint 2013 book so I offer these suggestions, by role as what I would say are great choices if I could only buy one in each category.
Site Owner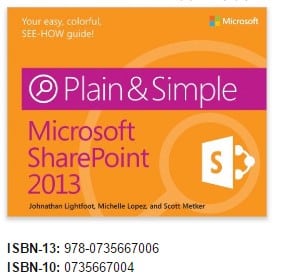 This book is excellent for any level in SharePoint 2013: End User, Power User, Site Owner and Site Collection Administrator.
If someone is going to be a Site Owner (or above) I would suggest this book as a great helper!  It's very well written and has a ton of information that I find useful every day I work with SharePoint 2013.
Site Collection Administrator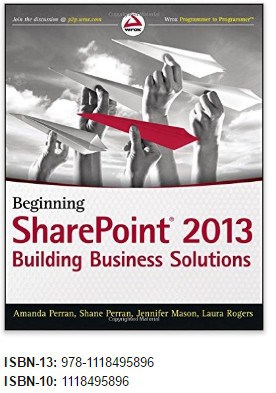 I love this book for Site Collection Administrators.  It offers real workable examples of using SharePoint 2013 as a no code platform.  An excellent resource.
Farm Administrator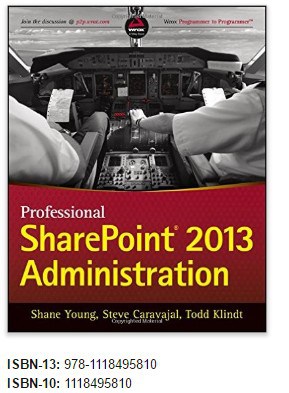 I love this book.  I loved the last version as well.  My copy looks like it's been through the washing machine but it's just that I've spent so much time with it that it feels like a friend.  The writing style of the authors allows for their sense of humor to come across and while it does get VERY technical at times (due to its intended audience) it does so in such a way that I always find myself smiling while reading it.
PowerShell for SharePoint Administrators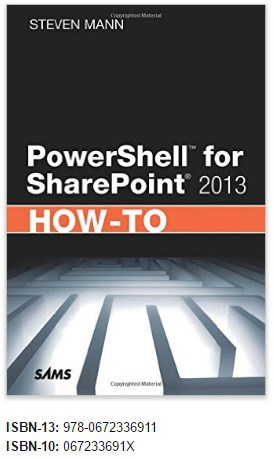 So far, I haven't gotten a book by Steven Mann that I didn't love.  This is an amazing book and its approach is so practical and simple.  I love this book.
Governance / Architect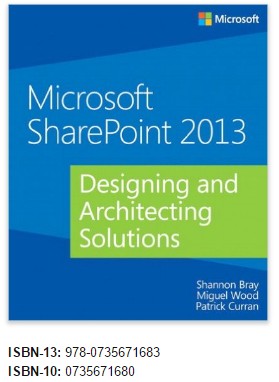 Often time's people ask me if there are any books on Governance or aimed at those responsible for Architecting SharePoint 2013.  The answer is yes and this is the book.  This book proved an incredible resource for me (along with TechNet) when working as a SharePoint Consultant designing and implementing SharePoint from scratch.  The author's obvious deep understanding of the technology along with their ability to translate those concepts in plain English makes this book an easy read on a difficult topic to master.
Branding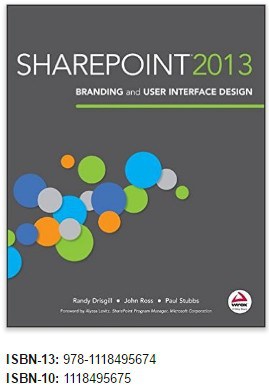 If you are going to do any branding on SharePoint 2013 outside of themes I suggest you read this book cover to cover and do all the exercises / examples.  This book is so good.  I had the last one and it was just as good.
When I worked as a consultant the inevitable "that's awesome but can you make it look like this?"… This is the book that helps explain that the definition of the word 'like' is very important.  Do you mean like as in similar too, or as in exactly like…this book helps a lot with understanding what's entailed in all levels of projects in Branding SharePoint 2013.  ….Amazing.
Business Intelligence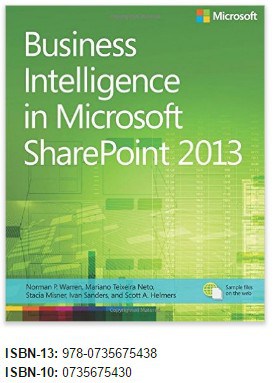 This book is an excellent starting point for leveraging the Business Intelligence Features of SharePoint 2013.  By the end of the book the reader will have a thorough understanding of the options in this very exciting area of SharePoint 2013!
Developer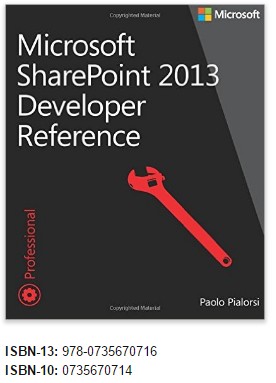 Being a SharePoint 2013 Developer can mean a lot of different things.  You can be a JQuery type developer who brings a tremendous amount of custom UI level enhancements all the way to a hard core C# / ASP.NET Developer leveraging the lowest level API's to a JavaScript Developer who leverages the CSOM (Client Side Object Model) .
This book is a great place to start.  I think students will get the most out of a book like this if they already have experience with SharePoint up to a Site Collection Administrator and have a working knowledge of:
C#
ASP.NET Web Forms
JavaScript
HTML
CSS
Visual Studio
With those skills and this book and a great SharePoint testing and development environment one can master the fundamentals.
This particular area is ever moving but this is a great start.
Spike Xavier
SharePoint Instructor – Interface Technical Training
Phoenix, AZ
Category
SharePoint
Tags
Branding in SharePoint, Governance in SharePoint, power user, SharePoint 2013: End User, SharePoint Architect, sharepoint BI, SharePoint Business Intelligence, SharePoint Developer, SharePoint End User, SharePoint Farm Administrator, SharePoint Power User, Site Collection Administrator, Site Owner, Site Owner and Site Collection Administrator

0
692
1
This content is from our CompTIA Network + Video Certification Training Course. Start training today! In this video, CompTIA Network + instructor Rick Trader demonstrates how to use cable testers in network environments. Let's look at some tools that we can use to test our different cables in our environment. Cable Testers Properly Wired Connectivity … Continue reading Cable Testers and How to Use them in Network Environments


0
249
1
In this video, Cisco CCNA & CCNP instructor Mark Jacob shows how to troubleshoot OSPF Adjacency issues by showing the distance between routers with the show ip ospf neighbor command.