Hacking the RSA Wireless Network: Bring Your A Game
Hacking the RSA Wireless Network: Bring Your A Game
Like This Blog
0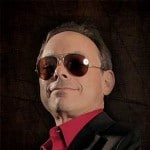 I'm attending the RSA Conference this week. Right now I'm writing from the conference floor. The event looks to be amazing, with a great speaker line-up and really strong attendance. I can't wait for the sessions to get fully underway.
This year the conference is providing free, unsecured wireless networking to all attendees. Yes, free and unsecured wireless access. In this screenshot you can see the official wireless network is the only unsecured network.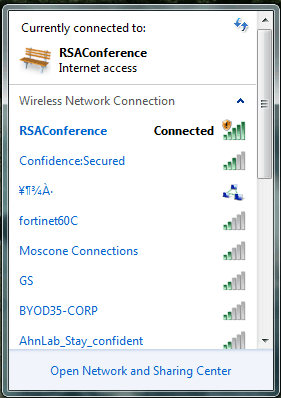 Figure 1. An invitation to hackers.
This is pretty darn easy to compromise for most attackers. I'd expect it to be thoroughly compromised in short order. And true to that, there's an attack being conducted right now.
Sadly, the attacker is simply usurping the wireless network's SSID. No DHCP server, no DNS server, no traffic redirection. Nothing.
Frankly I'm disappointed. If you're going to hack the wireless network at the world's biggest security conference, with the brightest security minds in attendance, at least show the courtesy of engineering a proper attack.
Until next time:
Mike Danseglio -CISSP / CEH
Interface Technical Training – Technical Director and Instructor

0
184
0
In this video, you will gain an understanding of Agile and Scrum Master Certification terminologies and concepts to help you make better decisions in your Project Management capabilities. Whether you're a developer looking to obtain an Agile or Scrum Master Certification, or you're a Project Manager/Product Owner who is attempting to get your product or … Continue reading Agile Methodology in Project Management

0
950
3
This is part 1 of our 5-part Office 365 free training course. In this Office 365 training video, instructor Spike Xavier introduces some of the most popular services found in Microsoft Office 365 including the Admin Portal and Admin Center. For instructor-led Office 365 training classes, see our course schedule: Spike Xavier SharePoint Instructor – … Continue reading An Overview of Office 365 – Administration Portal and Admin Center

0
795
4
In this Office 365 training video, instructor Spike Xavier demonstrates how to create users and manage passwords in Office 365. For instructor-led Office 365 training classes, see our course schedulle: Spike Xavier SharePoint Instructor – Interface Technical Training Phoenix, AZ 20347: Enabling and Managing Office 365