Hacking the RSA Wireless Network: Bring Your A Game
Hacking the RSA Wireless Network: Bring Your A Game
Like This Blog
0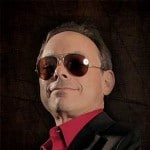 I'm attending the RSA Conference this week. Right now I'm writing from the conference floor. The event looks to be amazing, with a great speaker line-up and really strong attendance. I can't wait for the sessions to get fully underway.
This year the conference is providing free, unsecured wireless networking to all attendees. Yes, free and unsecured wireless access. In this screenshot you can see the official wireless network is the only unsecured network.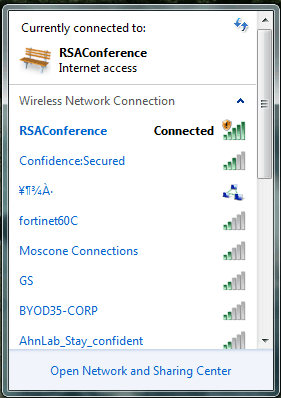 Figure 1. An invitation to hackers.
This is pretty darn easy to compromise for most attackers. I'd expect it to be thoroughly compromised in short order. And true to that, there's an attack being conducted right now.
Sadly, the attacker is simply usurping the wireless network's SSID. No DHCP server, no DNS server, no traffic redirection. Nothing.
Frankly I'm disappointed. If you're going to hack the wireless network at the world's biggest security conference, with the brightest security minds in attendance, at least show the courtesy of engineering a proper attack.
Until next time:
Mike Danseglio -CISSP / CEH
Interface Technical Training – Technical Director and Instructor

0
3794
0
Mark Jacob, Cisco Instructor, presents an introduction to Cisco Modeling Labs 2.0 or CML2.0, an upgrade to Cisco's VIRL Personal Edition. Mark demonstrates Terminal Emulator access to console, as well as console access from within the CML2.0 product. Hello, I'm Mark Jacob, a Cisco Instructor and Network Instructor at Interface Technical Training. I've been using … Continue reading A Simple Introduction to Cisco CML2

0
4289
4
In this video, Cisco CCNA instructor Mark Jacob shows how to create a Login and Message of the Day (MOTD) banners in Cisco IOS. The Banner is an interesting feature of the Cisco IOS. You could probably get by without it, but in a commercial environment you want to have it.

0
249
1
In this video, Cisco CCNA & CCNP instructor Mark Jacob shows how to troubleshoot OSPF Adjacency issues by showing the distance between routers with the show ip ospf neighbor command.