Here's how you can make your own bootable Kali Linux installer on USB
Here's how you can make your own bootable Kali Linux installer on USB
Like This Blog
1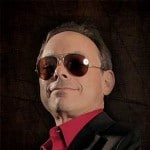 I use Kali Linux extensively when doing penetration testing and security assessments. Besides being fast, Kali Linux has pretty much every security tool I need built right in. On top of that, it's free!
Another benefit, the topic of a previous blog, is that Kali Linux is easily installed on and run from a USB stick. But you can also build a bootable USB stick that will install Kali Linux onto a desktop or laptop's hard disk. Here's how you can make your own bootable Kali Linux installer on USB.
First, gather the necessary supplies. These are:
A working PC running Windows 7 or later. I build the image from a current PC.
A blank USB stick. It must be 8GB or larger, and should be USB 3 for speed.
The original installation ISO from Kali.org. Do not download it from anywhere else, as you never know what you're getting..
Win32 Disk Imager. I always grab the most current version directly from Win32 Disk Imager
Before mucking with the software I insert the USB stick in the PC and make sure it is recognized. I also remove any other USB or removable media to prevent mishaps.
Next, I fire up Win32 Disk Imager. Yes, I know the name implies Windows, but this powerful little tool works quite well for Linux too.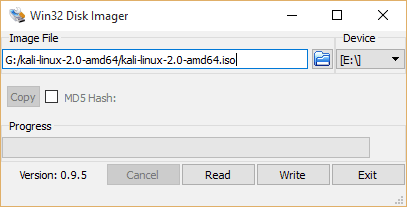 It's got a lovely clean interface! Notice how it found the USB stick mounted as drive E on the right side.
Now I click the blue folder icon to the right of the Image File box. This opens a file browse window. I browse to the downloaded Kali Linux ISO and click OK.
Special note: If the ISO doesn't appear on the file list, drop down the file type and choose *.* because, by default, Win32 Disk Imager only displays IMG files.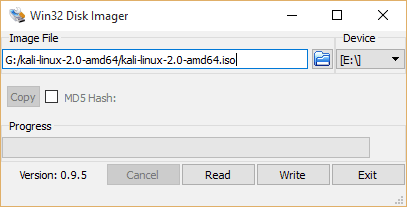 Now I click Write. Win32 Disk Imager automatically formats the USB stick as bootable and copies the Kali Linux files into the proper locations. After about 5 minutes Win32 Disk Imager announces that it's finished.
Now insert the USB stick in the PC where you want to install Kali Linux and start it up. When prompted, choose to boot to USB. If you're not prompted, you may have to configure the computer's BIOS to enable USB boot.
When booted, the Kali Linux USB installation provides this menu: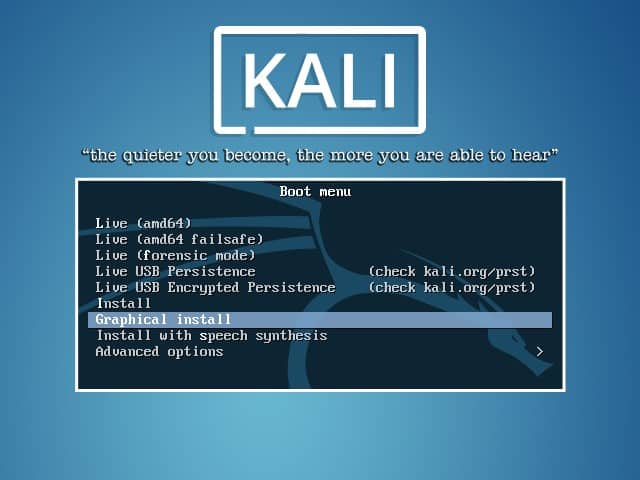 That dragon logo… awesome. Best. OS logo. Ever.
Now uses the down arrow to move the selection to Graphical install. This begins the Kali Linux installation process where you can choose volumes, create partitions, etc.
As a lovely extra benefit you can also select Live or Live USB Persistence to run Kali Linux entirely from the USB stick without installing it. Your choice!
Mike Danseglio – CISSP, MCSE, and CEH
Mike Danseglio teaches IT Security Training, Windows, System Center and Windows Server 2012 classes at Interface Technical Training. His classes are available in Phoenix, AZ and online with RemoteLive™.

0
694
1
This content is from our CompTIA Network + Video Certification Training Course. Start training today! In this video, CompTIA Network + instructor Rick Trader demonstrates how to use cable testers in network environments. Let's look at some tools that we can use to test our different cables in our environment. Cable Testers Properly Wired Connectivity … Continue reading Cable Testers and How to Use them in Network Environments

1
451
3
Hi, my name is Mike Danseglio. I'm an instructor here at Interface Technical Training. I want to talk a little bit about encrypting USB flash drives with Windows 10. The concept of protecting data when it's on a USB flash drive is not a new concept. BitLocker 2-day instructor-led training is now available at Interface: … Continue reading Encrypting a USB Flash Drive in Windows 10