How to Create a Picture Password in Windows 8
How to Create a Picture Password in Windows 8
Like This Blog
0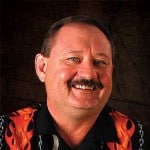 In this video, Interface Instructor Rick Trader shows how to create a picture password in Windows 8.
Rick Trader
Windows Server Instructor – Interface Technical Training
Phoenix, AZ

0
506
3
In this Office 365 training video, instructor Spike Xavier demonstrates how to create users and manage passwords in Office 365.

0
1576
3
I'm sure you've ran into a situation where a user is attempting to log into a machine but they're getting prompted that there's no secure password or a secure channel for the client computer to the Domain Controller? Or a user appears to not be getting their Group Policy Settings or their New Group Membership.