How to enhance your Windows 8 Experience – Preparing to Manage Your System
How to enhance your Windows 8 Experience – Preparing to Manage Your System
Like This Blog
0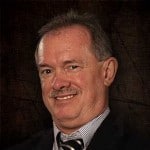 I am working on Windows 8 courseware to prepare for 2013 delivery. Discovering lots of little tidbits. Technet continues to offer technical explanations, though is truly light in terms of guidance. A host of bloggers are yielding great insight and advice, yet few Yule worthy gifts. In many cases you need to read eight tiny paragraphs to deliver a single concept. My quandary: how to avoid redundancy, remain efficient, and provide useful Windows 8 content that befits the season?
The look is beautiful, even elegant in some places, albeit inflexible. Windows 7 gave us powerful options and flexibility. Windows 8 takes some of that away. By design. If you are going to migrate to Windows 8, then you want to learn ways to function flexibly, without having to become a developer to install, manage or maintain your system(s).
The topics of my next several blogs will gather and share information that you might use to enhance your Window 8 experience. Let me do some Windows 8 shopping for you?
Most of the Windows 8 internal tools are based upon Windows 7 snap-ins. Once you find them, they work the same. Almost. Security is tighter. Adding applications, drivers, and updates is more rigorous; and limited. Both the standard user and the administrator will find greater challenge administering Windows 8. Some elements can only be managed using the local administrator account or through Group policy, and then can only be used by standard user accounts.
First tip: you will have to maintain multiple, independent accounts to manage a Windows 8 system both locally and at the enterprise level. UAC elevation will not overcome installation and configuration security barriers in many cases. Before you go far, create both a local administrator account and a standard user account for yourself. No one needed to login using the administrator account in Windows 7. Some functions in Windows 8 can only be affected using the administrator account, or centralized controls like Group Policy or SCCM in an enterprise environment. Always use the administrator account to install applications, make global configuration settings, or use the local group policy editor. The local group policy editor has become even more important in Windows 8 than Windows 7 to manage your Windows 8 navigation and features experience. Then use your standard account, even if you grant it administrative equivalent rights, for daily use.
The recommended way to create a new user account is to launch the Charms menu (top or bottom right corner click, or Windows + C), then select Settings, then select Users, then use the + at the bottom to Add a user. Or you may add or delete a user simply via the command prompt. Add or remove user accounts in Windows 8 via command prompt. You will be switching users often while setting up and learning Windows 8. Windows 8 Forums provide a list of ways to switch user accounts. How to Lock, Sign out (Log off), Restart, Shut Down, and Switch User in Windows 8
ImageX is deprecated and no longer supported for Windows 8. DISM is built in, or available through the Windows Automated Installation Kit. DISM now only supports offline system maintenance, using .cab, .msu, or .inf files. Both the files and the image must be local. No more use of network based image and driver file management or .msi with DISM. The OS security design uses network mounted files only when deployed and controlled through Group policy. Group policy can be used to deploy catalog files or point to the location of repair files that might be network mounted. Otherwise everything must be local on the system or use Microsoft provided, automated tools. You may now use the install.wim file from the source DVD only with setup.exe as a means to repair or upgrade features, not as DISM accessed image. (Remember, Microsoft indicates ImageX won't work on Windows 8.) Windows 8 is designed for Microsoft support using updates, service packs, and authorized, digitally signed components. Device Manager is the preferred tool.
You will want to experiment with Device Manager, which now has two enhanced action menu items. Device Manager is so important it now has a dedicated hot-key combination: Windows + X. You can find several alternate means to launch device manager at About.com – How To Open Device Manager in Windows 8.
Once on Device Manager, you can select to update Driver files by selecting a device, right (alt) clicking to launch a submenu, and selecting update driver software. The wizard is slight different due to Windows 8 constraints. If you want to try to incorporate legacy equipment or drivers, select Device manager in the Computer Management Console, then select the Action menu. The Add Legacy Hardware option now launches a wizard which is the recommended way to add legacy drivers.
Note that 64-bit Windows 8 systems require that all drivers be digitally signed and recognized by Microsoft. x86 based systems now enforce driver signatures for all kernel mode and boot-critical binary drivers. Only PNP drivers may be unsigned, if the catalog (.cat) file containing them is signed and contains a hash for the associated .inf file. If you are considering an upgrade to Windows 8, and might be using legacy hardware or drivers, carefully check compatibility before you upgrade.
Still a big wish list before I am satisfied with the management tools for Windows 8. More and more leans toward becoming a Windows 8 App developer or a Powershell guru just to be a standard user.
Lots more to follow…
Enjoy!
Steven Fullmer
Interface Technical Training Staff Instructor
Category
Windows 7
,
Windows 8
Tags
Charm bar, configuration, Device manager, DISM, Lock screen, Managing Windows 8, shortcut keys, Start, Win 8, Windows 8

0
3849
0
Mark Jacob, Cisco Instructor, presents an introduction to Cisco Modeling Labs 2.0 or CML2.0, an upgrade to Cisco's VIRL Personal Edition. Mark demonstrates Terminal Emulator access to console, as well as console access from within the CML2.0 product. Hello, I'm Mark Jacob, a Cisco Instructor and Network Instructor at Interface Technical Training. I've been using … Continue reading A Simple Introduction to Cisco CML2

0
712
1
This content is from our CompTIA Network + Video Certification Training Course. Start training today! In this video, CompTIA Network + instructor Rick Trader demonstrates how to use cable testers in network environments. Let's look at some tools that we can use to test our different cables in our environment. Cable Testers Properly Wired Connectivity … Continue reading Cable Testers and How to Use them in Network Environments

1
451
3
Hi, my name is Mike Danseglio. I'm an instructor here at Interface Technical Training. I want to talk a little bit about encrypting USB flash drives with Windows 10. The concept of protecting data when it's on a USB flash drive is not a new concept. BitLocker 2-day instructor-led training is now available at Interface: … Continue reading Encrypting a USB Flash Drive in Windows 10