How to configure Production or Standard Checkpoints in Windows Server 2016 Hyper-V
How to configure Production or Standard Checkpoints in Windows Server 2016 Hyper-V
Like This Blog
0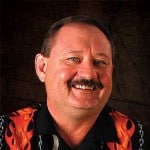 Standard Checkpoint (formerly known as Snapshots) capture the current state, data, and hardware configuration of a running virtual machine.  When you revert or apply a previous created checkpoint the VM are returned to the exact state it was in when the Standard checkpoint was created.  Including hardware setting contained in the VM configuration file.  Standard checkpoints are intended for test and production environments.
Production Checkpoints (New Server 2016) are a point in time snaphot of the VM.  When restored they are supported in a production environment for production workloads.  This is achieved using VSS backup technologies within the guest VM.
How to configure Production or Standard Checkpoints:
In Hyper-V Manager, right click on the appropriate VM and click Settings.
Under Management, select Checkpoints.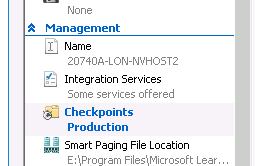 In the right hand pane select the desired checkpoint.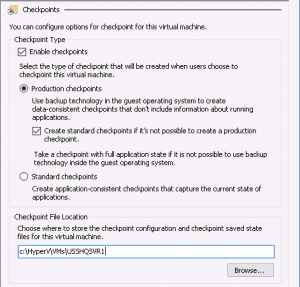 Note:  If you choose production you can also choose whether or not to create a standard checkpoint in the event a production checkpoint can't be created.
If you want to store your checkpoint in a different place than the default location, choose where to store the checkpoint and click Apply.
So once you have decided which type of checkpoint your organization wants to use.  It is simple to configure.  Remember each VM is configured individually.
Until Next Time, RIDE SAFE!
Rick Trader
Windows Server Instructor – Interface Technical Training
Phoenix, AZ

0
348
1
In this recorded Windows 10 training webinar from December 2, 2015, Windows Server instructor Rick Trader presents the deployment and management of Windows 10 Enterprise and the new Provisioning capability in Windows 10. Learn how to manage Windows 10 deployments using System Center Configuration Manager, Mobile Device Management and Intune. Also included in his presentation … Continue reading Windows 10 Managing, Deploying and Configuring – December 2, 2015

0
75
1
In this video, Windows Instructor Steve Fullmer presents the navigation and some of the new features associated with Windows 10 including Sysinternals Tools for Windows Client, Windows core concepts, exploring Process Explorer as well as some of the features that are not yet ready for prime time but will be released shortly in the future with Windows 10.

3
421
3
In this IT Security training video, Security expert Mike Danseglio (CISSP / CEH) will perform several malware investigations including rootkits, botnets, viruses, and browser toolbars.