How to create Windows 10 Alternate Upgrade Media
How to create Windows 10 Alternate Upgrade Media
Like This Blog
3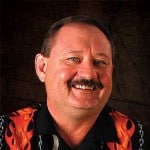 If you do not want to wait for your reservation for Windows 10 to start its download and then prompt for installation. Or maybe you never received the icon to reserve your upgrade or you never opted in for the upgrade you are in luck. Microsoft has released a utility called "MediaCreationToolx64.exe" for x64 bit operating systems and "MediaCreationTool.exe" for x32 operating systems.  The tool will allow you to upgrade Windows 7, 8, 8.1 and 10 to Windows 10.
Links:
Once you have downloaded the tool it will required administrative rights to run. I will demonstrate using the tool to create upgrade media for the remainder of this Blog. I will be using the x64 bit version of the tool.
1. Launch the Media Creation Tool, press yes when prompted for administrative privileges.
2. On the What do you want to do?, screen select Create installation media for another PC, press Next.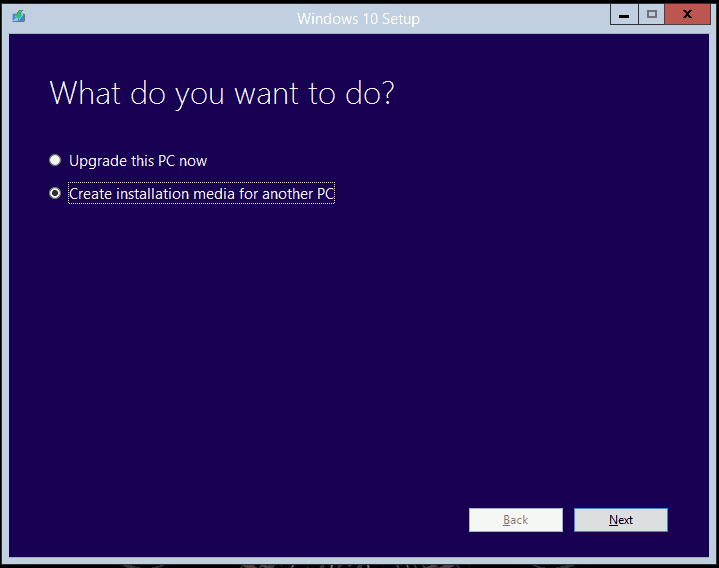 3. The upgrade was released to 190 countries, on the Select language, architecture, and edition page using the dropdown menu to select Language, Edition and Architecture. See table below figure to determine which Edition best fits your upgrade.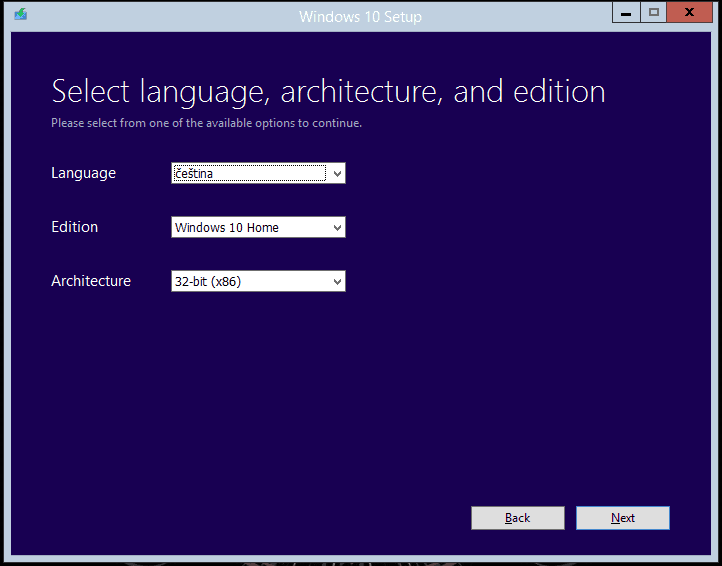 | | |
| --- | --- |
| Host Operating System | Windows 10 Edition |
| Windows 7 Starter | |
| Windows 7 Home | |
| Windows 7 Home Premium | |
| Windows 8 Home | Windows 10 Home |
| Windows 8.1 Home | |
| Windows 8.1 with Bing | |
| Windows 10 Home | |
| Windows 7 Professional | |
| Windows 7 Ultimate | |
| Windows 8 Professional | Windows 10 Professional |
| Windows 8.1 Professional | |
| Windows 8 Professional with Media Center | |
| Windows 8.1 Professional with Media Center | |
| Windows 10 Professional | |
| Windows 8/8.1 Single Language | Windows 10 Home Single Language |
| Windows 8 Single Language with Bing | |
4. Select Next.
5. On the Choose which media to use, select the appropriate media, I will be selecting ISO File, select Next.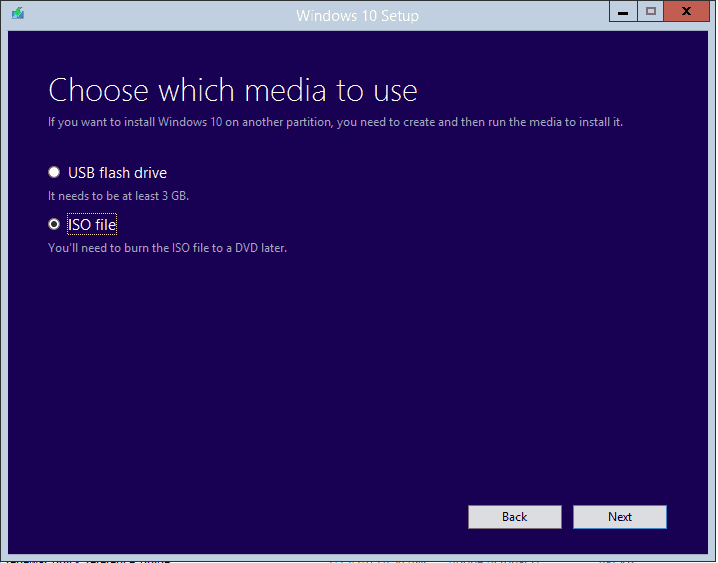 6. On the Save screen choose the path and name for the new ISO file, select Save.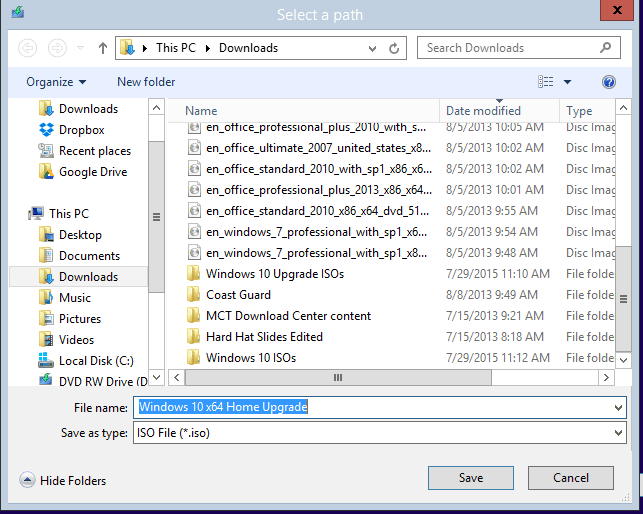 7. A progress screen will appear while the setup files are downloading.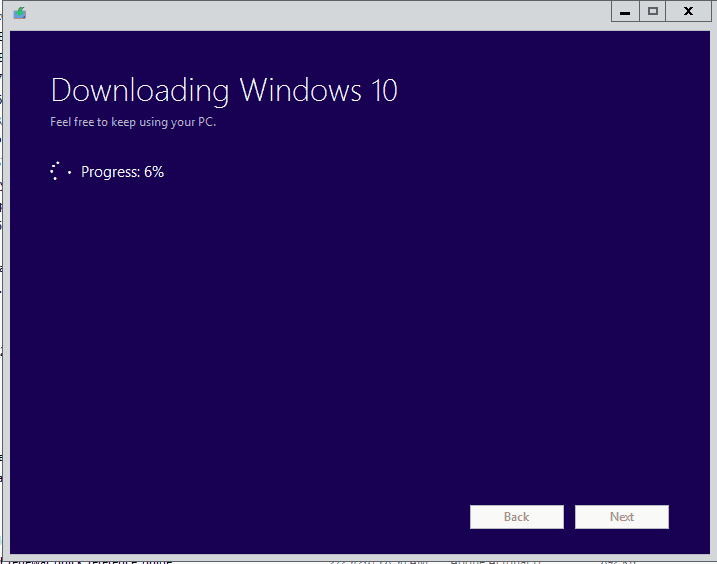 8. After the download is complete the download will be verified.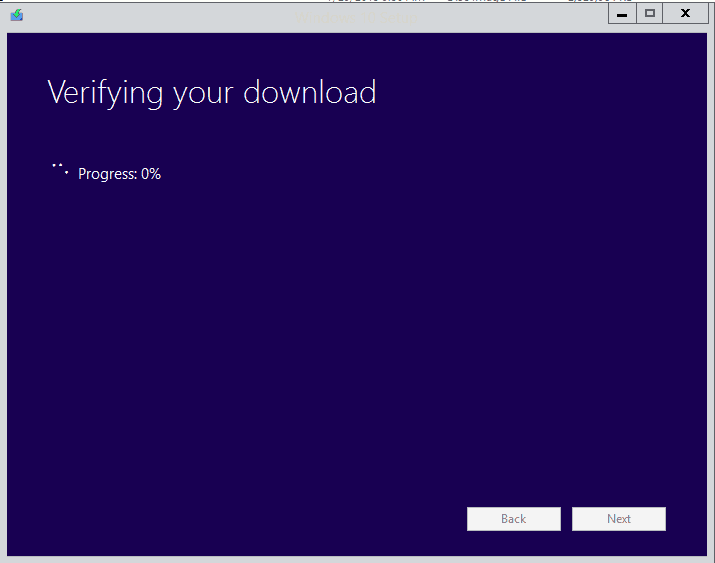 9. After being verified the ISO will be created.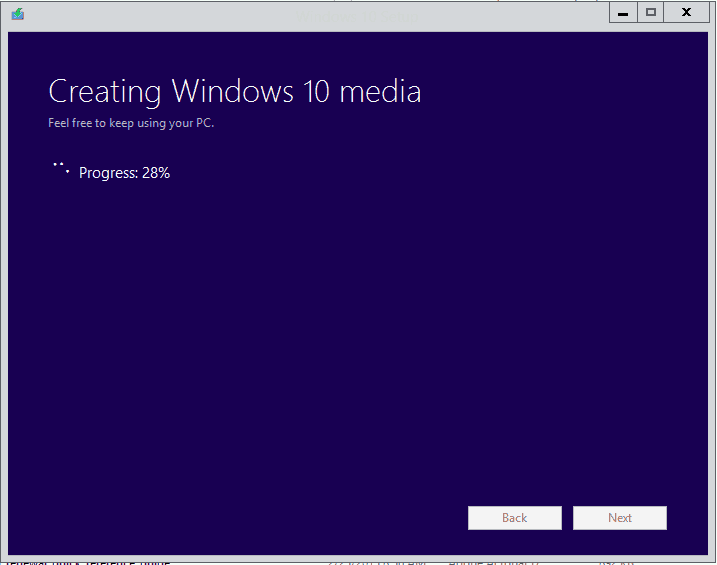 10. After the ISO is created, you have the option to burn the ISO to DVD, Open the DVD Burner in explorer or Finish. I will be using my ISO burning software to burn the DVD. If you choose to burn the DVD from this screen, when the DVD burning has completed you will be returned to the screen below. Select Finish to Finish the wizard.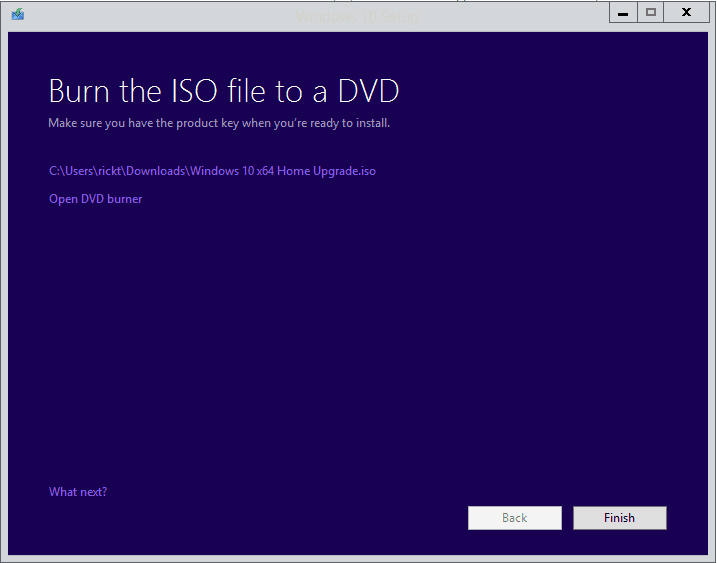 You can now use the media you have just created to upgrade your current operating systems to Windows 10. Check out the following blog if you want to use your upgrade media to perform a clean installation of Windows 10.
Performing a Windows 10 Clean installation using Windows 10 Upgrade Media.
Until next time … RIDE SAFE!
Rick Trader
Windows Server Instructor – Interface Technical Training
Phoenix, AZ
For more Windows 10 articles, see the following posts from Interface Technical Training:

0
566
3
In this Office 365 training video, instructor Spike Xavier demonstrates how to create users and manage passwords in Office 365.

0
398
1
In this recorded Windows 10 training webinar from December 2, 2015, Windows Server instructor Rick Trader presents the deployment and management of Windows 10 Enterprise and the new Provisioning capability in Windows 10. Learn how to manage Windows 10 deployments using System Center Configuration Manager, Mobile Device Management and Intune. Also included in his presentation … Continue reading Windows 10 Managing, Deploying and Configuring – December 2, 2015

4
519
3
In this IT Security training video, Security expert Mike Danseglio (CISSP / CEH) will perform several malware investigations including rootkits, botnets, viruses, and browser toolbars.