How to insert a Web Part in SharePoint 2010
How to insert a Web Part in SharePoint 2010
Like This Blog
2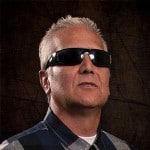 This is how to insert a web part on the home page of a team site in SharePoint 2010.
We'll start with an out of the box Team Site.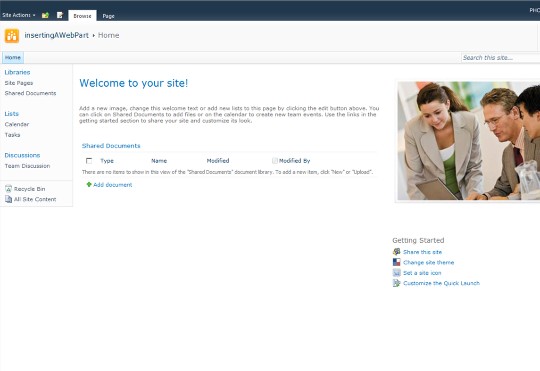 The trick is in the Ribbon. We have to have it be contextual to editing the page. To do this we simply click on the Edit Page Icon.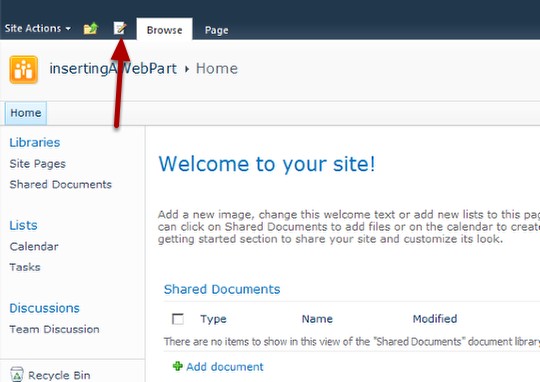 This will put the page into edit mode and the Ribbon tabs will switch to be contextual to editing the page. You will now see the insert tab appear.
Click on the insert tab to make the ribbon icons contextual to inserting a web part.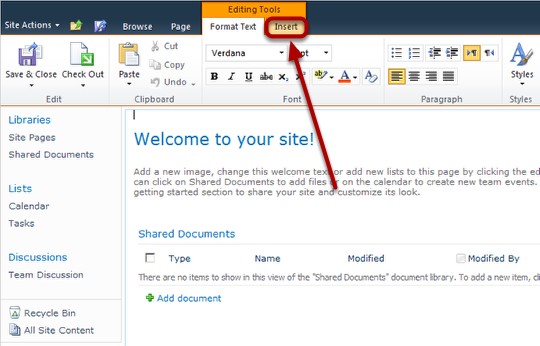 You should see the icons: Web Part, Existing List, and New List. We will choose Existing List.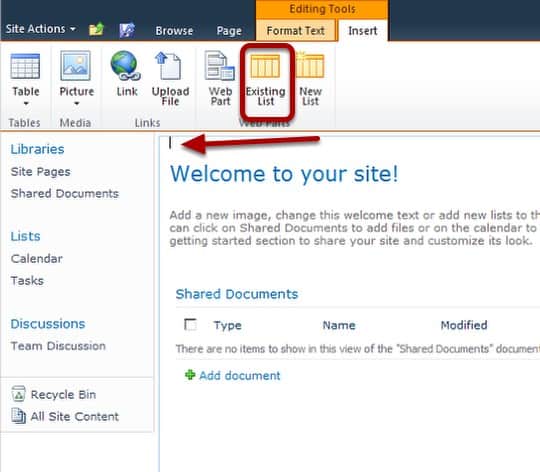 The web part will be inserted where our cursor is which in this case is at the top of the page just above 'Welcome to your site!'
We will click on Tasks in the Web Parts section to select the Tasks List. In the About the Web Part section we see that the Add Web Part to: Rich Content is Selected which means this is the area of the page the Web Part will be located in.

When we have selected Tasks we will click Add.
After a moment we will see the Tasks Web Part Inserted into our page. Now all we have to do is click the save icon at the top of the Ribbon.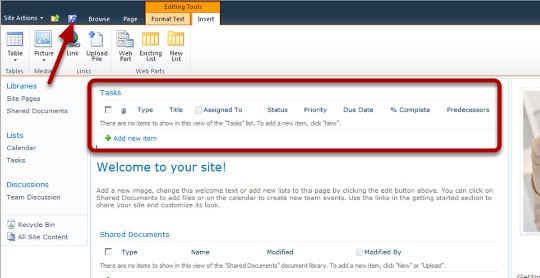 That's it…. A couple of things though, if you don't see the list you are trying to insert it's very likely that it doesn't exist. This happens all the time with List web parts. The list has to exist on the Site for you to be able to point a web part at it. There are other things as well but this is the most common. That's how you add a web part the front page of the team site in SharePoint 2010.
Enjoy!
Spike Xavier
SharePoint Instructor – Interface Technical Training
Phoenix, AZ

0
3698
0
Mark Jacob, Cisco Instructor, presents an introduction to Cisco Modeling Labs 2.0 or CML2.0, an upgrade to Cisco's VIRL Personal Edition. Mark demonstrates Terminal Emulator access to console, as well as console access from within the CML2.0 product. Hello, I'm Mark Jacob, a Cisco Instructor and Network Instructor at Interface Technical Training. I've been using … Continue reading A Simple Introduction to Cisco CML2