How to Monitor Your Network – For Free
How to Monitor Your Network – For Free
Like This Blog
0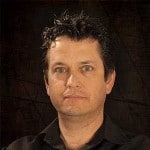 If you have ever been in one of my classes, you know I like to recommend products when I stumble across something I find to be useful.  A while back during my attendance at a Cisco Live event, I was chatting with one of the reps at the PRTG booth. I mentioned that I was looking for good network monitoring software which I could demo in my class. This kind person went out of his way to arrange for me to obtain a license for their product which was valid for up to 100 sensors. I was thrilled!
If you are working toward your Cisco certification goals, a skill which will prove invaluable is being familiar with network monitoring software. While no specific vendor is mentioned in the official Cisco curriculum, puttering about with various products will just give you a greater depth of understanding of the whole concept of network monitoring. I always recommend that students practice their work skills at home (if such opportunity exists). In that vein, I found a great personal use for the nice PRTG gift I had received.
Additionally, I always have it running in my classes, and since our ICND classes at Interface Technical Training use live gear, the software was actually returning live and applicable results. While the lab was showing static photographs of what a network would look like if it was being monitored, my PRTG solution had plenty of multicolored charts and graphs (much like Rodney Dangerfield's homework in "Back to School").
I had always thought of myself as quite talented in working a deal once my silver tongue had allowed me to obtain my exclusive access to the PRTG software. I walked with a little extra strut in my step, and entertained not just a little disdain at those not similarly bequeathed. Well, pride is before a fall and my comeuppance has arrived, because just days ago I received an email announcing that ANYONE can have the PRTG 100 software for free! I show a snippet of that email in figure 1: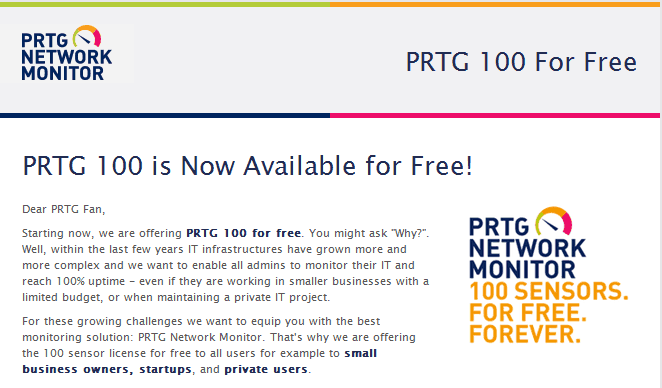 In honor of that momentous announcement, I have mentioned this download in every class I have taught since the announcement was made. If you have not yet heard that you too can have it for free, head on over to Paessler and download it yourself. It is a snap to set up, and it is intuitive and visually appealing, both to the informed admin, and the non-IT staff that may wish to be apprised of network performance. If this is news to you then I am happy that I was able to share something that is both and excellent product and FREE – a rare combination in today's IT environment.
I hope this is useful information for you.
Mark Jacob
Cisco and CompTIA Network + Instructor – Interface Technical Training
Phoenix, AZ

0
184
0
In this video, you will gain an understanding of Agile and Scrum Master Certification terminologies and concepts to help you make better decisions in your Project Management capabilities. Whether you're a developer looking to obtain an Agile or Scrum Master Certification, or you're a Project Manager/Product Owner who is attempting to get your product or … Continue reading Agile Methodology in Project Management

0
950
3
This is part 1 of our 5-part Office 365 free training course. In this Office 365 training video, instructor Spike Xavier introduces some of the most popular services found in Microsoft Office 365 including the Admin Portal and Admin Center. For instructor-led Office 365 training classes, see our course schedule: Spike Xavier SharePoint Instructor – … Continue reading An Overview of Office 365 – Administration Portal and Admin Center

0
795
4
In this Office 365 training video, instructor Spike Xavier demonstrates how to create users and manage passwords in Office 365. For instructor-led Office 365 training classes, see our course schedulle: Spike Xavier SharePoint Instructor – Interface Technical Training Phoenix, AZ 20347: Enabling and Managing Office 365