How to run virtual machines on Windows 8 and Windows 8.1
How to run virtual machines on Windows 8 and Windows 8.1
Like This Blog
0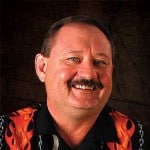 Both Windows 8 and Windows 8.1 (x64) Professional and Enterprise have the ability to create and run virtual machines after installing the Hyper-V role.  This role is commonly referred to as Windows 8 / 8.1 Client Hyper-V.  This is the same Hypervisor that is available in Windows Server 2012 R2 with the capabilities of creating both Generation 1 and Generation 2 Virtual Machines.
To enable Hyper‑V on Windows 8 or 8.1
In Control Panel, tap or click Programs, and then tap or click Programs and Features.
Tap or click Turn Windows Features on or off.
Select Hyper‑V, tap or click OK, and then tap or click Close.
Shut down your PC, and then restart it.
Once the Client Hyper-V role is installed you will have all the capabilities of the Windows Server 2012 and Windows Server 2012 R2 versions with a few minor exceptions.  If you need to use any of the following capabilities you will need to use a server version of Hyper-V.  The following is a list of those capabilities the client version will not support:
Live Migrations
Hyper-V Replica
Virtual Fibre Channel
32-bit SR-IOV networking
Remote FX
Shared .VHDX
Once installed the client looks and feels just like its big brother does running on a server.
Until Next time, Ride Safe!
For instructor-led Windows 7 training, see our course schedule.
Rick Trader
Windows Server Instructor – Interface Technical Training
Phoenix, AZ

0
603
1
This content is from our CompTIA Network + Video Certification Training Course. Start training today! In this video, CompTIA Network + instructor Rick Trader teaches how to create Dynamic DNS zones in Network Environments. Video Transcription: Now that we've installed DNS, we've created our DNS zones, the next step is now, how do we produce those … Continue reading Creating Dynamic DNS in Network Environments

0
694
1
This content is from our CompTIA Network + Video Certification Training Course. Start training today! In this video, CompTIA Network + instructor Rick Trader demonstrates how to use cable testers in network environments. Let's look at some tools that we can use to test our different cables in our environment. Cable Testers Properly Wired Connectivity … Continue reading Cable Testers and How to Use them in Network Environments