Simplify your Windows 8 Evaluation install
Simplify your Windows 8 Evaluation install
Like This Blog
3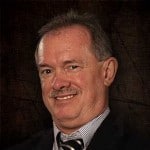 Having completed a virtual environment look at Windows 8, I really wanted to give it a shot on dedicated hardware. Downloading the x86 and 64 bit images as ISO files was the simple part. Ahhh, now to create the bootable media for installation. The 64 bit developer image is about 5 GB in size. Problematic for a DVD installation. Then I remembered a little known tool used for Windows 7 exploration. Might it work?
Microsoft provides the Windows 7 USB/DVD Download Tool via the Microsoft Store.
Download and installation of the tool took less than a minute. The 64 bit Windows 8 Developer ISO file was too large for a DVD. The USB option allowed me to create a bootable USB in about another two minutes. Then I created an x86 Windows 8 bootable DVD in another two minutes.
First effort was the bootable x86 DVD, since the test system is configured to boot from DVD. The Windows 8 setup process was straight forward, and I had the evaluation operation system up and running in less than 15 minutes including a quick drive format. The USB boot effort took a little more work. BIOS needs to be enabled to boot from USB, and the bootable USB prefers to be the first or only USB device visible at power on. Once the configuration changes were made, the USB boot and installation process worked just like the DVD boot media. A little investigation revealed that I didn't really need to boot from the USB. The setup.exe component runs from the USB as well (if you are running it from an existing OS.)
Too simple. A little more research required. Not the first with this idea, though hit counts suggest the Windows 7 USB/DVD tool is not well publicized given the broad adoption of Windows 7 and the exploration of Windows 8. Windows Eight Forums has a short set of screen shots.
There are also several short YouTube videos guiding tool use. The most popular being Windows 7 USB/DVD Download Tool
A few caveats. The tool only works with ISO files, so you need to have or create an ISO image with your bootable content before using the tool. Don't forget to run in Administrative mode on Windows 7. The tool also runs on Windows XP SP2 and above, and Windows Vista. You will need Microsoft .NET Framework 2.0 and Microsoft Image Mastering API v2, both downloadable from the Microsoft Store. Although the tool itself requires less than 3 MB storage, about 50 MB available space is suggested for all components and operation.
The tool will write to any writeable DVD media, including Blu-Ray, though does not support dual layer DVD. The boot image will not be split across media, so you need to select a destination media capable of handling your desired ISO file size and a little bit more…
And that 'more' turns out to be a Windows 7 PE environment, complete with boot manager and boot control database. A quick check of the installed Windows 8 operating system using BCDEDIT confirms that installation process created a small Windows 8 RE environment (identified as Windows Version 6.2.8102) and the Windows 8 OS partition. Delving into the Windows 8 ISO source content reveals the fundamental boot.wim and install.wim elements. The boot.wim files contains the standard PE and setup images, albeit for Windows 8. The install.wim contains the Description field "Windows DEVELOPERPREVIEW".
The Windows 7 USB/DVD download tool worked perfectly to create my boot media. Microsoft Windows 7AIK allowed me to investigate the .wim contents. I suspect the Windows 7 AIK will allow me to make functional changes to the Windows 8 .wim files? Worth a deeper look, and I might need driver modifications to test preferred hardware platforms.
More to follow …next time.
Steven Fullmer
Interface Technical Training Staff Instructor

0
3794
0
Mark Jacob, Cisco Instructor, presents an introduction to Cisco Modeling Labs 2.0 or CML2.0, an upgrade to Cisco's VIRL Personal Edition. Mark demonstrates Terminal Emulator access to console, as well as console access from within the CML2.0 product. Hello, I'm Mark Jacob, a Cisco Instructor and Network Instructor at Interface Technical Training. I've been using … Continue reading A Simple Introduction to Cisco CML2

0
692
1
This content is from our CompTIA Network + Video Certification Training Course. Start training today! In this video, CompTIA Network + instructor Rick Trader demonstrates how to use cable testers in network environments. Let's look at some tools that we can use to test our different cables in our environment. Cable Testers Properly Wired Connectivity … Continue reading Cable Testers and How to Use them in Network Environments