How to use System Center Virtual Machine Manager (SCVMM) to deploy Windows Server Hyper-V Bare-Metal installations
Home
>
Blogs
>
System Center
> How to use System Center Virtual Machine Manager (SCVMM) to deploy Windows Server Hyper-V Bare-Metal installations
How to use System Center Virtual Machine Manager (SCVMM) to deploy Windows Server Hyper-V Bare-Metal installations
Like This Blog
1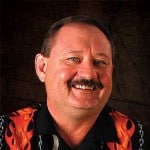 Normally when you need to deploy additional Hyper-V servers in your environment it requires the installation of operating system then post configuration followed by the installation of the Hyper-V role. Bare-Metal provisioning is a feature of SCVMM 2012 R2 that allows rapid deployment of Windows Server 2012 Hyper-V servers. I will be writing a series of blogs that will walk you through installation and configuration of all the required components. The required components are:
System Center Virtual Machine Manager (SCVMM) – Management server that enables you to create and deploy Virtual Machines and services. Will be used to determine the desired reference image during the Bare-Metal installation.
SCVMM Library Server – Centralized storage for Virtual Machines.
Active Directory Domain Services – Will provide authentication services for the required components. Will also include DNS for name resolution.
Windows Deployment Services (WDS) – Will be used to provide PXE services and integrated with SCVMM to deploy the Hyper-V host.
DHCP – Used to provide dynamically assigned IP Addresses and the IP Address of the PXE server.
SQL Server instance – Required for the installation of SCVMM. Provides the SCVMM management database.
Note: All of the above components will be built inside a management network that will be hosted on 2 Windows Server 2012 R2 servers with the Hyper-V role installed.
Once the infrastructure has been configured I will then use Microsoft Deployment Toolkit to build the base image to be used during the Bare-Metal deployment.
Note: In order to deploy the servers they will be required to PXE boot, this should be the first boot option. The SCVMM server will communicate with the serves Baseboard Management Controller (BMC) with credentials provided via DHCP that will allow the SCVMM server Out-Of -Band management to discover the server.
In the next Blog I will review installing AD DS and DNS.
Rick Trader
Windows Server Instructor – Interface Technical Training
Phoenix, AZ

0
373
1
In this recorded Windows 10 training webinar from December 2, 2015, Windows Server instructor Rick Trader presents the deployment and management of Windows 10 Enterprise and the new Provisioning capability in Windows 10. Learn how to manage Windows 10 deployments using System Center Configuration Manager, Mobile Device Management and Intune. Also included in his presentation … Continue reading Windows 10 Managing, Deploying and Configuring – December 2, 2015


4
478
3
In this IT Security training video, Security expert Mike Danseglio (CISSP / CEH) will perform several malware investigations including rootkits, botnets, viruses, and browser toolbars.