HTML5 Logo by Spike Xavier
HTML5 Logo by Spike Xavier
Like This Blog
0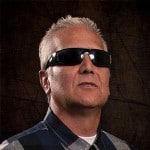 The new HTML5 Logo is done. I love it. When you go to the W3C site and view it you'll notice at the bottom that it says Take Control – Your Web, Your Logo, so that's exactly what I decided to do. I wanted to have my own personal version of the HTML 5 logo so i did this: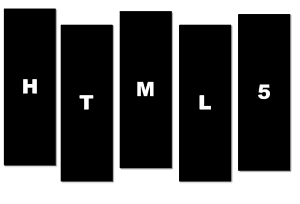 When I signed up for the WHATWG mailing list several years ago I thought it was part of the W3C. I just thought it was creating the next version of xhtml. How LOL is that when we look back! In any case it's great that everyone is working together now to really move this forward. It's gaining fast. It will be great when you can code a truly HTML5 web application and have it render on any modern user-agent. For now we will have to write a lot of supporting Java Script, in fact a lot of times you'll see amazing sites that are using the doctype html tag and that's a bout it but hey it's a start!
Things move fast and as more and more of the spec is completed we can look forward to more and more support and adoption on production applications. Awesome!

0
185
0
In this video, you will gain an understanding of Agile and Scrum Master Certification terminologies and concepts to help you make better decisions in your Project Management capabilities. Whether you're a developer looking to obtain an Agile or Scrum Master Certification, or you're a Project Manager/Product Owner who is attempting to get your product or … Continue reading Agile Methodology in Project Management

0
960
3
This is part 1 of our 5-part Office 365 free training course. In this Office 365 training video, instructor Spike Xavier introduces some of the most popular services found in Microsoft Office 365 including the Admin Portal and Admin Center. For instructor-led Office 365 training classes, see our course schedule: Spike Xavier SharePoint Instructor – … Continue reading An Overview of Office 365 – Administration Portal and Admin Center

0
809
5
In this Office 365 training video, instructor Spike Xavier demonstrates how to create users and manage passwords in Office 365. For instructor-led Office 365 training classes, see our course schedulle: Spike Xavier SharePoint Instructor – Interface Technical Training Phoenix, AZ 20347: Enabling and Managing Office 365