Install Exchange 2010 Servers and Tools with the Latest Service Packs and Roll Up (RU) Updates
Home
>
Blogs
>
Exchange Server
> Install Exchange 2010 Servers and Tools with the Latest Service Packs and Roll Up (RU) Updates
Install Exchange 2010 Servers and Tools with the Latest Service Packs and Roll Up (RU) Updates
Like This Blog
0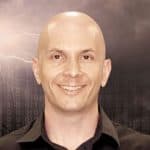 If you're just getting to deploying Exchange 2010, you'll be happy to know that you don't have to sit there for an hour afterwards doing updates. You can get them done during the installation. For example, if you need to deploy a new server, or even just install the management tools on a workstation, you do not need to use the RTM or "gold release" media. You can use the latest service pack.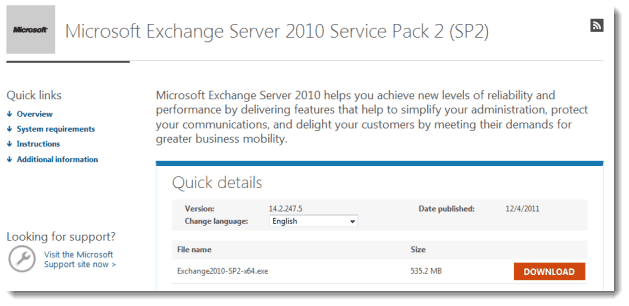 The current service pack for Exchange 2010 is Service Pack 2. You can simply download this, extract the media to a folder, and deploy straight from there. If you haven't already, you can update your Active Directory schema and prepare your forest and domains using the latest bits as well. Installing service packs is time consuming, so this will save you a ton of time.
Another trick you can use is to "slipstream" roll up updates (aka RU's) into the install. Microsoft regularly releases RU's every few months in-between service packs. Luckily, these are cumulative, meaning that if you install RU 2 for Exchange 2010 SP2, you don't need to install RU 1. Even better, you can add these RU's to the Updates subfolder where you extracted the most recent service pack. When you deploy from that folder, the RU will automatically get installed.

As I write this, the latest RU for Exchange 2010 Service Pack 2 is RU 2. So before doing my latest install, I went out to the download center and grabbed Exchange 2010 SP2. I extracted it to a folder called C:\EX2010. Next, I went out and downloaded Roll Up Update 2 and saved it in C:\EX2010\Updates. All my deployments from this location going forward will be completely up to date until the next RU or service pack is released.
To keep track of the service packs and RU's, the TechNet Wiki is a useful resource. Keep an eye on the Exchange Server and Update Rollups Builds Numbers topic. It's updated frequently, and shows each release, along with the corresponding build number and even a link to download it.
Enjoy!
Mike Pfeiffer – Microsoft MVP
Director of Unified Communications
Interface Technical Training

0
3536
0
Mark Jacob, Cisco Instructor, presents an introduction to Cisco Modeling Labs 2.0 or CML2.0, an upgrade to Cisco's VIRL Personal Edition. Mark demonstrates Terminal Emulator access to console, as well as console access from within the CML2.0 product. Hello, I'm Mark Jacob, a Cisco Instructor and Network Instructor at Interface Technical Training. I've been using … Continue reading A Simple Introduction to Cisco CML2


0
187
0
In this video, you will gain an understanding of Agile and Scrum Master Certification terminologies and concepts to help you make better decisions in your Project Management capabilities. Whether you're a developer looking to obtain an Agile or Scrum Master Certification, or you're a Project Manager/Product Owner who is attempting to get your product or … Continue reading Agile Methodology in Project Management