Is the Windows 10 Upgrade Notification Malware?
Is the Windows 10 Upgrade Notification Malware?
Like This Blog
12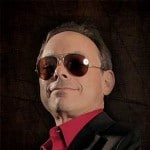 If you're running Windows Vista, 7, 8, or 8.1 you have most likely started to see a strange icon in your system tray. It looks like a little white Windows flag as shown in Figure 1.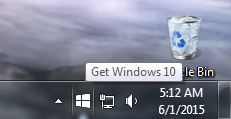 Figure 1. Get Windows 10.
The hover text says Get Windows 10. When you right-click it you get the context menu shown in Figure 2.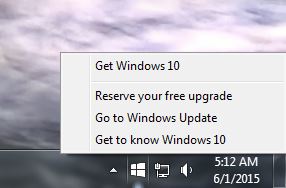 Figure 2. Is this malware?
The options on the context menu include:
Get Windows 10
Reserve your free upgrade
Go to Windows Update
Get to know Windows 10
If you primary-click on the icon you see a screen like Figure 3 that explains how the free upgrade works.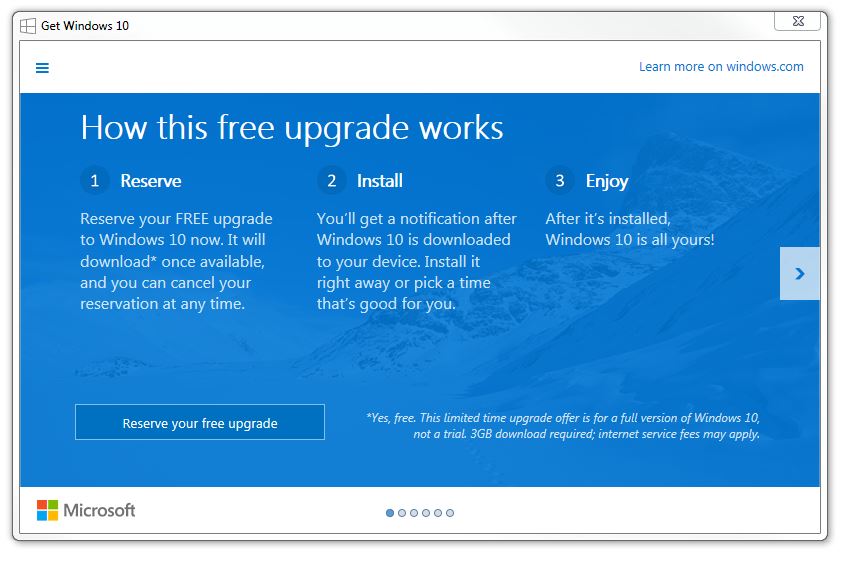 So is this malware?
Nope, this isn't malware. This is Microsoft announcing that Windows 10 is available beginning July 29th and that they want you to upgrade to Windows 10. It's a real Microsoft announcement, not an adware application or some type of malware.
How can I be sure? The executable that launches both the tray icon and the windowed application is GWXUX.exe. That file was installed in a recent Windows Update for Windows Vista and later and is digitally signed by Microsoft Corporation. So it's authentic, it comes from Redmond, and is not doing anything else to your system.
Enjoy!
Mike Danseglio -CISSP / MCSE / CEH
Interface Technical Training – Technical Director and Instructor
For more Windows 10 articles, see the following posts from Interface Technical Training:

1
653
1
Here's a video demonstration to give you some background for the Mobility Center "How do I configure it? How do I turn it on? How do I turn it off?"

0
89
1
In this video, Windows Instructor Steve Fullmer presents the navigation and some of the new features associated with Windows 10 including Sysinternals Tools for Windows Client, Windows core concepts, exploring Process Explorer as well as some of the features that are not yet ready for prime time but will be released shortly in the future with Windows 10.

4
485
3
In this IT Security training video, Security expert Mike Danseglio (CISSP / CEH) will perform several malware investigations including rootkits, botnets, viruses, and browser toolbars.