IT today – IT exists because the Business exists.
IT today – IT exists because the Business exists.
Like This Blog
0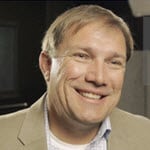 ITIL 2011 Foundation
Module: Service Management as a Practice
Title: IT Today, IT Opportunity
Instructor: Mark Thomas – Director of Business Services – ITIL, COBIT and Business Analysis
IT Today, IT Opportunity
As we start to look at Module 3 – Service Management as a Practice. I think it is important for us to look at what we're dealing with IT today. Some of the current challenges that we're up against and expectations the business might have from us as well as look at the opportunity we have with an IT. Because there's a within the Service Management world that we can do to improve our services and really get more aligned with our customers.
[0:30] Today's IT. One of the things that will not go away within our IT organizations, within the infrastructure in general is change. We will always have change and that's not going away. We have to make sure that we are using some advanced methods to help us really meet the business needs because that's why we exist. We're supporting the business.
There's a growing reliance of business on IT. We are woven into the fabric. IT services are in the fabric of the business. Without IT, the business cannot succeed in creating those vital business functions that the business needs to be able to survive. Therefore, IT exists because the business is exists.
[1:17] Because the business is dependent on us for delivery of services, there's a high demand for real business value. If we didn't provide value, there's no need to have an IT organization. We need to make sure we're providing. We get that the cost benefit that what we're supposed to deliver delivers and it exceeds expectations on the customer's side.
Greater business and IT integration, we're not talking about integration meaning we have a meeting per week with our business units. What we're talking about is really understanding the vision, mission, goals, objectives of the business. Where the organization is going and the IT organization is in line with that. And that we're constantly integrated providing the services that the business expects at the levels of service they expect availability, capacity, all those pieces that are required there in order to do that.
[2:10] We have to provide high‑quality, cost‑effective services. We are really investing high sums of money in IT system. Therefore, we need to make sure that we're good stewards of the technology that's being invested in in order to provide these services.
IT today needs to greater flexibility and faster response to customer needs. We know this is a challenge and a lot of folks talk about IT. "It takes too long to get this changed and I need it yesterday." There are some processes and part of this whole life cycle phase that helps us plan these in a phased approach so that we're not so reactive and we're not finding ourselves under‑capacity because we didn't expect certain demands that are being put on the IT organization.
[3:01] There is a diverse range of technologies, I will say that in every organization that I walk in, you will not find a data center or an IT technology organization that's getting easier to manage. The technology is complex. The technology is very powerful so that we've got that challenge that we have to make sure that we're managing that piece and that's what we're supposed to be doing to support the business value.
Are we too reactive? If I'm an organization and I'm really good at managing incidents, handling incidents. I had this happened to me in an organization, we were great. When an incident call came in, we can handle everything and we are really good at it. But when you really think about it, being good at managing the operational stuff like incident management problem, is that good enough? Or, should we actually look ahead a little bit in the lifecycle and try to understand why those incidents are even coming into the organization?
[4:00] That's what we want to focus on. We're not planning, we're not training. In many cases, we're not reviewing, investigating and working with customer. I shouldn't say we're not. I'd say there's too little time putting into that because we keep putting our fingers in the hole of the pipe and sooner or later. We've run out of fingers but when we should've looked at why those holes are even there in the first place. Those are some challenges we're running into.
The IT Opportunity: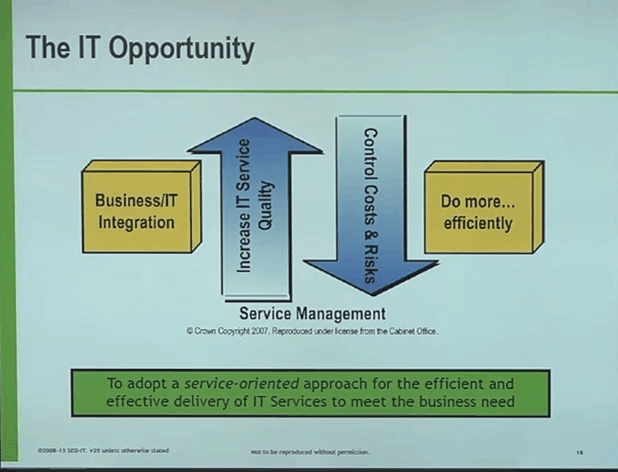 Why is it important to really understand those challenges? We have the opportunity with an IT service management and that IT opportunity we have is basically adjust our working practices and embrace a service‑oriented approach. What are services we provide, what value do they provide for the customers and therefore have that approach? We can have some prioritization around understanding how we're going to integrate with the business. Increase that service quality. Be more efficient so we can control those costs and risks. Adopting that service‑oriented approach for the efficient and effective delivery of IT services to meet the business needs. That's what we need to do with the opportunity we have in IT today.

0
3774
0
Mark Jacob, Cisco Instructor, presents an introduction to Cisco Modeling Labs 2.0 or CML2.0, an upgrade to Cisco's VIRL Personal Edition. Mark demonstrates Terminal Emulator access to console, as well as console access from within the CML2.0 product. Hello, I'm Mark Jacob, a Cisco Instructor and Network Instructor at Interface Technical Training. I've been using … Continue reading A Simple Introduction to Cisco CML2