ITIL 4 is coming February 28 and I think you are going to like this
ITIL 4 is coming February 28 and I think you are going to like this
Like This Blog
0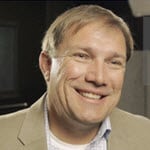 I first heard about ITIL being updated at the itSMF Fusion conference in 2017.  When Axelos made the announcement, my first thought was:  "Why update ITIL?  V3 has only been around for…well…"  That's when it hit me.  It's time for an update.  Here we are in February of 2019 launching one of the most anticipated updates in its history and Interface Technical Training will be out front with our world class courseware, facilities and instructors.
If you are interested in creating value for your customers, particularly in today's highly competitive, fast delivery era of digital transformation, I think you going to like this update.  I certainly do. Now, ITIL V3 had some great parts to it, but I believe many people simply went to a foundation class and dove right into processes when they got back to work without truly thinking about the customer engagement and value of the services. It seemed like a standard blueprint:  1) send your people to a foundation class, 2) create a service catalog, 3) deploy incident, request, and change management, and 4) voila, you are now using ITIL.  At the core of V3 was the concept of a service, which is why the model was organized into stages of the service lifecycle.  Well, a lot has happened in the last decade.
About the update
This new update addresses some of the hottest topics in our industry today and will include practical guidance on how you can shape and tailor your strategy to meet the needs of a complex environment.  ITIL 4 uses the concept of Service Value System (SVS), which is an evolved view of the interactions that need to take place to contribute value to the business while integrating concepts such as Lean IT, Agile and DevOps.  It also expands on key concepts of service management such as value, outcomes, costs and risks as well as having a very strong continual improvement influence.
ITIL 4 still describes core ideas such as incident management, problem management, and change management to name a few. After all, this is what many people have to do when they go back to work after reading a book or studying a training course. But ITIL 4 emphasizes taking a much more holistic view – because the best practice always involves understanding how everything must fit together to deliver value for customers.
Training scheme
Although this first release of ITIL 4 will be a foundation level course only there is a plan for future with more advanced releases later in 2019.  The Foundation course is the first course to be introduced by AXELOS in the new certification scheme. The Foundation course is a mandatory requirement for all other levels that come after it, and is designed as an introduction to ITIL 4 and offers a new way of looking at IT Service Management through a Service Value System (SVS) mentioned above.
If you have taken ITIL V3 Foundation, then I strongly recommended taking the ITIL 4 Foundation in order to be able to transition to the new scheme.  There is a large amount of new material in ITIL 4, therefore a new exam is required to assess your knowledge of the new ITIL 4 Foundation guidance.
Our ITIL 4 Foundation class is a two and a half day course which includes the exam (which is administered on the third day).  At the end of this new course, attendees will have an understanding of the following:
Key concepts of service management.
How the ITIL guiding principles can help an organization adopt and adapt service management.
The four dimensions of service management.
The purpose and components of the ITIL service value system.
The activities of the service value chain, and how they interconnect.
The purpose, key terms and details of key ITIL practices.
The ITIL 4 Foundation Certification Course is designed for anyone working in IT looking for IT Service Management education and an understanding of how to provide business value. Also, anyone who is looking to upgrade their ITIL V3 certification and knowledge.  There are no mandatory prerequisites.
This course prepares participants for the examination leading to the Foundation Certificate In IT Service Management. A 60-minute, 40 question, multiple-choice exam that is scheduled on the last day of the course. For our Remote Live courses, the exam may be scheduled and completed online.  A passing mark of 65% is required to receive your certificate. An exam review is included in the course to help prepare attendees for the final exam
What's after foundation?
When the rest of the ITIL 4 courses are introduced in late 2019, I'll get more information out to you in another blog that explains the in more detail.  Once you have finished the foundation course, there are a couple of paths you can take: ITIL Managing Professional (MP)  and ITIL Strategic Leader (SL).  It should come as no surprise that in order to attain one of those designations, you have to finish each module in that stream, with the ITIL Strategist being universal for both streams.
I look forward to seeing you at one of our upcoming ITIL 4 Foundation courses!
Mark Thomas – ITIL and COBIT Instructor
Interface Technical Training

0
3850
0
Mark Jacob, Cisco Instructor, presents an introduction to Cisco Modeling Labs 2.0 or CML2.0, an upgrade to Cisco's VIRL Personal Edition. Mark demonstrates Terminal Emulator access to console, as well as console access from within the CML2.0 product. Hello, I'm Mark Jacob, a Cisco Instructor and Network Instructor at Interface Technical Training. I've been using … Continue reading A Simple Introduction to Cisco CML2

0
713
1
This content is from our CompTIA Network + Video Certification Training Course. Start training today! In this video, CompTIA Network + instructor Rick Trader demonstrates how to use cable testers in network environments. Let's look at some tools that we can use to test our different cables in our environment. Cable Testers Properly Wired Connectivity … Continue reading Cable Testers and How to Use them in Network Environments

0
72
0
In this video, PowerShell instructor Jason Yoder shows how to add Methods (PSMethod) to your code using free software that's added into the PSObject. For instructor-led PowerShell courses, see our course schedule. Microsoft Windows PowerShell Training Download the Building Methods PowerShell script</a> used in this video. <# ╔══════════════════════════════════════════════════════════════════════════════╗ ║ ║ ║ Building Methods ║ ╟──────────────────────────────────────────────────────────────────────────────╢ … Continue reading How to Build in a PSMethod to your PowerShell Code