Kanban Tracking Sheets for Business Analysis
Kanban Tracking Sheets for Business Analysis
Like This Blog
1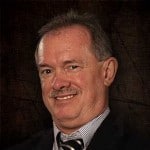 One of my business analysis students asked for a recommendation for "tracking and quick reference for the team to understand what sprints we've deployed, what sprint where currently on and what are upcoming for all our environments". The description matches a typical Kanban approach. So we did a quick search for readily available Kanban tracking alternatives. This review is not exhaustive, nor did we perform full evaluation of each product. The goal was finding easily deployed and rapidly enabled solutions available via the Internet and potentially accessed via small mobile platforms.
For instructor-led Business Analysis (PMI-PBA) Certification classes or Project Management (PMP) Certification, see our PMP and PBA course schedule.
We recently received feedback on our quick overview of easy access Kanban tracking sheets for business analysts. The feedback mentioned a more detailed analysis of free Kanban tools by Ben Aston. We think that you might like a link to the article. The Best Trello Alternatives: 10 Top Kanban Tools To Improve Your Project Workflow.
The following is a viable first look.
Smartsheet: Simple Kanban Software
Information may be entered, managed or presented in Gantt Chart, Spreadsheet or Calendar formats as well as Card View which represents the typical, visually oriented Kanban board. Smartsheet interfaces with Google Apps, Dropbox, Box, DocuSign, and Evernote for expanded file attachment, storage, and management features. In addition to Internet connectivity, Smartsheet is available for mobile deployment on Apple and Android operating systems. Prices range from $14 to $25 per user per month when paid on an annual basis. Smartsheet can be evaluated for 30 days for free.
Trello – Closed Source Software as a Service (SaaS) product: Kanban Board
Trello offers the most popular online activity tracking solution. Trello is closed source, so users rely on existing layouts and interfaces. Although not specifically a formal Kanban layout, Trello enables individuals or teams to create 'card' lists of 'Ideas', 'To Do', 'Doing', and 'Done!' mirroring standard Kanban approaches. Activities may be tracked individually or shared with team members online or via iPhone, iPad, Android platforms, or Kindle Fire tablets by downloading platform specific applications. Additional elements called 'Power-Ups' enable integration with Salesforce, Slack, GitHub, Google Drive, and Evernote.
Small team use with unlimited boards, lists, cards, members, checklists, and attachments is free, although entry level registration is limited to one 'Power-Up' per board and a file size limit of 10 MB. Once you exceed a team size of five members, you should consider purchasing an upgraded offering. Business and Enterprise solutions are available for $9.99 to $20.83 per user per month, and expand to file sizes of 250 MB, enhanced security and controlled access including two-factor authentication, personalization, priority email support, project and activity connections, and considerably more.
Wrike is a newer, more robust online collaboration solution for portfolio, program and project workflow management. Wrike incorporates Kanban activity tracking that crosses project or team boundaries.  Wrike is included in this comparison since it has become the preferred platform for many Internet-of-Things vendors like Airbnb, Hootsuite, TGI Fridays, L'Oreal, Hawaiian Airlines, fitbit, and Verizon; and offers a price point comparable to Trello ($9.80 to $24.80 per user per month).
Although we researched several additional alternatives, we continued to return to an article on five open source options by Jason Baker Five Open Source Alternatives to Trello.
Intended for teams of fifty or fewer individuals, Taiga is a more robust program and project tracking tool that includes Backlog, Kanban, Issue, Wiki, and Meet Up capabilities. Pricing ranges from free for 25 members and 1 private project to $69/month for 25 members per project and 20 private projects.
An open source solution that you can download for free. The basic solution provides project budget, hourly rate tracking, user timetables, and task transitions. Integration elements are available for Slack, Hipchat, and two factor authentication. This alternative doesn't fit our criteria for robust, simplified installation, but 'free' may be a need … and this is a free alternative.
Wekan (formerly Libreboard, now available on github)
Github recommends Wekan as the lowest cost, easily integrated Kanban focused solution. Another free option, easily downloaded and installed, with one of the highest user satisfaction scores (99%) we could find.
Restyaboard  (More detailed than Trello, so may be more than a team wants to learn, or you want to manage)
As Jason's article suggests, Restyaboard is a far most robust solution, although you can start with a simple infrastructure for free and expand as your platform integration needs grow. The basic pieces, including Kanban Board, Organization, Offline Sync, Revision tracking, the API, PostgreSQL integration, Theming, Together JS Collaboration and Github integration are free. You can review a long list of additional features and inquire about expansion pricing through the Restya website.
The most simplified and straight forward solution, although you will need to host the application on your own webserver running PHP5 and SQLite (minimums) if you want to share the information with teams. Pricing is a voluntary contribution via Paypal or Gratipay to creator Matthew Ross. As the product site suggests, you merely need to copy the download to your webhost and get started. There are no board or project limits, and you can customize the boards per project or per user. The solution is reliant on a SQL database, includes the RESTful API, and can be fairly easily customized.
We hope one of these solutions meets your needs!
I look forward to seeing you in the classroom or online.
Steven Fullmer
Interface Technical Training Staff Instructor
Steve teaches PMI-PBA: Business Analysis Certification,  PMP: Project Management Fundamentals and Professional Certification, Windows 10, and CompTIA classes in Phoenix, Arizona.

0
3849
0
Mark Jacob, Cisco Instructor, presents an introduction to Cisco Modeling Labs 2.0 or CML2.0, an upgrade to Cisco's VIRL Personal Edition. Mark demonstrates Terminal Emulator access to console, as well as console access from within the CML2.0 product. Hello, I'm Mark Jacob, a Cisco Instructor and Network Instructor at Interface Technical Training. I've been using … Continue reading A Simple Introduction to Cisco CML2

0
712
1
This content is from our CompTIA Network + Video Certification Training Course. Start training today! In this video, CompTIA Network + instructor Rick Trader demonstrates how to use cable testers in network environments. Let's look at some tools that we can use to test our different cables in our environment. Cable Testers Properly Wired Connectivity … Continue reading Cable Testers and How to Use them in Network Environments

0
183
0
This video is from our PMI-PBA Business Analysis for IT Analysts and Project Managers (PMI-PBA)® Certification now available at Interface Technical Training. Also see Steve's PMP Project Management Certification Course: Project Management Professional (PMP®) Certification Video Training PMBOK® 6th Edition  Video Transcription: Data Models are part of the elicitation analysis in PMI-PBA. This is the way … Continue reading Data Models in Business Analysis