Mastery: ILT Instructor Led Training – 7 Reasons Why?
Mastery: ILT Instructor Led Training – 7 Reasons Why?
Like This Blog
0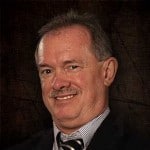 ILT – Instructor Led Training. Why?
In a recent article I shared the concept of mastery, the ability to creatively contribute to a field of endeavor. With the preponderance of do-it-yourself books (who reads books anymore?) and videos (the answers for all questions may be found on YouTube), who needs instructor led content?
You do.  Allow me to provide several reasons.
Context. The brain does not retain content, let alone assimilate it toward creative contribution without association and appropriate context. If you are learning alone, without a coach or instructor, you miss context and will have to break bad habits before learning new ones. Since it is just easier to remain 'same', you will continue to retain incorrect (or at best inefficient) information. Find a coach or attend a course where you can directly or indirectly interact with someone who can answer your questions and guide your efforts.
Support. Most of the effort toward mastery requires tedious effort. Effort that is either hard for the body or hard for the mind. And if your emotions do not agree with the process, they will get you to opt out even faster. You can learn many things on your own, but you cannot gain mastery without the 10,000 hours professed by Malcolm Gladwell in Outliers, or by shortening the cycle with a coach who can aid with focused effort. Find a teacher, a coach, or at the least a knowledgeable 'running partner'.
Knowledge. As Jim Rohn suggests, you are only as good as the average of the five people with whom you most associate. You therefore need to associate with people who know more than you in order to grow. You need to be careful not to merely listen to those who say they 'know'. You need to assure that they have evidence of the expertise AND the ability to share it.  Many people have certifications and degrees. One can obtain those through memorization and understanding. It would be better to learn from those who have applied the skill, or even better from those who have themselves approached mastery.
Focus. Edward Tufte is one of the masters of information design and data visualization. In order to achieve mastery, you must as Tufte states it, be able to 'keep your eye on the object'. You can learn to walk by falling down and getting up again. And again. And again. That passion and focus to rise into the world of those 'larger beings' drove us forward. Gaining focus in a world full of glorious distractions is difficult. You need someone who can help you to keep your eye on the object until it becomes second nature.
Mirroring. You might want to consider how our brains emulate recognized leaders through the use of mirror neurons (see the works of Marco Iacoboni of UCLA). Or merely recognize that working together with like minds helps to overcome challenges and reinforce our efforts. A group of people working together on the same topic accelerates learning.
Breaking Pre-occupation. Focus is more than just seeing the goal, duplicating, and reinforcement. External force is needed to break an inappropriate pre-occupation with alternate stimulus or distraction.  You can study on your own for about 90 minutes before the chemistry of the brain depletes resources. You either reduce your efficiency or process incorrectly. Well-designed ILT offers structure that helps you maintain a more sustainable pace, with appropriate breaks and an external source that monitors the learning process.
Customization. No two people learn exactly the same. Our brains are wired differently. We have experienced different environments that produced different experience and context. We learn best when the process matches our strengths. Only ILT, coaching, or human interaction can provide the customization necessary for the most effective learning.
You may participate in Instructor Lead Training either in a classroom or online, but you need access to the instructor or coach during the training so you can ask for clarification. Ideally you also need access to the materials and the coach well after a singular training session so that you can review the material within the same context. You might also want access to other students so that you can share the experience and compare notes. From my perspective, you also need material in several modalities (video, written, interactive, audio, applied) so that you can select the form that most reinforces your personal learning style.
If you cannot participate in a classroom environment, or in person, it truly helps to have someone present as a proxy for the questions you don't have the opportunity to ask.  A great instructor has more than one story. More than one method.  Flexible instruction is only available through ILT. You may not need to be present if the varied expression is captured in the video. This suggests multiple delivery by the instructor. The refinement of the message.  The reading of someone else's slide content, or the single capture of a presentation, do not provide the same experience.
I have participated in several video training efforts. The only effective ones included an audience that helped to refine the instructor or coach's content and context. They also included take away materials, and the ability to review the video, audio, and/or written material multiple times to reinforce the lessons. I still find something 'new' each time I review the material. The content was there the first time, but my human mind, just like yours, only retains that with which it can find association. The first pass installs the fundamentals. The following passes enhance the experience. And that is the path toward mastery.
I look forward to seeing you in the classroom or online.
Steven Fullmer
Interface Technical Training Staff Instructor
Steve teaches PMI-PBA: Business Analysis Certification,  PMP: Project Management Fundamentals and Professional Certification, Windows 10, and CompTIA classes in Phoenix, Arizona.

0
3849
0
Mark Jacob, Cisco Instructor, presents an introduction to Cisco Modeling Labs 2.0 or CML2.0, an upgrade to Cisco's VIRL Personal Edition. Mark demonstrates Terminal Emulator access to console, as well as console access from within the CML2.0 product. Hello, I'm Mark Jacob, a Cisco Instructor and Network Instructor at Interface Technical Training. I've been using … Continue reading A Simple Introduction to Cisco CML2

0
712
1
This content is from our CompTIA Network + Video Certification Training Course. Start training today! In this video, CompTIA Network + instructor Rick Trader demonstrates how to use cable testers in network environments. Let's look at some tools that we can use to test our different cables in our environment. Cable Testers Properly Wired Connectivity … Continue reading Cable Testers and How to Use them in Network Environments

0
271
2
In this video, Security Instructor Mike Danseglio demonstrates how to use BitLocker in Window 10 to secure files on a USB Flash drive that adhere to stricter data protection requirements as found inside Government entities. BitLocker 2-day instructor-led training is now available at Interface: BITLOCK: Planning and Deploying BitLocker Drive Encryption Training Video Transcription: Hi. … Continue reading Government Edition – Encrypting a USB Flash Drive in Windows 10