Microsoft announces changes to SQL Server 2012 MCSA Certification
Microsoft announces changes to SQL Server 2012 MCSA Certification
Like This Blog
0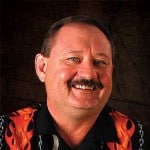 Are you working towards your SQL Server 2012 Microsoft Certified Solutions Associate (MCSA) credentials?  If so, you now have more options for your exams.  Starting on 15 September 2014 there are now electives for your MCSA certification.
There are now 2 required exams and a choice of 1 elective from a list of 4 exams to fulfill your SLQ Server 2012 MCSA certification requirements.
Required Exams: 
70-461 – Querying Microsoft SQL Server 2012: Objectives.
70-462 – Administering Microsoft SQL Server 2012 Databases: Objectives.
Elective Exams:  Pass one of the following to fulfill requirements.
70-411 – Administering Windows Server 2012: Objectives.
70-412 – Configuring Advanced Windows Server Services: Objectives.
70-463 – Implementing a Data Warehouse with Microsoft SQL Server 2012: Objectives.
70-483 – Programming with C#: Objectives.
Now you have more options open to you depending on your career path for certification.
Until next time, RIDE SAFE!
Windows Server Instructor – Interface Technical Training 
Phoenix, AZ

0
106
0
In this video, you will gain an understanding of Agile and Scrum Master Certification terminologies and concepts to help you make better decisions in your Project Management capabilities. Whether you're a developer looking to obtain an Agile or Scrum Master Certification, or you're a Project Manager/Product Owner who is attempting to get your product or … Continue reading Agile Methodology in Project Management

0
1038
3
In this session, we are going to look at how to subnet a Class B address into multiple network segments using what's called The Magic Box. Let's run through this real quick.