Microsoft Learning Announced These Exams Will Be Retiring This Year
Microsoft Learning Announced These Exams Will Be Retiring This Year
Like This Blog
0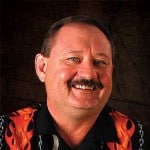 Microsoft has recently announced the list of exams that will be retiring in the upcoming year.  The exams that are of note for those that are pursuing their certification in Windows 2008 / Windows 2008 R2 are listed below.
Retiring on July 31, 2015 are the following exams for the MCTS program:
70-643: TS: Windows Server 2008 Applications Infrastructure, Configuring
Retiring on July 31, 2015 are the following exams for the MCITP program.
70-647: Pro: Windows Server 2008, Enterprise Administrator
70-649: TS: Upgrading Your MCSE on Windows Server 2003 to Windows Server 2008, Technology Specialist
70-681: Windows 7 and Office 2010, Deploying
If you are currently working towards one of the certifications above and an exam is listed on the upcoming retirement list you will need to pass that exam prior to it being retired.  If you have obtained your certification is still valid even if one of the required exams is on the retirement list.
For a complete list of exams that are retiring as of May 2015 can be found at the following link: Microsoft Learning – Exams scheduled to retire.
As always, until next time RIDE Safe!
Rick Trader
Windows Server Instructor – Interface Technical Training
Phoenix, AZ
Category
Windows 7
,
Windows Server
,
Windows Server 2012
Tags
70-643, 70-647, 70-649, 70-681, MCITP, MCSE, MCTS, Microsoft Exams, Microsoft Learning

0
3703
0
Mark Jacob, Cisco Instructor, presents an introduction to Cisco Modeling Labs 2.0 or CML2.0, an upgrade to Cisco's VIRL Personal Edition. Mark demonstrates Terminal Emulator access to console, as well as console access from within the CML2.0 product. Hello, I'm Mark Jacob, a Cisco Instructor and Network Instructor at Interface Technical Training. I've been using … Continue reading A Simple Introduction to Cisco CML2


0
4246
4
In this video, Cisco CCNA instructor Mark Jacob shows how to create a Login and Message of the Day (MOTD) banners in Cisco IOS. The Banner is an interesting feature of the Cisco IOS. You could probably get by without it, but in a commercial environment you want to have it.