Microsoft Learning Announced These Exams Will Be Retiring This Year
Microsoft Learning Announced These Exams Will Be Retiring This Year
Like This Blog
0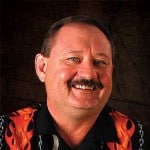 Microsoft has recently announced the list of exams that will be retiring in the upcoming year.  The exams that are of note for those that are pursuing their certification in Windows 2008 / Windows 2008 R2 are listed below.
Retiring on July 31, 2015 are the following exams for the MCTS program:
70-643: TS: Windows Server 2008 Applications Infrastructure, Configuring
Retiring on July 31, 2015 are the following exams for the MCITP program.
70-647: Pro: Windows Server 2008, Enterprise Administrator
70-649: TS: Upgrading Your MCSE on Windows Server 2003 to Windows Server 2008, Technology Specialist
70-681: Windows 7 and Office 2010, Deploying
If you are currently working towards one of the certifications above and an exam is listed on the upcoming retirement list you will need to pass that exam prior to it being retired.  If you have obtained your certification is still valid even if one of the required exams is on the retirement list.
For a complete list of exams that are retiring as of May 2015 can be found at the following link: Microsoft Learning – Exams scheduled to retire.
As always, until next time RIDE Safe!
Rick Trader
Windows Server Instructor – Interface Technical Training
Phoenix, AZ
Category
Windows 7
,
Windows Server
,
Windows Server 2012
Tags
70-643, 70-647, 70-649, 70-681, MCITP, MCSE, MCTS, Microsoft Exams, Microsoft Learning

0
130
0
In this video, you will gain an understanding of Agile and Scrum Master Certification terminologies and concepts to help you make better decisions in your Project Management capabilities. Whether you're a developer looking to obtain an Agile or Scrum Master Certification, or you're a Project Manager/Product Owner who is attempting to get your product or … Continue reading Agile Methodology in Project Management

0
567
3
In this Office 365 training video, instructor Spike Xavier demonstrates how to create users and manage passwords in Office 365.

4
520
3
In this IT Security training video, Security expert Mike Danseglio (CISSP / CEH) will perform several malware investigations including rootkits, botnets, viruses, and browser toolbars.