Microsoft Second Shot Exams Are On!
Microsoft Second Shot Exams Are On!
Like This Blog
0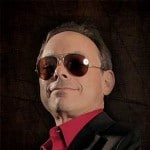 Plenty of IT professionals are looking to start or expand their certifications. If you're interested in pursuing Microsoft certification, now is a great time!
Microsoft periodically runs a Second Shot promotion. What it means is that if you don't pass your first attempt at an exam, Microsoft gives you a free retake of that exam. It has to be the same exam, and you have to register for the retake within 30 days of your first exam.
Why is this so important? To be honest, many test takers fail for a single reason: stress. Test anxiety is a real thing, and it's more impactful than you might realize. Second Shot helps to reduce that stress. If you don't pass, so what? Less stress with a free retake option often results in a higher pass rate the first time. And Microsoft's own statistics show that more than 90% of candidates who fail the first attempt pass the second.
The Second Shot promotion is running until January 12, 2016. So plan to take and pass an exam soon!
Enjoy!
Mike Danseglio – CISSP, MCSE, and CEH
Mike Danseglio teaches IT Security Training, Windows, System Center and Windows Server 2012 classes at Interface Technical Training. His classes are available in Phoenix, AZ and online with RemoteLive™.

0
106
0
In this video, you will gain an understanding of Agile and Scrum Master Certification terminologies and concepts to help you make better decisions in your Project Management capabilities. Whether you're a developer looking to obtain an Agile or Scrum Master Certification, or you're a Project Manager/Product Owner who is attempting to get your product or … Continue reading Agile Methodology in Project Management


3
421
3
In this IT Security training video, Security expert Mike Danseglio (CISSP / CEH) will perform several malware investigations including rootkits, botnets, viruses, and browser toolbars.