Migrating to Windows 7 or Windows 8
Migrating to Windows 7 or Windows 8
Like This Blog
1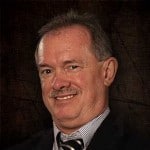 Windows XP Service Pack 3 and Office 2003 support ends on April 8, 2014.  In order to assist companies with the transition, Microsoft  answers the basic "Why?", "What?", and "How?" questions on their end-of-life website.  The site also provides redirection to a couple of great starting points as you consider moving toward either Windows 7 or Windows 8.
There is more information available regarding Windows 7, and better legacy application support. Windows 8 provides support for leading edge technologies, though almost forces application migration. Hardware and driver compatibility will also be issues. If you are upgrading older hardware systems, Windows 7 may be an easier path. In most cases, you need newer (almost newest) hardware to best support Windows 8.
An introduction to the Windows 7 Springboard series via TechNet provides almost overwhelming information regarding planning and support for Windows 7.  Pay particular attention to the Downloads section.  You will want to obtain and become familiar with all of the tools that assist with migration from your existing platform to Windows 7.
Microsoft also provides a Windows 8 Springboard series. The site includes the opportunity to download and preview Windows 8.1. Once again, pay attention to the Downloads section. Although the list of tools appears smaller, many of the Windows 7 tools are merely aggregated into Windows 8 sets or the functionality has been incorporated into alternate tools.
For the most part, tools used for planning and analysis can be obtained from either the Windows 7 or Windows 8 toolsets. The greatest caution relative to tool selection should be exercised when managing the Windows Image Files (.wim) for either Windows 7 or Windows 8.  The Windows 8 ADK can be used for Windows 7 image management, though documentation examples focus on Windows 8 and can therefore be confusing.
You might want to review my "Timelines" video blog for a quick overview of the tools and the sequence of their application.
Here are some useful links as you prepare for your migrations:ep One:  Assess your environment and infrastructure to determine hardware compatibility:
Step Two: Assess application compatibility, create 'shim databases' for legacy applications, consider Windows XP Mode for Windows 7, or plan application upgrade or replacement (particularly if you are using Office 2003).  There is no XP mode equivalent in Windows 8 – the goal is migration toward virtualized, cloud-based services.
Step 3:  Review some of the Windows 7 and Windows 8 technology forums to identify and consider issues that might impact your migration strategy.
For the best overall Microsoft technical forum, try the Windows 7 Social forum.
For a more technical overview, Microsoft has a team that refer to themselves as "The Deployment Guys" who regularly blog about more complex deployment and image preparation topics.  QUICK TIP:  Click on any of the keywords under the TAGS category at the right of the page.  A truly slick method of enabling you to find related content without trying your 'luck' through a search query.
Step 4: Start creating your Windows 7 or Windows 8 Deployment images and reviewing deployment alternatives.  Start with the relevant image management toolkit, either WAIK or ADK.  Learn all the related elements: ImageX, DISM, SIM, USMT, VAMT, and more.
Whether you are deploying a small computer population or a large corporation, you definitely want to rely on the automation and wizards provided by the Microsoft Deployment Toolkit. Although Microsoft is recommending MDT 2012, you might want to consider your options and a little experimentation. MDT 2013 is available for preview, while the MDT 2010 may still be located and there are come great support sites with detailed information on the use of MDT 2010. MDT 2012 is still a little 'new' and lacks some of the experienced guidance from third parties.
For those of you with larger enterprise deployments, consider System Center Configuration Manager for both inventory assessment and operating system deployment.  If you use System Center, you MUST integrate MDT for the rich task sequence capability that facilitates varied OS deployment.
Step 5:  Consider your methodology for capturing and migrating user settings, user data, and application information.
I look forward to seeing you in the classroom, or visiting with you online!
Steven Fullmer
Interface Technical Training Staff Instructor

0
3804
0
Mark Jacob, Cisco Instructor, presents an introduction to Cisco Modeling Labs 2.0 or CML2.0, an upgrade to Cisco's VIRL Personal Edition. Mark demonstrates Terminal Emulator access to console, as well as console access from within the CML2.0 product. Hello, I'm Mark Jacob, a Cisco Instructor and Network Instructor at Interface Technical Training. I've been using … Continue reading A Simple Introduction to Cisco CML2

0
694
1
This content is from our CompTIA Network + Video Certification Training Course. Start training today! In this video, CompTIA Network + instructor Rick Trader demonstrates how to use cable testers in network environments. Let's look at some tools that we can use to test our different cables in our environment. Cable Testers Properly Wired Connectivity … Continue reading Cable Testers and How to Use them in Network Environments