More Windows 10 Keyboard Shortcuts
More Windows 10 Keyboard Shortcuts
Like This Blog
1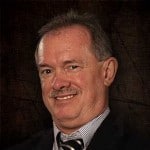 Microsoft did it again!  A few more keyboard hotkey and shortcut changes. Check out my previous blog Windows 10 Shortcut Keys.
For instructor-led Windows 10 training, see our class schedule and check out our free Windows 10 First Look Videos
Not so new if you are familiar with the changes made for Windows 8/8.1. You can review those changes in my prior blog Windows 7 versus Windows 8 Keyboard Shortcuts.
For a comprehensive list of Keyboard Shortcuts check out the Windows 10 information site. Microsoft has done a nice job in Windows 10 making use of the ALT and CTL keys more consistent within application menus, though you might still need to relearn familiar keystroke patterns within applications since the CTL key serves a slightly modified purpose on touch keyboards (the one that appears when a keyboard is needs on a touch screen interface.) The operating system keyboard shortcuts remain mostly the same as Windows 8/8.1
Chris Hoffman wrote a nice overview of the modified CTL and ALT key combinations for How-To Geek last year that might be worth a review 32 New Keyboard Shortcuts in Windows 10.
The only shortcuts identified as truly 'NEW' by Microsoft in Windows 10 are listed in the following table. Other changes are mostly modifications to accommodate the updates to existing features like Snap, Task Views and Command prompts as mentioned in Chris' article.

Functions for the above keys within Windows 8/8.1 were:


So you truly have not lost any functionality with the upgrade to Windows 10 – and have gained a few keys to manage the new Virtual Desktop feature.
We had a question during the Windows First Look webinar asking about the Windows 10 use of the Windows logo key

+E.  The key is designed to open "This PC" – effectively Windows Explorer (also called File Manager).  Windows logo key

+ E opens Windows Explorer on both Windows 7 and Windows 8/8.1, albeit the interface for the File Manager and the default landing directory may appear different across the operating system versions due to changes in the interface.
Our webinar attendee indicated that use of Windows logo key +E resulted

in the launch of Quick Access, a Microsoft Office add-in.  Quick Access is a customizable Windows/Office navigation toolbar that works independent of the application or toolbar currently active on your system. Since each customization may be unique, it is unclear whether the result is due to a Quick Access configuration or a modification to system hotkeys.  For an overview of customizing Quick Access keys check out the Microsoft Office Support site Customize the Quick Access Toolbar.
In general, you may also create custom Keyboard Shortcuts for applications and desktop shortcuts. Avram Piltch created a step-by-step guide for Windows 10 using screenshots in his role as Editorial Director for Laptop Magazine.
Although not comprehensive, I also like Gizmodo's The Ultimate Guide to Windows 10 Keyboard Shortcuts by David Nield. This is a more recent review and a good guide to teaching yourself the major shortcuts for the production release of Windows 10.
Since Windows 10 is truly a multi-platform operating system, hotkeys may also change when used on a Windows phone or Microsoft Surface system in order to accommodate the touch screen and touch screen keyboard interfaces.
Customization is a key feature within Windows 10, allowing this operating system to become a truly personal, cross platform tool. There will be a learning curve as you customize, though the end result should be an environment that suits your application preferences and preferred navigation commands.
(And make sure you check out our free Windows 10 First Look Videos on the Interfacett.com Video Site.
I look forward to seeing you in the classroom, or online!
Steven Fullmer
Interface Technical Training Staff Instructor
Steve teaches PMP: Project Management Fundamentals and Professional Certification, Windows 7, Windows 8.1 and CompTIA classes in Phoenix, Arizona.

0
3794
0
Mark Jacob, Cisco Instructor, presents an introduction to Cisco Modeling Labs 2.0 or CML2.0, an upgrade to Cisco's VIRL Personal Edition. Mark demonstrates Terminal Emulator access to console, as well as console access from within the CML2.0 product. Hello, I'm Mark Jacob, a Cisco Instructor and Network Instructor at Interface Technical Training. I've been using … Continue reading A Simple Introduction to Cisco CML2

0
692
1
This content is from our CompTIA Network + Video Certification Training Course. Start training today! In this video, CompTIA Network + instructor Rick Trader demonstrates how to use cable testers in network environments. Let's look at some tools that we can use to test our different cables in our environment. Cable Testers Properly Wired Connectivity … Continue reading Cable Testers and How to Use them in Network Environments