New Format to the 2020 PMP Certification Exam change
New Format to the 2020 PMP Certification Exam change
Like This Blog
0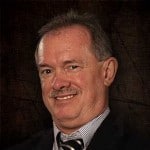 The Project Management Professional (PMP) certification exam will change dramatically on July 1, 2020. This blog addresses what we currently know about the new exam format. This WILL affect exam success dramatically.
Current candidates will want to complete the perquisite 35 hours of contact based instruction, submit and have their application approved, and schedule to successfully complete their exam prior to this date or wait until PMI releases more information to Registered Education Providers to assess the value and effort of attempting certification by following the new exam procedure.
Interface Technical Training continues to offer the current examination preparation courses PMPCv6: Project Management Fundamentals and Professional (PMP)® Certification PMBOK® 6th Edition, and will announce new exam preparation option after PMI releases related information and materials availability.
The PMP® exam has been a 200 question multiple choice exam since at least 2001. Each question has offered four (and only four) answers, one of which is to be determined as best providing a solution for most people, most of the time. Having taught PMP® exam preparation for more than twelve years and at least six significant exam modification cycles, I cannot more emphatically state that this exam modification will alter the world of project management certification forever.
Although PMI once provided statistics suggesting a 25% first attempt pass rate, related information has not been provided for several years. We were told at the 2019 PMI Global Congress that pass rates were declining. Emphasis was placed on the declining quality controls associated with course delivery, and the number of non PMI-Registered Education Providers mis-representing their delivery of required content. The PMI-REP program will be changing dramatically in 2020 as well. (Read my related article for an understanding of its potential impact on your preparation process and master goals.)
I have professed, and will continue to state, that one of the greater challenges faced by exam candidates is the expanding variety of tools, techniques, practices, principles, and areas of expertise expected of a certified project manager. The expectations no longer stand at knowledge, they include understanding and application of a vast variety and list of both personal (soft) and systems (hard) skills. The exam application has historically suggested 3 years of project experience, yet the increasing breadth of material belies what anyone could acquire in only 3 years of exposure let alone experience. No single 35 hour class can prepare any candidate for the breath of material encompassed on the exam. Course delivery must therefore teach the candidate the multiple sources of material, a viable course of study, and contextual comprehension of concepts so that they may work on their own to review and prepare.
Interface Technical Training has therefore provided the ability to revisit (audit) a course for free as a one method to reinforce understanding. Students in our local and remote classrooms receive a full year access to a recording of the class they attended.  We also offer an extended video course, with over 500 video lessons in modularized sets that enable review of specific topics. In each course delivery, I continue to remind students that they will have to spend between 40 and 200 hours of their own time reviewing and practicing contextual content evaluation.
The challenge in a four hour, 200 question exam is not only rapid recall, but personal confidence and contextual comfort with the content. Vocabulary and memorization tools alone may serve a small population and enable them to pass the exam on a first effort, although I propose that this is merely related to the statistical probability that they will encounter questions related to the material they happened to retain.
PMI is addressing the challenge differently.
PMI is addressing the exam change as a component of the new Digital Delivery focus espoused by changing focus and leadership. I personally love the new approach, although rapid adoption of technology often means a large investment that cannot so easily be turned. (Agile methodologies provide a rapid delivery though at much higher long term cost – PMI needs to pay attention to the concept of project methodology selection that they profess.)
So … how does this affect you, the exam candidate?
The exam is changing from all multiple choice questions, to a combination of:
multiple choice
multiple selection (more than one answer)
matching (drag and drop)
digitally enhanced (select a component or area of a graph or drawing)
interactive multi-media (observing an animated dialog or discussion with associated transcript).
While attending the 2019 PMI Global Congress, I attended a session presenting prototype question formats. PMI has selected and is using an exam development vendor, though has not disclosed the vendor or provided any sample exam content. (Stay tuned to our blog site and my blogs for updates as they become available.)
Pilot Exam
PMI also announced the probability of a pilot exam during early 2020, although specific release dates were not provided.
Announcement of the Pilot Exam also revealed other potential exam changes that will be based upon results for pilot exam participants. Some of those elements include:
the number of exam questions on the exam released July 1, 2020 will likely be different than the historical 200.
the length of the exam will change (shorter or longer time period) based upon pilot results.
the minimum points required to pass the exam may change, as well as the scoring system based upon.
PMI will also clearly face the challenge of assuring that the value of the PMP credential to existing credential holders is not diminished. The new format addresses a different generation of exam candidates, with varying skills sets. The results, by the extensive nature of the change, will reveal a new era of PMP credential holders with different examination skills as well as different learning styles.
As yet, PMI has not addressed how these challenges will be considered or addressed.
If you are interested in participating in the pilot exam process, you should visit PMI's PMP Credential page(s) regularly since it is unclear how extensively or during what period the pilot exam may be offered. At the 2019 Global Congress PMI announced that pilot participants may expect the following offer elements:
A discounted exam price.
A free retake if you fail the pilot (though only in the new exam format after its July 1, 2020 release).
Results of your exam will NOT be immediate as they are with the current exam format, since multiple pilot participant results will be necessary to assess scoring alternatives and desired score boundaries.
I look forward to seeing you in the classroom, or online!
Steven Fullmer
Interface Technical Training Staff Instructor
Steve teaches PMI-PBA: Business Analysis Certification,  PMP: Project Management Fundamentals and Professional Certification, Windows 10, and CompTIA classes in Phoenix, Arizona.
Steve's Video Certification Training Classes at Interface Technical Training:
Project Management Professional (PMP®) Certification Video Training PMBOK® 6th Edition
PMI-PBA Business Analysis for IT Analysts and Project Managers (PMI-PBA)® Certification

0
3859
0
Mark Jacob, Cisco Instructor, presents an introduction to Cisco Modeling Labs 2.0 or CML2.0, an upgrade to Cisco's VIRL Personal Edition. Mark demonstrates Terminal Emulator access to console, as well as console access from within the CML2.0 product. Hello, I'm Mark Jacob, a Cisco Instructor and Network Instructor at Interface Technical Training. I've been using … Continue reading A Simple Introduction to Cisco CML2

0
629
1
This content is from our CompTIA Network + Video Certification Training Course. Start training today! In this video, CompTIA Network + instructor Rick Trader teaches how to create Dynamic DNS zones in Network Environments. Video Transcription: Now that we've installed DNS, we've created our DNS zones, the next step is now, how do we produce those … Continue reading Creating Dynamic DNS in Network Environments

0
183
0
This video is from our PMI-PBA Business Analysis for IT Analysts and Project Managers (PMI-PBA)® Certification now available at Interface Technical Training. Also see Steve's PMP Project Management Certification Course: Project Management Professional (PMP®) Certification Video Training PMBOK® 6th Edition  Video Transcription: Data Models are part of the elicitation analysis in PMI-PBA. This is the way … Continue reading Data Models in Business Analysis